Agalarov received the cup from the "Championship" as the best young player in Russia in the 2021/2022 season
Today, August 6, before the start of the Akhmat-Zenit match at Akhmat-Arena, the Grozny club forward Hamid Agalarov, who became the best young player in Russia at the end of the 2021/2022 season in the Russian Premier League in the Championship voting, was awarded ". Then the 22-year-old forward played for Ufa, scored 19 goals and became the league's top scorer.

How the voting went:
All coaches and captains received a list of 50 young RPL players, which was compiled by the editors of the "Championship". The list is introductory, it was possible to enter any player that meets the requirements. At the same time, the voter could choose no more than three players from his club (even if the player was on loan). The voting participant had to place the players in five positions. For each position, the player scored a certain number of points (from six to one).
Agalarov took first place in the voting, gaining 120 points. He was ahead of Arsen Zakharyan (Dynamo, 115 points). The rest of the participants scored less than 100 points in the voting.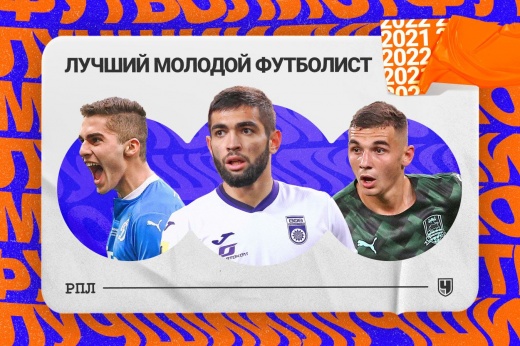 35 best young football players in Russia. The choice of head coaches and captains of the RPL