Scaloni commented on Messi's performance against the Netherlands
Argentina coach Lionel Scaloni shared his thoughts on the game of the forward of the team Lionel Messi in the quarterfinal meeting of the 2022 World Cup in Qatar with the Netherlands.
Recall that the main and extra time of the match ended in a draw – 2:2. In the penalty shootout, the Argentine team was stronger – 4:3. Messi was noted in the main time of the meeting with a goal scored from the penalty spot, as well as an assist.
"Today, Leo showed that he is the best player of all time," the 44-year-old specialist said after winning the match, quoted by the official account of the Argentina national team on social networks.
For reaching the final of the Qatari World Cup, Scaloni's wards will meet with the national team of Croatia, which had previously beaten the Brazilian national team. In the two remaining quarter-final pairs, the Portuguese team will compete with the Morocco team, as well as the French team with the England team.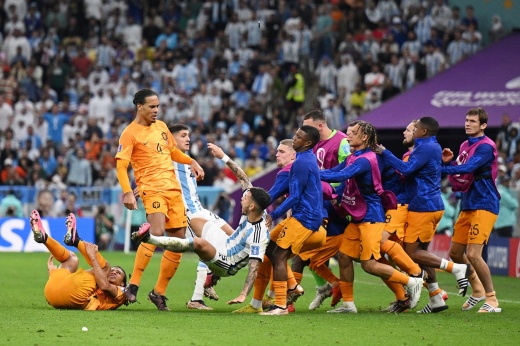 "Messi what, saint?" Why the players of Argentina and the Netherlands started a fight at the World Cup
Messi and the players of the Argentina national team connected to Aguero's stream. Video: