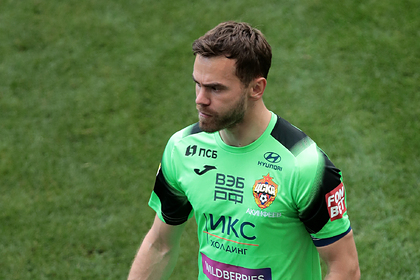 Igor Akinfeev admitted to the leadership of CSKA that money is not important to him
Russian CSKA goalkeeper Igor Akinfeev spoke about the decision to take a pay cut. His words lead "Match TV".
The 36-year-old football player noted that an agreement to extend the contract was reached six months before the signing of the agreement. Akinfeev recalled a conversation with the leadership of the red-blue. He admitted to the general director of CSKA that money is not important to him.
"I said that I want to play football, that it gives me a buzz," Akinfeev said. "Money is money, it's always good, but if I didn't love football, I wouldn't have signed this contract for two years," he summed up.
At the end of May, it became known that Akinfeev went to lower the contract at CSKA. The new agreement was signed on 20 May.
Igor Akinfeev started playing for the Red-Blues in 2003. CSKA is the first and only club in the goalkeeper's career. As part of the "army team", he won the championship and the Russian Cup six times, and in 2005 he became the owner of the UEFA Cup.