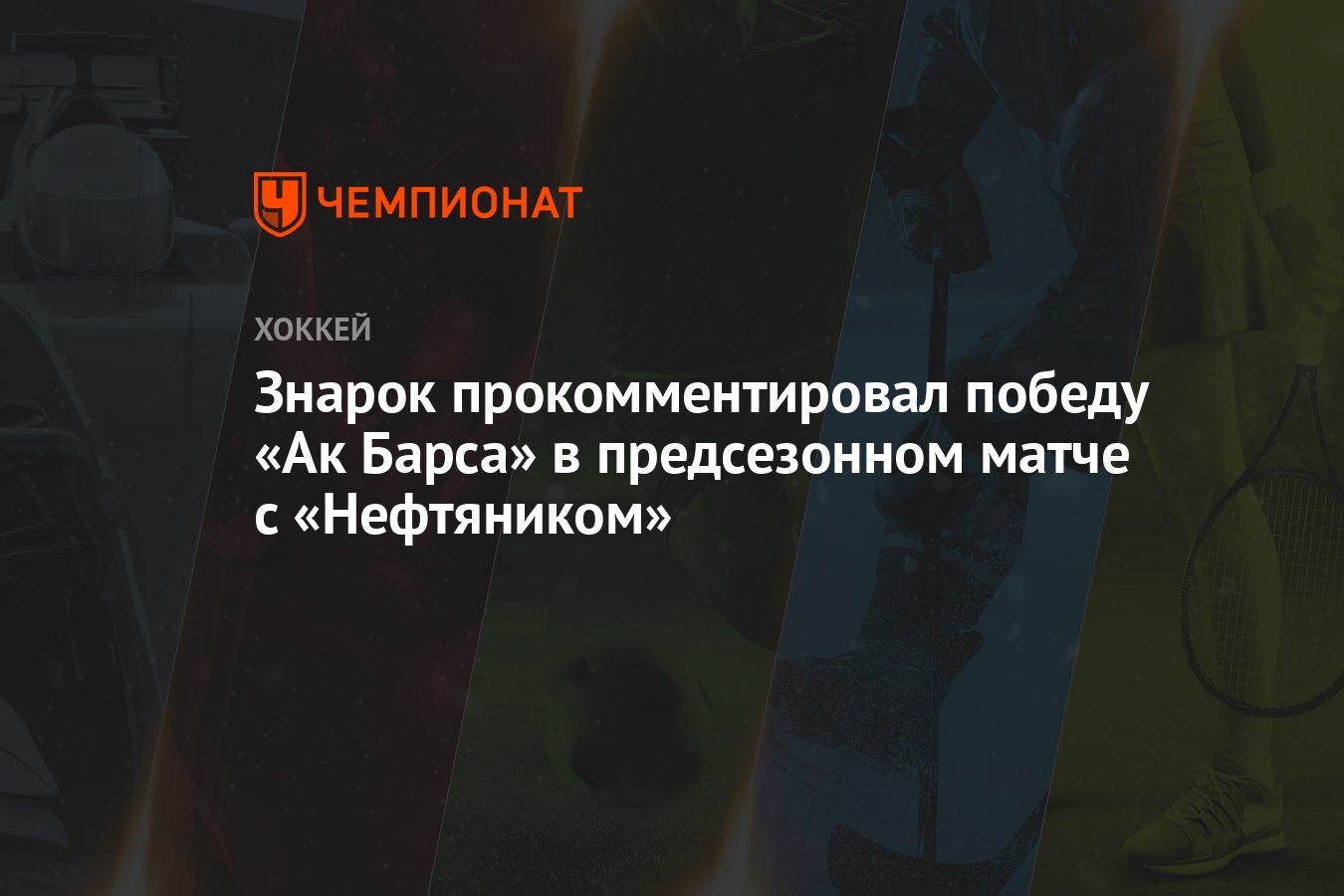 Znarok commented on the victory of Ak Bars in the pre-season match with Neftyannik
Ak Bars head coach Oleg Znarok commented on the result of the pre-season match with Neftyanik. The meeting ended with a score of 6:1 in favor of Kazan.
"So far it is difficult to draw any conclusions, we played the first match. While we are still heavy, the loading period is still going on. In general, it seems to be good, but there are nuances that need to be tightened.
Ak Barsk has never beaten Neftyanik with such a score before? A new coach has arrived, we have a new squad, the guys want to show themselves. I would not say that there was some kind of mood.
Were the settings to play in a friendly way? What do you mean? Play a draw? I don't understand why this is needed. Both Neftyanik and we need to prepare for the season. Such games can be held in the middle of the season: once again come to the rig, play for the audience 10:10. As a New Year's show, maybe, "Business Online quotes the words of the coach.
Related news
Radulov's brace helped Ak Bars defeat Neftyanik in a pre-season match