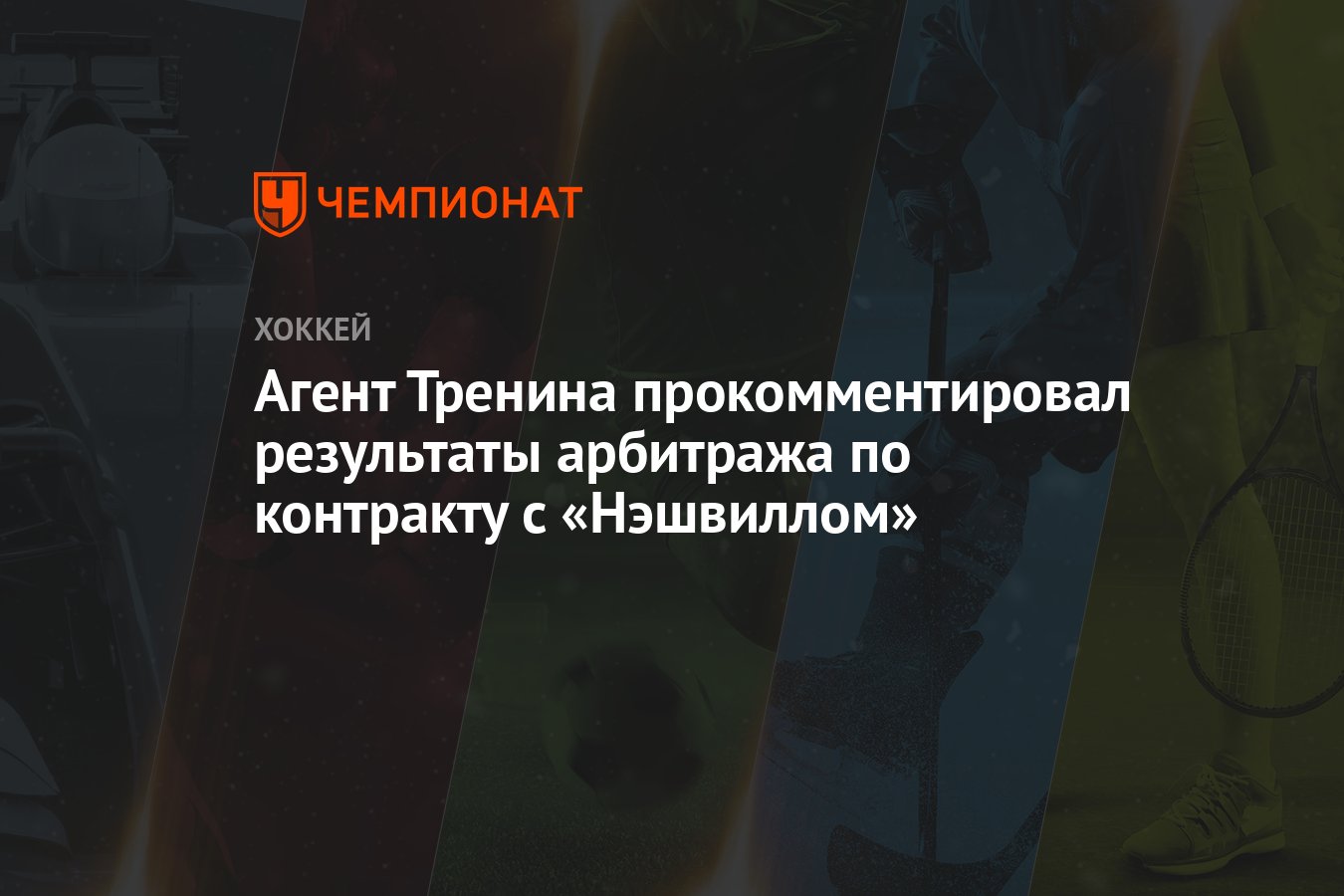 Trenin's agent commented on the results of the arbitration under the contract with Nashville
Shumi BabaevNashville Predators forward agent Yakova Treninacommented on the results of the arbitration.
"This is more than a doubling of his contract, but in my opinion, the arbitration should have increased the amount of the contract by 100 thousand more. On the one hand, there is satisfaction, on the other hand, there is none, but this is what arbitration is for, which does not leave everyone completely satisfied. Arbitration accepts all parties, there are certain points that for some reason he did not take into account. But this is the decision: it is independent, it is impossible to argue with it, we must accept it, and as a result we got much more than the club offered.
When a player files for arbitration, the term of the contract is chosen by the club. Nashville could choose a contract for a year, or maybe two. The club chose a two-year contract because they understand that if they choose a one-year deal and Jacob plays exactly the same as last season, then his salary will be twice as much as what they offered him.
Therefore, Nashville took a chance, chose a two-year contract, and in two years Yakov becomes an unrestricted free agent and can ask for any salary, "TASS quotes Babaeva.
Related news
Trenin: I am dissatisfied with the decision of the arbitration, I think that we lost the court