During CES 2022, NVIDIA officially confirmed the existence of the GeForce RTX 3090 Ti graphics card, the new flagship of the GeForce consumer family, based on the Ampere architecture. During the presentation, the company did not disclose too many details, especially in terms of performance, price or release date. According to earlier reports, the GeForce RTX 3090 Ti was to debut in stores on January 27, and then the first reviews were also to appear. Meanwhile, it turns out that the premiere of the new flagship has been delayed in time. Not all details have been published on the web, but the information so far shows that there are at least two reasons for postponing the debut – one is to be hardware based, and the other – software.
Information has appeared on the network that there are problems with NVIDIA GeForce RTX 3090 Ti graphics systems. The producer was to ask AiB's partners to stop work on non-reference designs.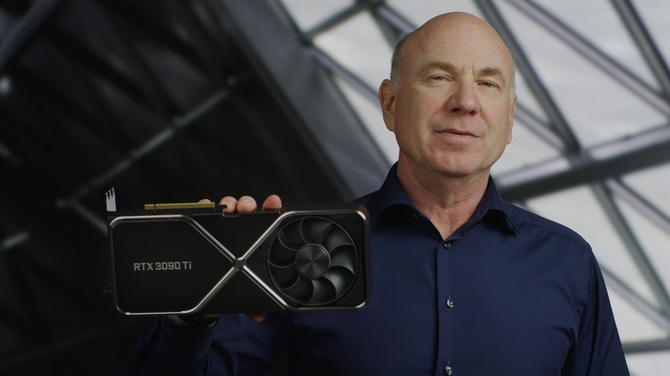 NVIDIA GeForce RTX 3090 Ti and GeForce RTX 3050 for $ 250 – presentation of Ampere graphics cards for PC
Information about the suspension of production of non-reference GeForce RTX 3090 graphics cards was first published in the pages TweakTownand later were also confirmed by VideoCardz, citing its own sources. Unfortunately, details of the issues have not been disclosed by any source. The problems are to concern both the graphics system itself as well as the malfunctioning BIOS software. Only when the problems are fixed by NVIDIA, the production of proprietary designs by AiB partners will be resumed (it is also not known whether, for example, already prepared PCBs will require any changes). For this reason, the GeForce RTX 3090 Ti will definitely not make its official debut in January.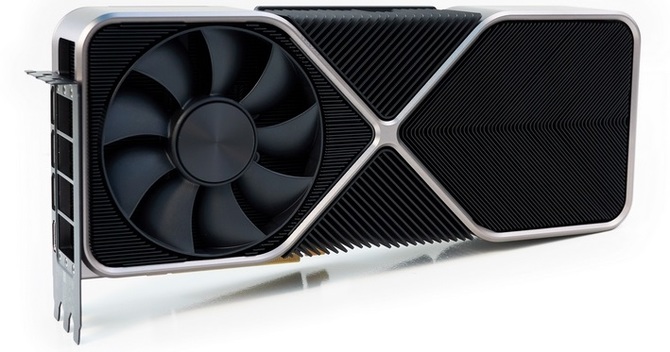 NVIDIA GeForce RTX 3080 12 GB – official premiere of a high-end graphics card. Even more VRAM for miners?
The NVIDIA GeForce RTX 3090 Ti is the most powerful Ampere chip to date. It offers a full GA102 core with 10752 CUDA cores and 24 GB of GDDR6X VRAM (21 Gbps). The card's TDP will also increase, now amounting to 450 W. A 1000 W PSU is required for stable operation. The price of the MSRP is still a mystery. Although the differences in performance with the GeForce RTX 3090 will not be significant, we should count on a performance higher by about 10%, keeping the crown of the most powerful GPU in the enthusiast segment.
GeForce RTX 3090 Ti
GeForce RTX 3090
Architecture
Ampere
Ampere
Lithography
8 nm Samsung
8 nm Samsung
Graphic layout
GA102
GA102
CUDA FP32 cores
10752
10496
RT cores
84
82
Tensor Cores
336
328
TMUs
336
328
Base clock
1560 MHz
1395 MHz
Boost clock
1860 MHz
1695 MHz
Memory
24 GB GDDR6X
21 Gbps
24 GB GDDR6X
19,5 Gbps
bus
384-bit
384-bit
Capacity
1008 GB/s
936 GB/s
TDP
450 W
350 W
MSRP
?
1499 USD
Source: VideoCardz, TweakTown
.