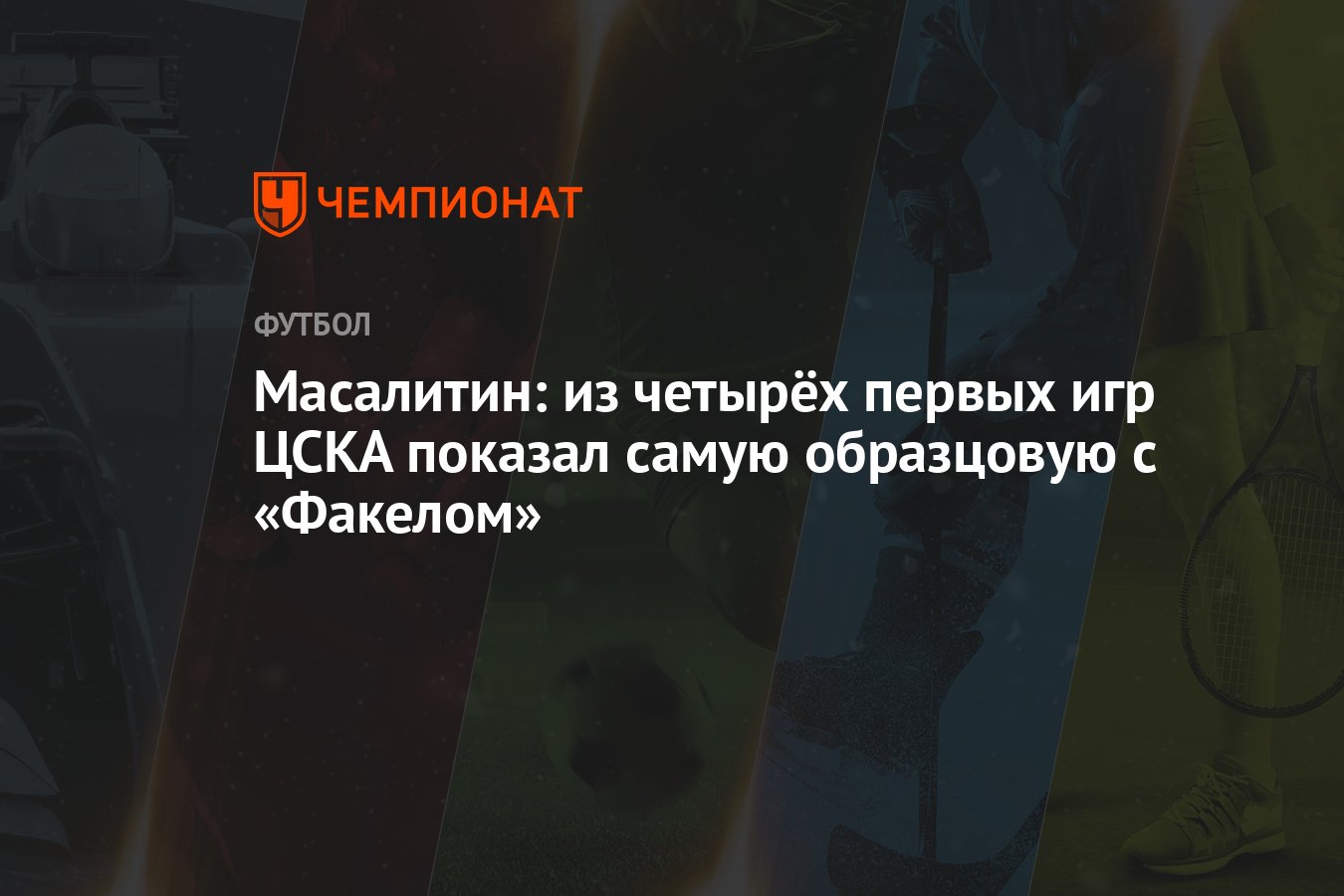 Masalitin: of the first four games, CSKA showed the most exemplary with Fakel
Former football player Valery Masalitin after CSKA's victory over Fakel Voronezh with a score of 4: 1 commented on the team's game this season of the Russian Premier League.
"Of the four games, CSKA showed the most exemplary today. As they started the game, so they finished. They did not sit down deeply, they played forward. In terms of the content of the game, it was pleasant to watch: both combinations were obtained and the ball held. It was an exemplary game.
If in the first half the implementation was lame, then in the second everything was fine. We must also pay tribute to Fakel: they did not play defensively, but tried to play attacking football. But he allowed a lot of nuts in defense, so this is the score, "said Masalitin in an interview with the correspondent of the Championship, Yegor Kabak.