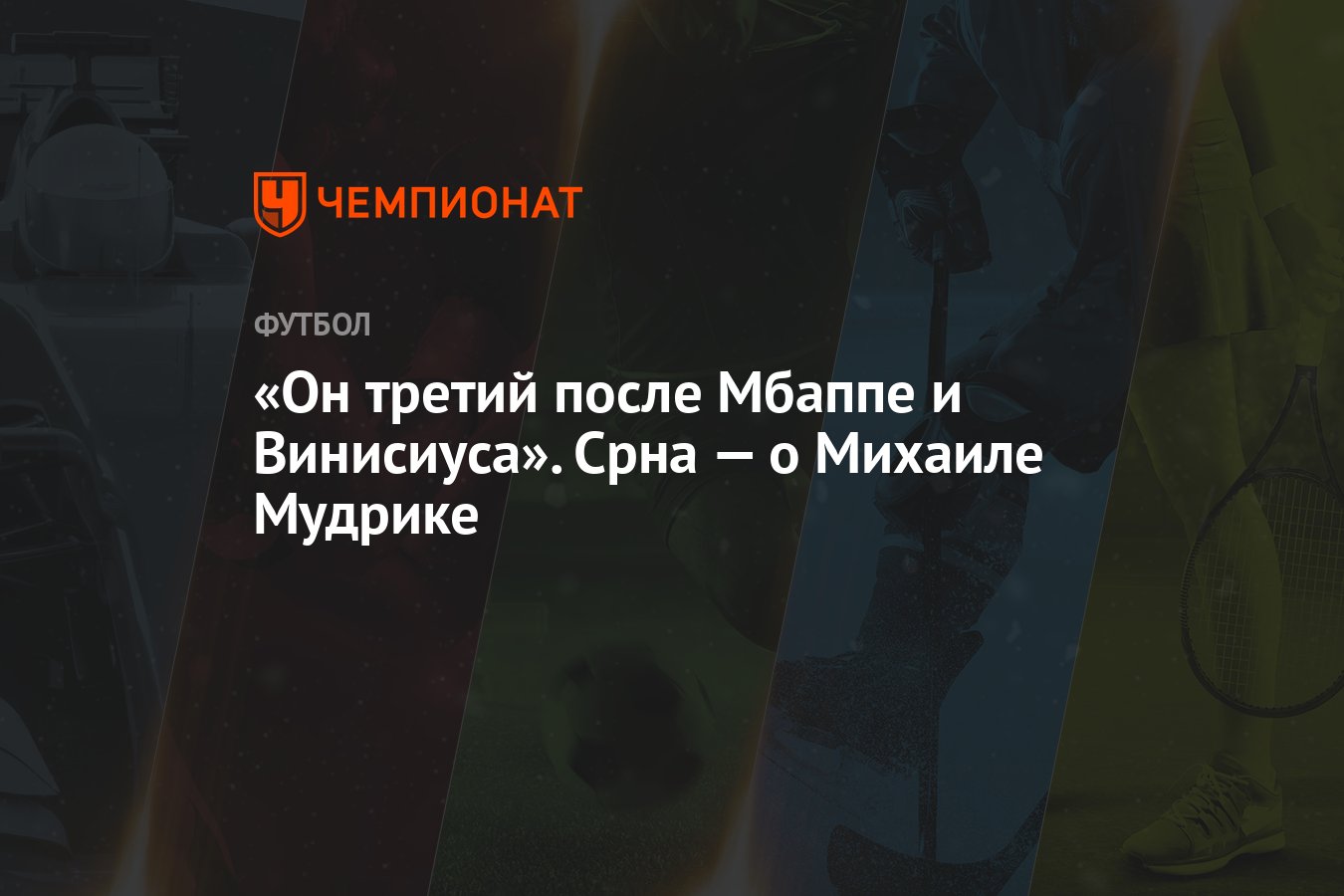 "He's third behind Mbappe and Vinicius." Srna — about Mikhail Mudrik
Former Shakhtar defender Darius Srnanow holding the position of club director of football, commented on rumors about a possible transfer of the winger Mikhail Mudrik to European clubs.
"There were proposals, but the president is not ready to sell Mudrik today. For me, Mudrik is the best player in Europe in this position after Mbappe and Vinicius Junior. And this is indicated by the goal that he scored against Ajax… Look on the Internet – I don't think that over the past 20 years you will find 5-6 such goals.
There are people who want to take advantage of the situation and pick up our players cheaply. Their problem is that they don't know our president. Today Mudrik is not for sale. When Misha reaches the top, then the president will consider selling him.
How much does it cost? It has no price. As I said, after Mbappe and Vinicius, I don't see a third player other than Mudrik in this position in Europe. First, he is a decent guy. Second, professional. Thirdly, he loves Shakhtar. Yes, he said he wanted to leave, but now he is in his place and remains in the team. Mudrik has insane potential.
I told him: "Misha, everything is ahead of you. You and Shakhtar can only grow. And when we see that you are at your peak and are no longer growing, then there will be a queue behind you. The price is formed by the market. If today's Mudrik played at Ajax, then they would ask for € 100 million for him," Srna was quoted as saying by ua.tribuna.com.
Young Japanese football players originally performed a free kick.
Related news
Monza rented Shakhtar Donetsk defender