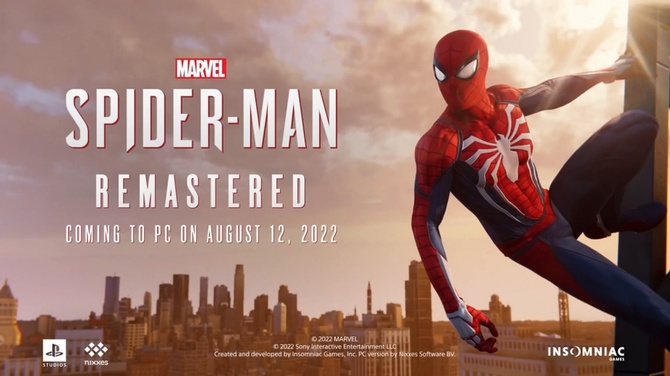 During the last State of Play show, Sony and the Insomniac Games studio confirmed work on the computer version of the PlayStation hit game, Marvel's Spider-Man Remastered (as well as Miles Morales, with a standalone expansion coming out in the fall). The game with Peter Perker in the lead role will debut on the PC in August, so the producer and publisher shared information about the requirements and functionality of the computer version.
Sony has published new material from Marvel's Spider-Man Remastered for the PC version. The computer version will offer better shadow quality, Ray Tracing support, NVIDIA DLSS and DLAA.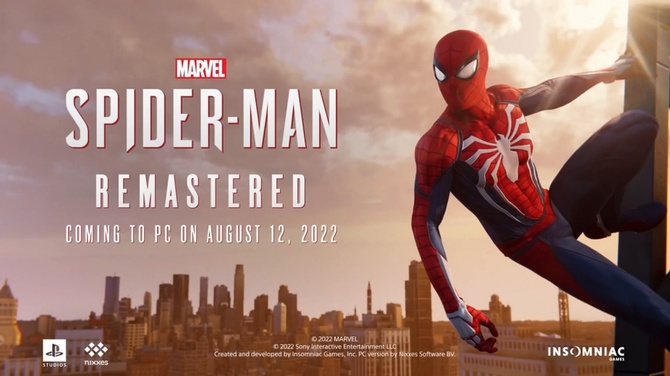 Marvel's Spider-Man Remastered Coming to PC – Peter Parker's Adventures Will Be Launched in Summer 2022
The computer version of Marvel's Spider-Man will of course not only offer native 4K resolution or unlimited frames per second, but also a few extras. First of all, the visuals will receive improved shadows, as well as Ray Tracing support for improved reflections in the screen space. In addition, holders of NVIDIA GeForce RTX cards can count on full support for DLSS and DLAA techniques (improved anti-aliasing with the help of hardware Tensor units). There will also be full support for ultra-wide resolutions – aspect ratios of 21: 9, 24:10 or 32: 9. The game will debut on August 12, and from today you can pre-order (Steam, Epic Games Store). This time, however, Sony probably exaggerated a bit with the price, because the game is offered in the amount of PLN 299. This is definitely more than the previous positions, such as Horizon or God of War.
Minimum
Recommended
Very High
Amazing RT
Ultimate RT
Processor
Intel Core i3-4160
Intel Core i5-4670
AMD Ryzen 5 1600
Intel Core i5-11400
AMD Ryzen 5 3600
Intel Core i5-11600K
AMD Ryzen 7 3700X
Intel Core i7-12700K
AMD Ryzen 9 5900X
Graphics Card
NVIDIA GeForce GTX 950
NVIDIA GeForce GTX 1060
AMD Radeon RX 580
NVIDIA GeForce RTX 3070
AMD Radeon RX 6800 XT
NVIDIA GeForce RTX 3070
AMD Radeon RX 6900 XT
NVIDIA GeForce RTX 3080
AMD Radeon RX 6950 XT
RAM
8 GB
16 GB
16 GB
16 GB
32 GB
Disk space
75 GB HDD
75 GB SSD
75 GB SSD
75 GB SSD
75 GB SSD
System
Windows 10
Windows 10
Windows 10
Windows 10
Windows 10
Graphics quality
Very Low
Medium
Very High
High / RT High
High / RT Very High
Resolution
720p / 30 FPS
1080p / 60 FPS
2160p / 60 FPS
1440p / 30 FPS
2160p / 60 FPS
Spider-Man Miles Morales test – 60 FPS and Ray Tracing on PlayStation 5
By the way, Sony has published the hardware requirements for Marvel's Spider-Man Remastered. It turns out that while the requirements without Ray Tracing enabled are relatively low, active ray tracing can squeeze (especially) the graphics card into a sweat. Creators for 1440p and 30 frames per second resolution recommend using NVIDIA GeForce RTX 3070 or AMD Radeon RX 6900 XT cards and we are talking here only about high graphics settings (in general, there is also Very High) and high settings for RT. For 4K resolution, we are talking about GeForce RTX 3080 or Radeon RX 6950 XT to play at high settings (general) and with full Ray Tracing while maintaining 60 FPS. In addition, in these conditions, the developers recommend having 32 GB of RAM.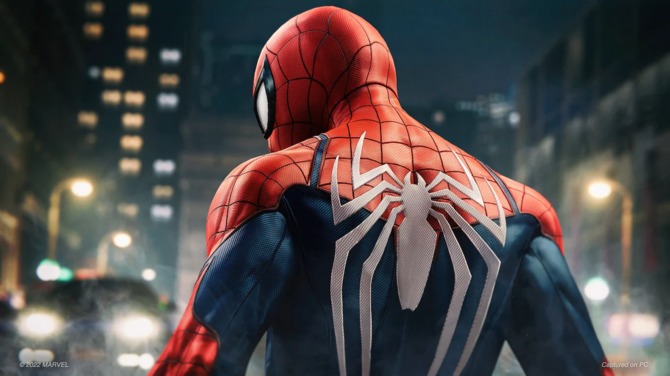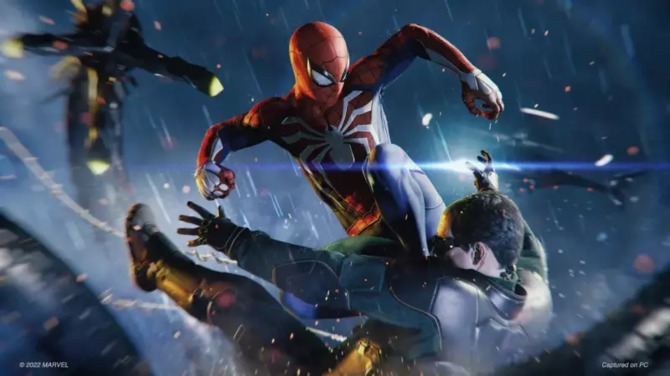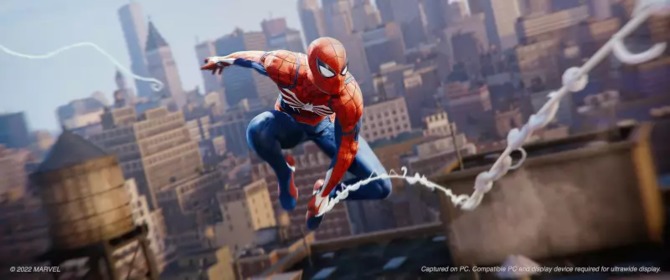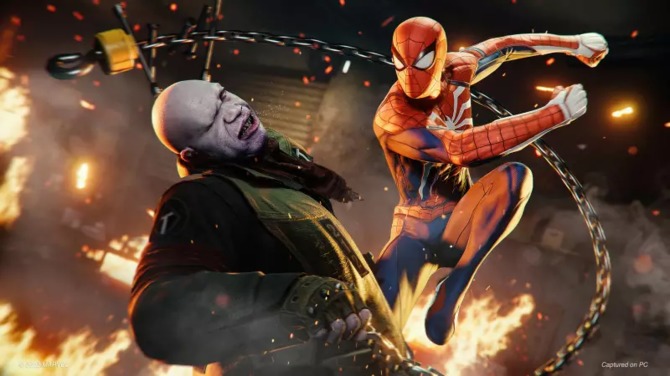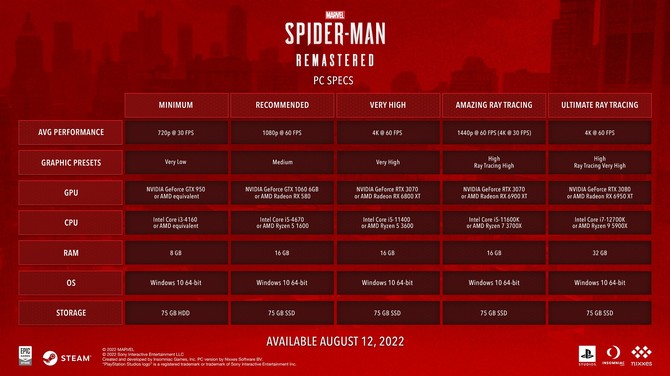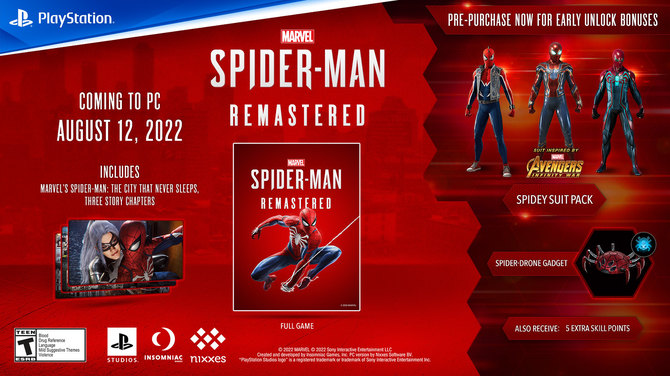 Source: Sony
.