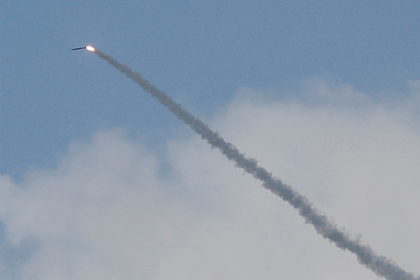 During Operation Dawn, 380 rockets were fired from the Gaza Strip towards Israel
Islamic Jihad militantsterrorist organization banned in Russia) since the evening of Friday, August 5, fired at least 380 rockets from the Gaza Strip into Israel. This is reported TASS with reference to radio "Kan".
The country estimated that 90 of them fell on the territory of the Palestinian enclave. It is noted that after the Israeli Army launched an operation against the extremist "Dawn", air raid sirens worked in the Tel Aviv area. So, in the direction of the center of the country on Saturday, August 6, 12 rockets were fired, two of which fell into the sea.
According to the radio station, Israel's Iron Dome missile defense system (ABM) can intercept up to 95 percent of missiles flying at the country's cities.
On August 5, Israel began to strike in the Gaza Strip. The country's defense army said that Operation Dawn is being carried out against the Islamic Jihad terrorist group banned in Russia. In addition, a special situation was declared in the border areas. According to Prime Minister Yair Lapid, the purpose of this operation is to eliminate a specific threat to the citizens of the Jewish state. The military explained that the operation could last at least a week, at this stage there are no negotiations on a ceasefire.