Automatic transmission of the stepless type CVT is not something car enthusiasts usually cheer about. Many claim that it is crap, doesn't perform well and that it feels like a rubber band when driving. Therefore, most people prefer a conventional automatic gearbox or dual-clutch gearbox if it is not going to be manual. The new Subaru WRX is offered with a six-speed manual gearbox, or a CVT that Subaru nicely named SPT (Subaru Performance Transmission). And it's actually not as bad as you might think, according to Jason from Engineering Explained. Not nearly as much fun as a manual box of course, but definitely as good as a CVT can be.
Car Subaru,
Engineering Explained, CVT, transmission, Subaru WRX, question of the day
0 vote

What type of gearbox do you prefer?


This is the new Subaru WRX
"The rally legend for the next generation"

34.9°

The next Subaru WRX STI will be electrified
Not so unexpected, perhaps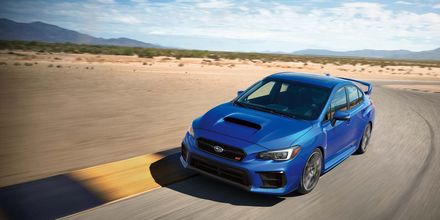 37.7°

Prodrive presents resto-modded Impreza
Yours for £460,000, before tax

41.6°