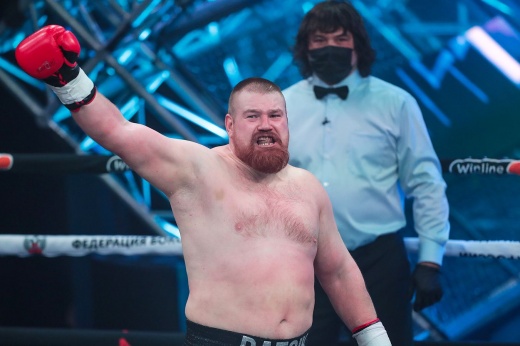 Russian mixed martial artist Vyacheslav Datsik won a duel with Jeff Monson. The fight lasted all three rounds, following which the judges unanimously gave the victory to Datsik – 29-28, 29-28, 29-28.
The third round was decisive in the fight, which was completely controlled by Datsik.
Recall that in the last fight Vyacheslav defeated Brazilian representative António Silva by technical knockout. Monson in the last fight lost by decision of the judges to the Russian Alexander Emelianenko. The duel took place on bare fists.
Results of the REN TV tournament with the main fight Datsik – Monson

Vyacheslav Datsik (Russia, 6-2) – Jeff Monson (Russia, 0-2) – Datsik's victory by unanimous decision.
Gadzhi Avtomat (Russia, 9-0) – Fernando Rodriguez (Brazil, 0-0) – Rodriguez's victory by split decision.
Svyatoslav Kovalenko (Russia, 8-3) – Sasha Stone (Russia, 3-0) – Kovalenko's victory by choke hold.
Nikolai Chibisov (Russia, 5-2) – Andrey Efimov (Russia, 11-10) – Chibisov's victory by unanimous decision.
The "nuclear fists" turned out to be stronger than the "Russian peasant". Datsik defeated Monson! LIVE