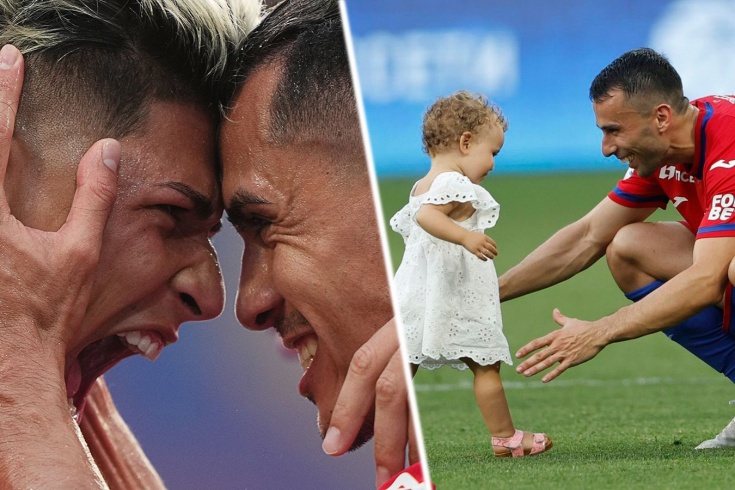 Carrascal celebrated the goal with Medina, Milan Gaich played with his daughter. Bright photos of the victory of CSKA
On August 6, in Moscow, on the field of the VEB Arena stadium, the local CSKA met with the Voronezh Fakel in the 4th round of the Russian Premier League (RPL). "Championship" conducted a text online broadcast of the match. The game ended in a crushing victory for the home team with a score of 4:1.
At the 42nd minute of the match, Yan Bobrovsky appointed a 11-meter kick after a prompt from Sergei Karasev, who advised the chief referee to watch VAR. The penalty was converted by Georgy Gongadze and brought the Voronezh team forward. At the 57th minute, Konstantin Kuchaev, after a pass from Fedor Chalov, struck from outside the penalty area and equalized the score. In the 68th minute, CSKA got the right to a penalty kick, which was also awarded after watching VAR. The kick was converted by Jesus Medina. At the 72nd minute, Fedor Chalov scored the third goal of his team, breaking into the near corner of the goal of Ilya Svinov. In the 83rd minute, Jorge Carrascal scored the fourth goal for CSKA.
The best shots from the match between CSKA and Fakel are in the photo report by the special photojournalist of the Championship, Alexander Safonov.