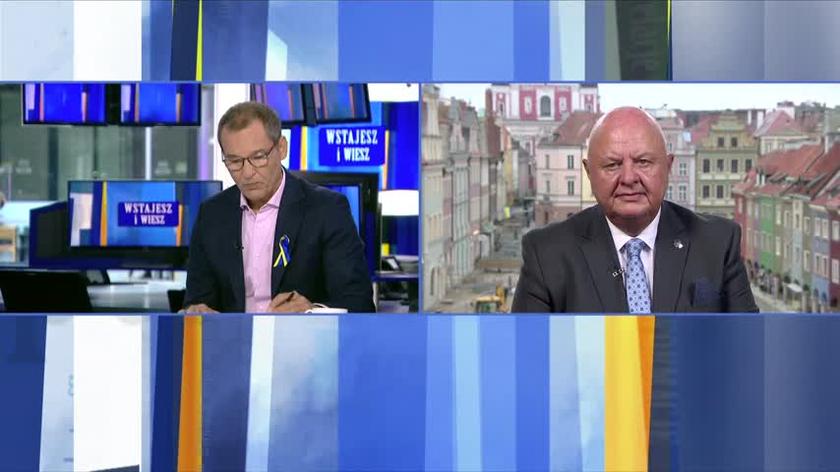 The Świętokrzyskie Cancer Center summarized the effects of a five-year project aimed at the rapid diagnosis of head and neck cancers. Twelve thousand people were examined during this time. – Head and neck cancers take away our humanity; early diagnosis and prophylaxis is necessary – said Dr. Sławomir Okła, head of the Department of Otolaryngology, Head and Neck Surgery of the Świętokrzyskie Cancer Center.
The project "Your conscious choice" of the Świętokrzyskie Cancer Center (ŚCO) started on September 1, 2017. Its effects were summarized in the Marshal's Office in Kielce on Friday. As it turned out, 12,000 people were tested in the Center for Economic Development during these five years.
– During the program, we diagnosed more than 60 cancers, and 60 percent of these patients were in the first stage. This means that they have been cured and have no traces of treatment. Unfortunately, some patients come to us in the third or fourth stage of the cancer. In such cases, the cure rate is low, the treatment takes a long time and is crippling, and in addition, most patients do not allow them to return to full fitness, even to professional life – said Dr. Sławomir Okła.
Head and neck tumors
– Unfortunately, cancers of the head and neck take our humanity – said the doctor. – The patient who dies of lung cancer is still in our view the same person, he has a giant tumor, but in the chest, it is not visible. Head and neck cancers make themselves felt very quickly, cause enormous distortions, which is completely incomparable to cancer of the breast, cervix, prostate or lung – he added.
Also read: Head and neck cancers diagnosed at an early stage are curable in 90% of cases
Another example is an advanced cancer of the larynx.
– We have a hole in the neck reaching the spine and chest, a broken collarbone, eaten by cancer, eaten jaw, damaged eyeballs. It hurts, stinks, bleeds and rots. It prevents us from eating, breathing and talking. This is what advanced cancers look like, this is how patients die if the cancer is not cured. Hence our ten years of talking about it and our five years of studying patients. Coming out, asking and calling to report for tests quickly – said Dr. Okła.
Prevention is very important
He noted that the removal of the laryngeal cancer that was detected in the first stage takes five minutes. The tumor may already reach two centimeters in size and cause silence. It happens that a patient with such symptoms struggles for two or three months and does not respond. "It's impossible not to notice," he said.
– But it's still the first stage. Even in this state, the operation takes five minutes, it is done through the mouth, no traces are visible! Immediately after the procedure, the patient speaks much better than before. After two days he goes home. There is no radio- and chemotherapy. There is no other treatment and such surgery costs five thousand zlotys. However, if it is delayed for six months and this tumor begins to infiltrate the laryngeal cartilage, then there is no other treatment, the entire larynx must be removed. This is a five to six hour operation. Lymph nodes need to be removed, often thyroid glands, a piece of the throat, maybe a tonsil. Then we always have complementary radio- and chemotherapy. The treatment lasts three months and costs the state PLN 100,000 – said Dr. Okła.
That is why, as he emphasized, prevention is so important. Under the program, cancer of the oral cavity and larynx were most often diagnosed in patients. Dr. Jakub Spałek, coordinator of the "Your Conscious Choice" program, recalled that the symptoms that should be alarming were hoarseness, nosebleeds, pain when swallowing, or difficulty swallowing.
– The common denominator of these symptoms is their duration. If the symptom lasts longer than three weeks, it is a signal for the patient to see a doctor as soon as possible. Tumors attack insidiously and in the first stages may be confused with the symptoms of the common cold. Therefore, if the symptoms last longer than three weeks, patients should definitely refer their steps to a specialist doctor – added Dr. Spałek.
Over the course of five years, they surveyed 12,000 people
Marek Bogusławski, Deputy Marshal of the Świętokrzyskie Province, responsible for health protection in the region, emphasized that prophylaxis is the best form of fighting a potential disease. He pointed out that the Świętokrzyskie Cancer Center was a perfect fit for the implementation of the program. Over the course of five years, 12,000 people were tested, compared to 40,000 in the whole country.
The Świętokrzyskie Cancer Center carried out these tasks in cooperation with partners – 90 primary health care units in four provinces: Świętokrzyskie, Podkarpackie, Mazowieckie and Lubelskie. The 1st National Head and Neck Cancer Program was financed by the Ministry of Health and EU funds.
Over the past 15 years, the incidence of head and neck cancer in Poland has increased by 20 percent. Annually, there are 12 thousand. new cases and nearly 6 thousand. deaths. The youngest CPC patient with advanced laryngeal cancer was 34 years old.