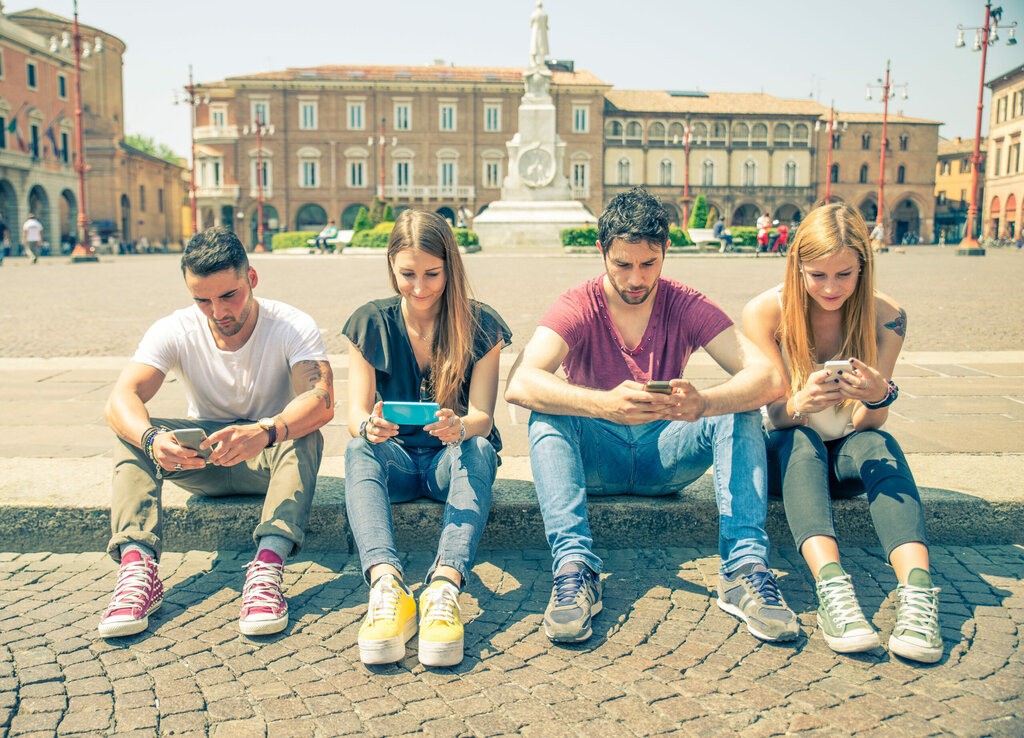 How much time did we spend in front of smartphone screens in 2021? The number continues to grow, outpacing the results of previous years. Developers have a lot to celebrate – in 2021 we spent the equivalent of $ 170 billion on applications!
From year to year, smartphone users – and hence mobile applications – keeps coming. In recent years, the pandemic, which locked us in our homes for weeks, has also contributed significantly to this. The latest App Annie report allows you to look at the statistics of how much time and money we spend using technological goodness on our smartphones.
First, let's look at the hourly statistics – according to the report, the average time spent on using mobile applications has increased to as much as almost 5 hours a day. Such a result was obtained, among others in South Korea, Japan, India and Brazil.
It is a bit better in Europe – in Germany or France this time was about 3.5 hours, but it is still higher than in previous years. Countries such as Singapore, the United States, Canada and Russia are in the middle.
The record average time of 4.8 hours in front of the screen is an increase of as much as 30% in two years! Undoubtedly, the most popular application of 2021 contributed significantly to this.
Most Popular Applications 2021
Do you have any idea what application it is about? No surprises, just like in 2020 this TikTok triumphs in wasting our time. The pandemic has undoubtedly contributed to the success of this app – TikTok allowed us to survive the lockdown with slightly more positive moods.
Surprisingly, according to the report, users spent an average of 90% more timecompared to 2020. This shows that this application is not only a temporary fashion – TikTok has already become a permanent feature of our smartphones alongside Instagram or Facebook, which is slowly becoming obsolete.
It is also still very popular YouTube and Netflix – as you can see, 2021 has passed in terms of all kinds of video content.
Mobile applications not only eat up our time, but also our money. Last year, stores generated a profit of $ 320,000 PER MINUTE from the application. So much was earned on this business during the year $ 170 billion (this is an increase by as much as 19.7% compared to 2020).
Xiaomi with a gaming pedigree again impresses with its specification. There is no room for compromise
.