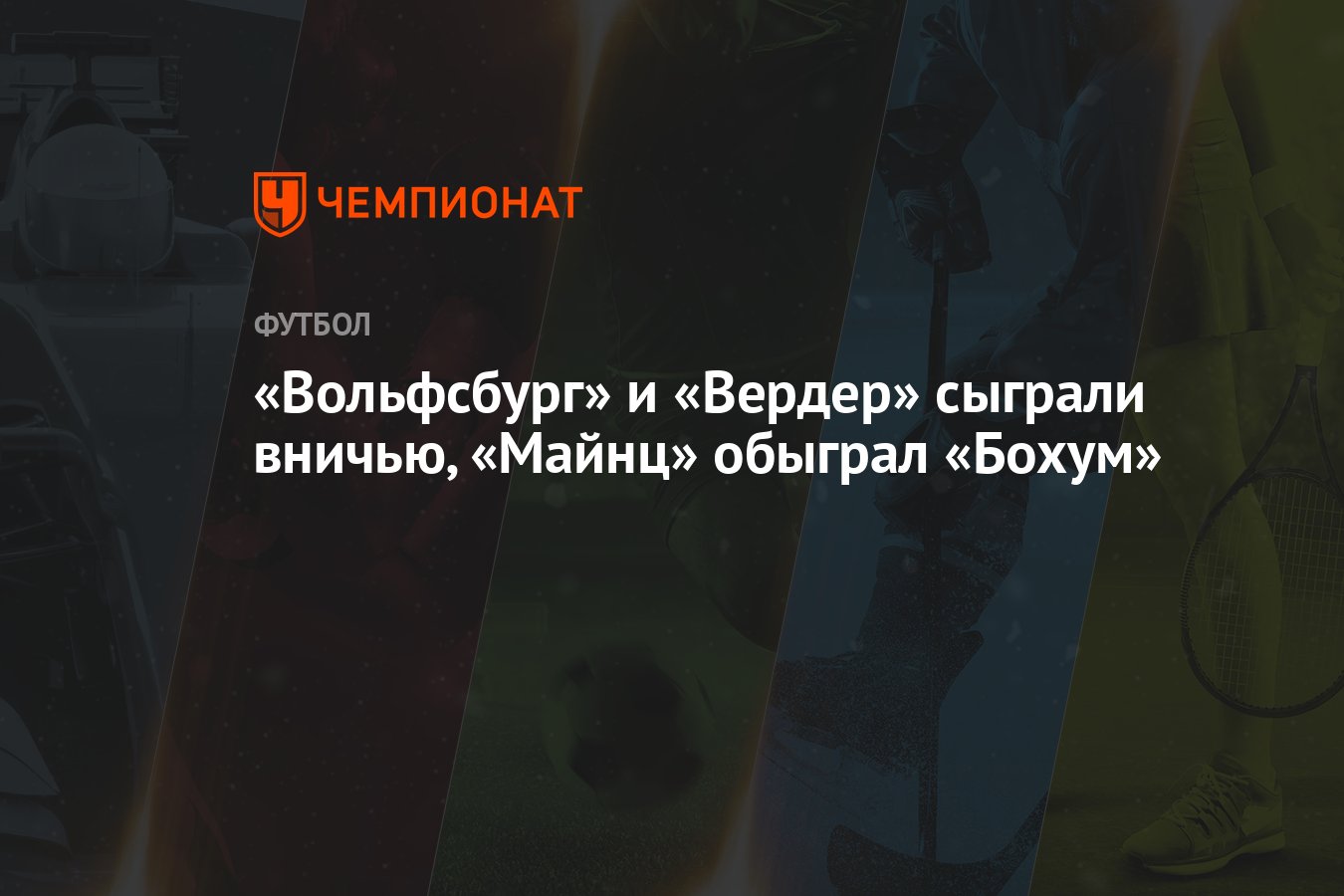 Wolfsburg and Werder Bremen draw, Mainz beat Bochum
Matches of the 1st round of the German Bundesliga of the 2022/2023 season took place with the participation of Wolfsburg, Werder (Bremen), Mainz and Bochum.
The match between Wolfsburg and Werder Bremen, played at the Volkswagen Arena in Wolfsburg, ended in a draw – 2:2. The first goal of the meeting was scored in the 11th minute by Wolfsburg striker Lukas Nmecha. Then the score was equalized in the 21st minute by Werder Bremen forward Niklas Fullkrug, and already in the 23rd minute the team was brought forward by Leonardo Bittencourt. "Wolfsburg" managed to bounce back only in the 84th minute, French midfielder Josua Gilyavogi scored.
"Mainz" with a score of 2:1 defeated "Bochum". The meeting took place at the Ruhrstadion in Bochum. As part of Mainz, Austrian striker Karim Onisivo scored a double (26th and 77th minutes). Bochum's only goal was scored by midfielder Kevin Stöger (39th minute). As part of the hosts, the entire match on the field was held by the former central defender of the Moscow "Dynamo" Ivan Ordets.