[Update 8.09.]: After Microsoft rolled out the Snipping Tool and Notepad with the new functions in the Dev and Canary channels a week ago, the beta channel has now been officially added. You can therefore assume that all of these new functions will be available when Windows 11 23H2 launches at the latest.
[Original 1.09.] Just caught up, last night was a bit much. Microsoft has released a new update for the Snipping Tool and Notepad in the Dev and Canary channels. These were equipped with new functions. The recorder (screen recording) for a recording can now be started directly using the Windows key + Shift + R.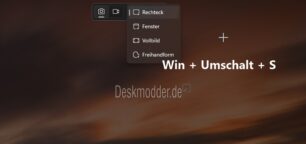 Optionally, the microphone can now also be used for screen recording. This has also been newly integrated. The selection for full screen, rectangle or freehand has now been moved to a menu when you start the SnippingTool using the keyboard shortcuts. To take a screenshot, you can still use the Print key or Windows key + Shift + S.
However, there is still a known error here. A popup may appear with the message "Select an application to open this 'ms-screenclip' link". Then you should open the snipping tool directly.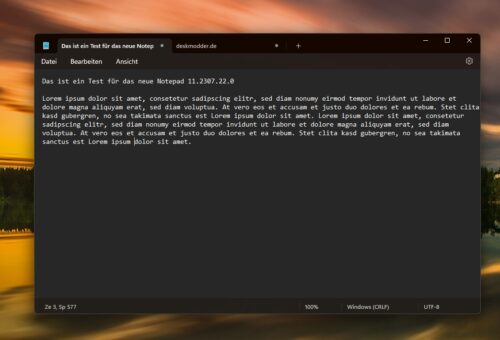 A new function has also been integrated into the Notepad. It now saves session state, "…so you can close Notepad without interrupting dialogs and pick up where you left off when you return. Notepad automatically restores previously opened tabs as well as unsaved content and edits in those open tabs. However, saved session state does not affect your files, and you still have the choice whether to save or discard unsaved changes to files when you close a tab." But I still have to try out the Notepad myself to see if it works.
If you would like to try out the apps in Windows 11 22H2, then:
store.rg-adguard.net call
From left to right: ProductId | snipping tool 9MZ95KL8MR0L or editor 9MSMLRH6LZF3 | Almost | Click on the checkmark
Download the Microsoft.WindowsNotepad 11.2307.22.0 or Microsoft.ScreeSketch 2022.2307.44.0 as an msixbundle and then install it.