Price, characteristics, functions, strategy… we know more about the "Reality Pro", the future mixed reality headset from Apple.
And if it was him, the new "revolution" of Apple? More than 20 years after the iPod and 15 years after the iPhone, Apple has never seemed so close to shaking up the codes by launching a new product. The iPad certainly made an impression at the very beginning of the 2010s, but it did not mark a real break with computers and smartphones. Same observation for the Apple Watch, Tim Cook's first product after the death of Steve Jobs. With the Reality Pro, the Apple brand can switch to a new world: that of virtual reality and augmented reality. Moreover, Apple would not even choose between the two and would offer a mixed reality headset, that is to say combining VR and AR functionalities.
Rumors have surrounded the American giant on this subject for years. As usual, the firm waits for the right moment before investing in a segment and launching a product capable of transforming a market. Always very well informed, Mark Gurman of Bloomberg gives us the cover and gives us a detailed report on what awaits us.
Please note that Apple has still not made its headset official and certain information given below is subject to change. We will update this article regularly.
iOS 3D: towards an interface inspired by the iPhone
For its first mixed reality headset, Apple knows that it will be expected on several key elements. One of them concerns the interface, which must be sufficiently fluid and accessible. To meet the challenge, the brand seeks to offer an experience "familiar to Apple users". The 3D interface would be close to that of iOS/iPadOS and the headset will be able to display a Mac screen.
It could serve as a secondary screen for computers from the Apple brand. As such, it will be able to replicate many functions of the iPhone and iPad. The brand's main services will be there, such as Safari, Photos, Mails, Messages and Apple Music. The App Store will not be outdone and would allow you to install third-party applications. Internally, the operating system is called xrOS.
For text entry, the Siri assistant or the keyboard of an iPhone, iPad or Mac can be used.
Impressive Features
Eager to bring something new, Apple would equip its headphones with a system of hand and eye tracking. According to Mark Gurman, these capabilities will be a "major selling point". They could surpass those of the competition while the helmet will have a slew of external cameras (15) and internal sensors. They will be responsible for analyzing the user's hands, gestures and eyes.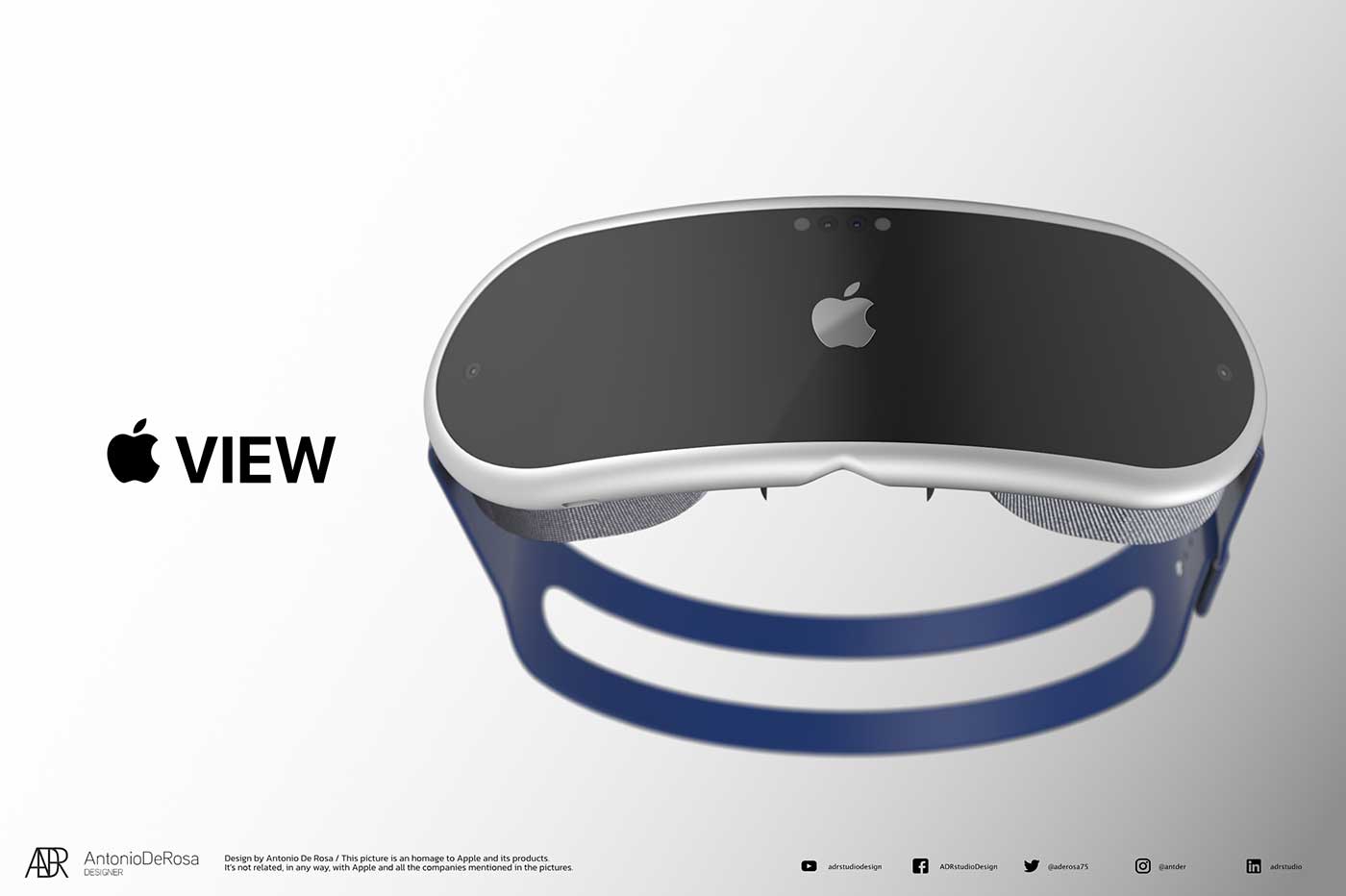 It will then be possible to control the device by simply looking at an item on the screen to select it. Rather than a joystick, the helmet can also be controlled with the hands. Pinching the thumb and forefinger will activate a task, without having to hold anything.
Like the latest headset from parent company Facebook, there's a drive to use both virtual reality and augmented reality. VR will deliver immersive experiences while AR overlays virtual content over real. As mentioned above, the helmet will have two ultra high definition screens provided by Sony. 4K micro-LED tiles are mentioned insistently, the same technology as on a 12.9-inch iPad Pro. The helmet will be suitable for people who need correction.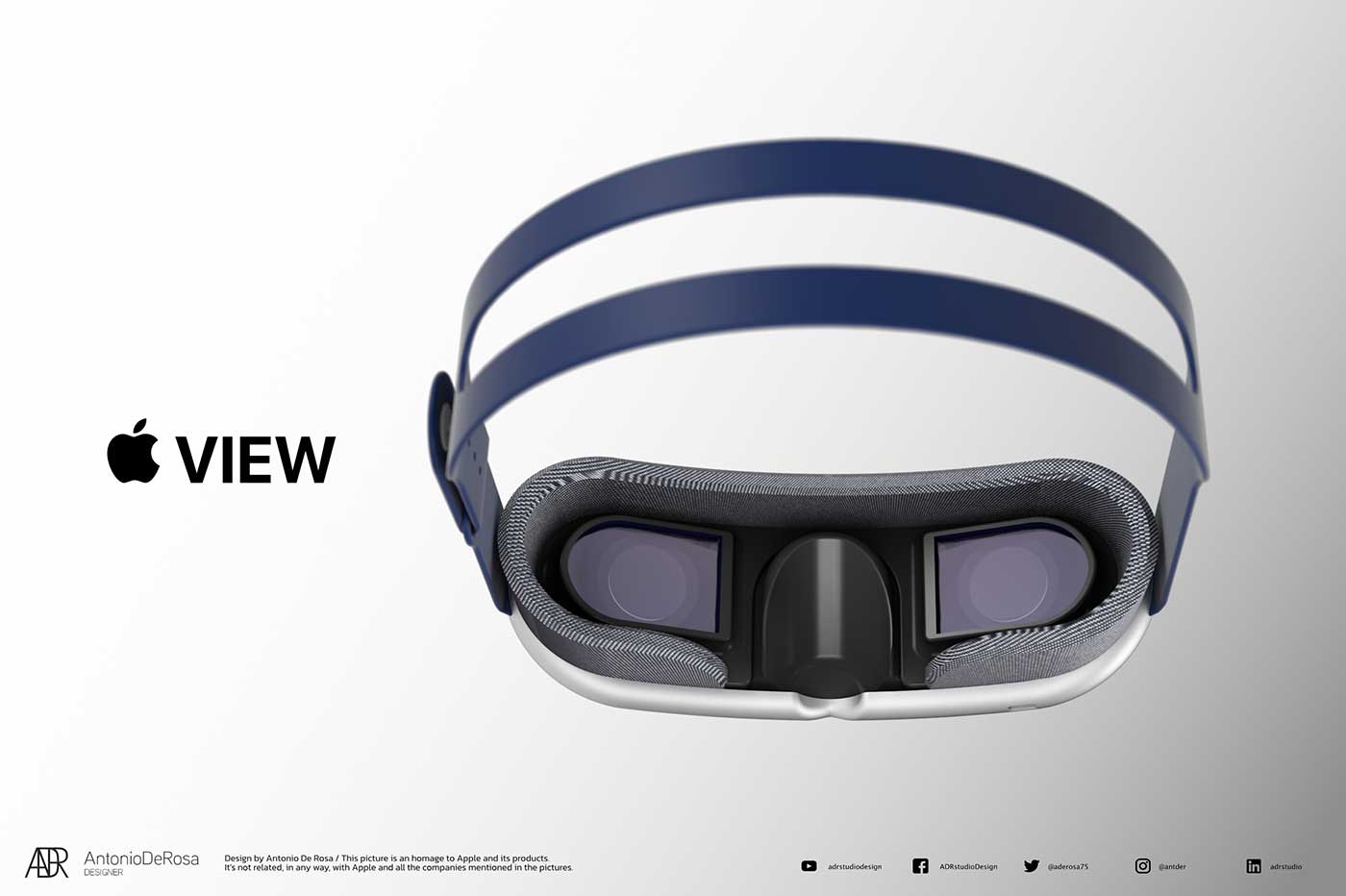 The device will have a crown, similar to that of the Apple Watch, to switch between virtual reality mode and augmented reality mode. By activating AR, the content will blur to blend in with the user's real environment.
Apple is pushing the envelope on video calls and streaming
Like Meta, Apple wants to use its headset for video calls and video conferencing. The firm would like to take advantage of the processing power of its headset to offer realistic VR avatars, capable of showing the user's face and body during FaceTime calls.
However, this feature requires a lot of power and will be limited to one-to-one conversations. It will still be possible to make group calls, but additional users will show up as Memoji (Apple emojis).
At the same time, the future helmet promises to be formidable for viewing immersive content. Apple would like to emphasize immersive videos with specially adapted VR content, with the support of partners like Walt Disney and Dolby Laboratories. The Apple TV+ platform will be entitled to an update to work with the future headset and there will also be VR sports content. The objective is to give spectators the impression of seeing a film on a giant screen in different types of environment (desert, space, etc.).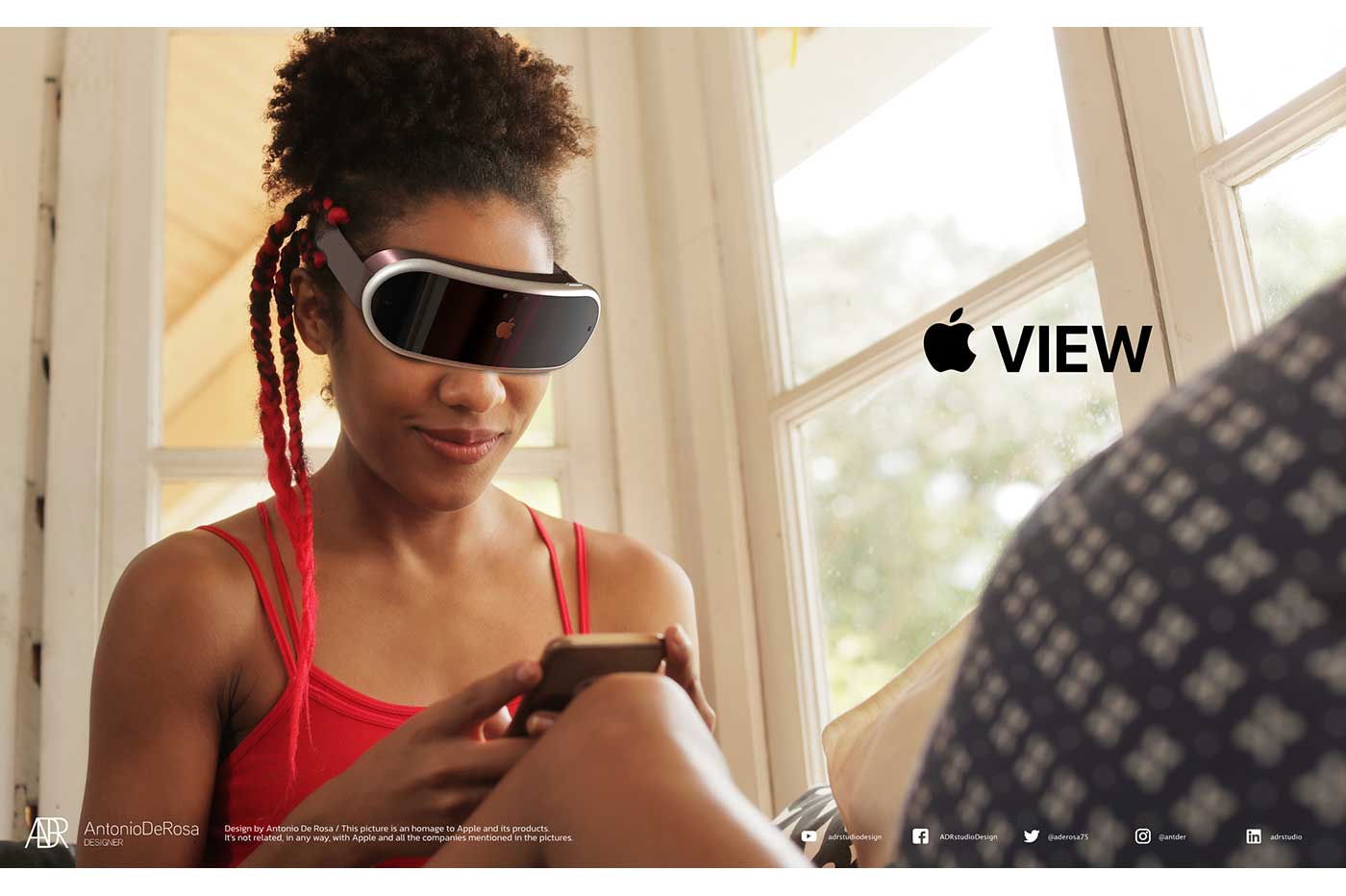 To reinforce the immersion, it will be necessary to use the AirPods in order to benefit from the spatial audio. Indeed, the speakers of the helmet will not necessarily be up to par for such use.
Where does this power come from?
Inside the headset is a variant of the M2 chip currently found in Macs and iPads. To support it, Apple will add a processor cut for the management of graphics and mixed reality. This second chip will be called Reality Processor, if the trademark applications are to be believed.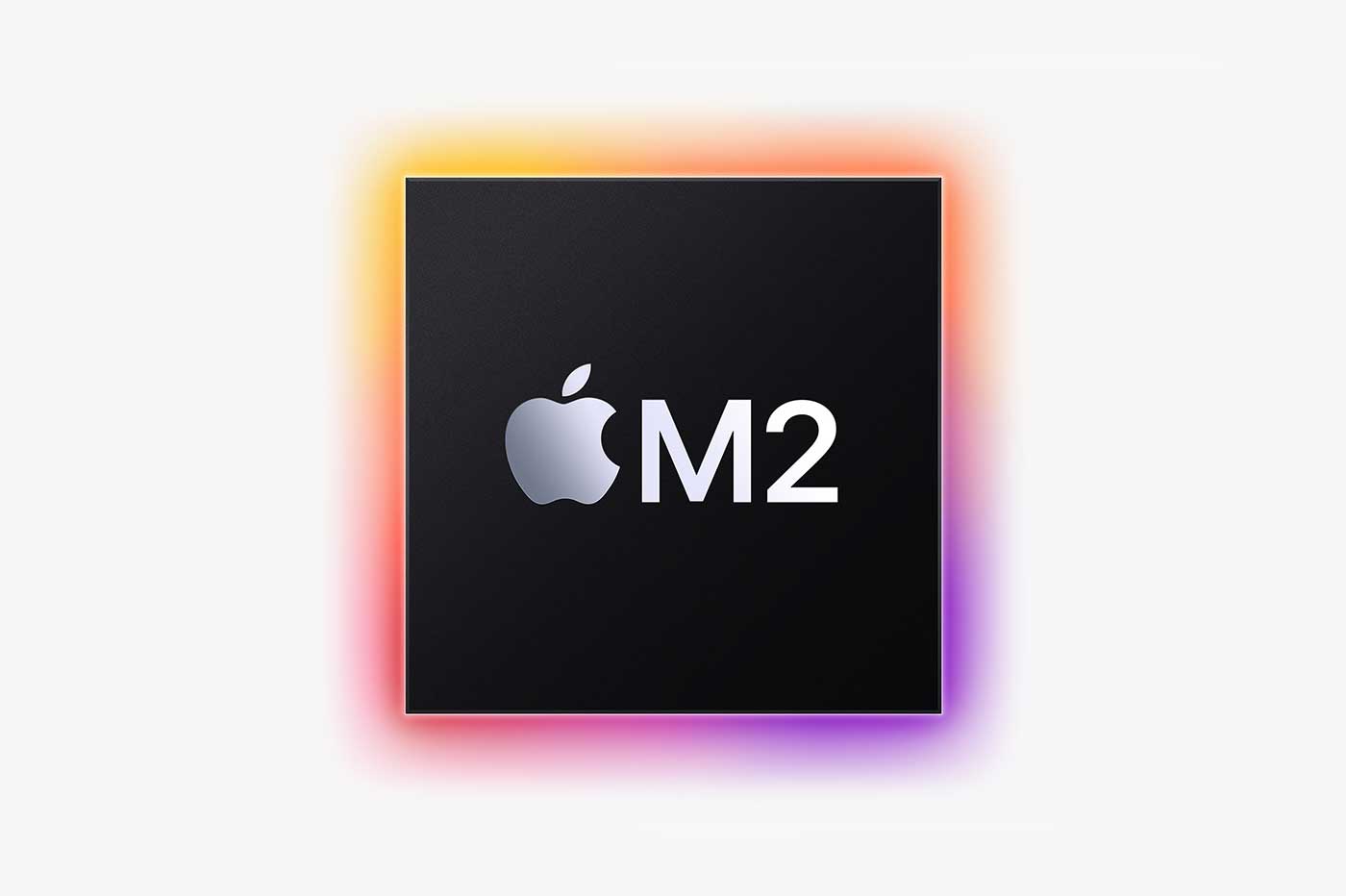 Such power, however, raises questions about heating. In order to avoid overheating in the face, Apple plans to use an external battery rather than an internal one. It will be housed in the user's pocket and connects to the helmet using a cable. As on high-end Macs, a fan will also be integrated to avoid excessive heating. The battery is said to be about the size of two iPhone 14 Pro Max stacked, about 15cm high and over a centimeter thick. Despite everything, we should not expect a significant autonomy since it would be about two short hours. Too fair to see again Avatar: The Waterwayunless you have more than one battery.
What will he be called?
There's still some doubt about the real name of Apple's first mixed reality headset. For now, the brand has registered the names Reality Pro and Reality One.
When will it come out?
Apple plans to make an official announcement as soon as spring, between March and June. If we rely on the habits of the manufacturer, a presentation could take place in March or early April, but the calendar can still change. Either way, an announcement is expected before the annual developer conference. The WWDC usually takes place at the beginning of June and already promises to be the ideal place to go into detail on the software aspect of the helmet.
The headset would launch later in the year, probably not before September. Back to school is essential for Apple, but it is not said that this launch of the Reality Pro coincides with that of the future iPhone 15. Moreover, it is not certain that we will see this helmet in France from 2023.
Indeed, the Reality Pro promises to be a bet for the firm. The latter wants to take her time and would first launch her helmet in the United States. It would then be launched in other countries, while production of the device should begin in February in China.
How much will this mixed reality headset cost?
Unfortunately, the future mixed reality headset will not be affordable for everyone. The desire to offer an advanced experience with recent technology will not be without consequence on the selling price. The Reality Pro would be sold at around 3,000 dollars, and the euro/dollar conversion is never to Europe's advantage.
No doubt customers will be lining up and Apple will invite users to try out its headphones. The brand plans to sell 1 million headphones in the first year of its launch. We are very far from the 200 million iPhones sold per year, but the main thing is elsewhere for Apple. Apple first wants to show its know-how and does not expect to make short-term profits. On the other hand, the platform could help the group to reap profits.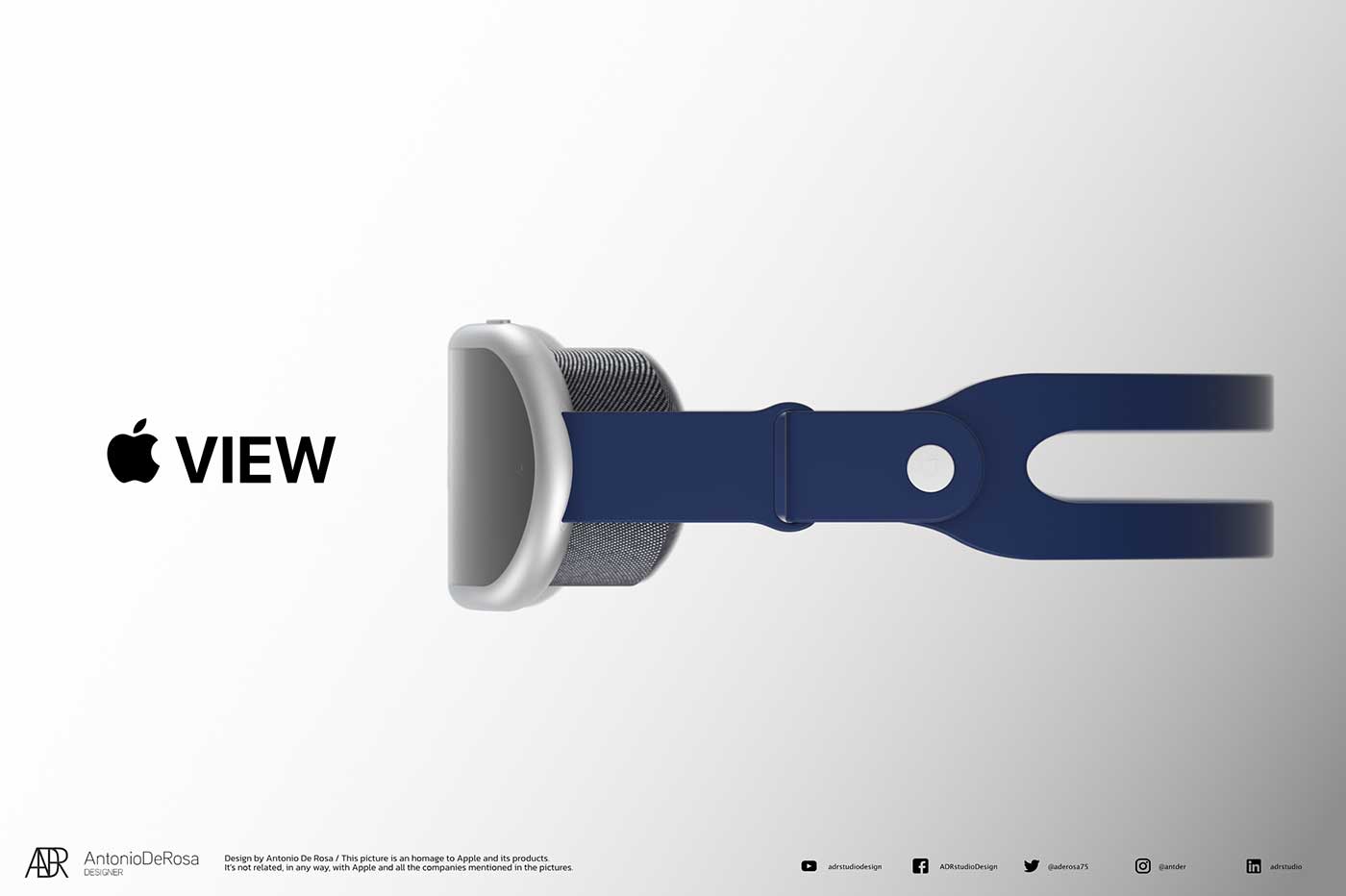 Note that Apple plans to install "shops within a shop" to demonstrate the headset. Attracting customers to its stores is also an opportunity to introduce the brand's other products. It will be interesting to follow if the headset has an influence on the sales of iPad or AirPods.
Can we hope for a more affordable model?
Yes ! Also according to information from Mark Gurman, Apple is already working on a less expensive variant. It would cost around $1,500, a price close to that charged by Meta for its mixed reality headset. However, this "affordable" version will not be released until late 2024 or early 2025.
Our opinion
With its likely Reality Pro, Apple plans to enter a segment that is still in its infancy. The AR/VR market remains, for the time being, a niche market and this first headset should be no exception to the rule. The competition, like Meta, is already able to offer powerful devices like the Meta Quest Pro, but sales remain shy.
Nevertheless, we should not underestimate the power of Apple which remains one of the rare brands to be able to take off an entire sector. We also see that the Californian giant does not close any doors and plans to offer a headset focused on entertainment and productivity. What help to convince the general public of the interest of such a helmet, and professionals to turn to the Apple ecosystem.
The apple brand needs a new growth relay, especially since its sales are likely to stagnate this year. If the iPhone remains its flagship product, the firm knows that it must invest in new projects. It is already doing this in services and there is now strong expectation around an "Apple Reality" product.