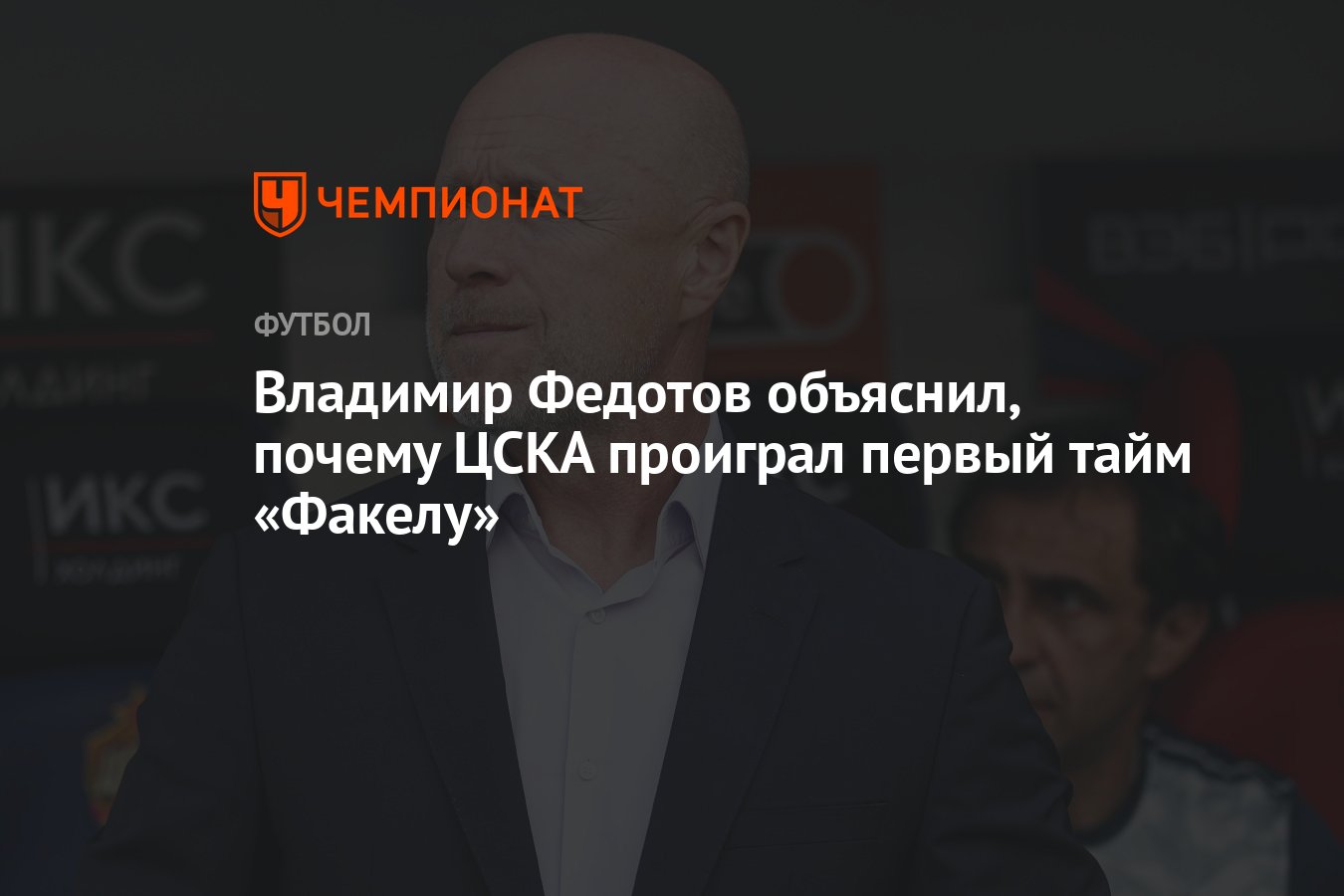 Vladimir Fedotov explained why CSKA lost the first half to Fakel
CSKA Moscow head coach Vladimir Fedotov commented on the course of the game with the Voronezh Fakel.
"It was a good start, but something suddenly broke. They became hostages of their own pace and began to get nervous, make the wrong decisions, lose balls in the center. The opponent pushed the game back, earned a penalty. A break came to the rescue, I had to show character. I would like to note the implementation, with the score 1:1, they could have scored early, there was a moment for Carrascal. It is necessary to manage them more competently, "Valentina Sivkovich, correspondent of the Championship, conveys Fedotov's words.
CSKA scored 10 points and equaled the leading Spartak in points, displacing the red-and-whites from the leading position. Fakel is in 14th position with two points.