Trusova was skeptical about the possibility of her participation in the "Ice Age"
Silver medalist of the Olympic Games – 2022 in women's single skating Russian woman Alexandra Trusova answered whether she was ready to follow the example Evgenia Medvedeva and take part in the show "Ice Age". Medvedeva's partner was the popular Tiktoker Danya Milokhin.
"Yes, I looked at their numbers. It was interesting because she is a single skater and how she would skate in pairs. I don't know. Because I saw Milokhin drop it. I don't even trust well-skating athletes to start lifting me.
I'll check ten times to see if everything is fine with him, and then only, perhaps, I allow myself to be lifted, and then I say all the time that I'm very scared. And a person who still does not know how to skate – first you need to learn how to skate, then how to lift it correctly … I don't know. This, it seems to me, is difficult.
Which celebrity would you hypothetically want to pair with? It seems to me that any person who is not connected with figure skating will be difficult with him. So far I can't imagine. It depends not only on the strength of a person, more on the ability to ride. Even if he lifts me well on the floor, this does not mean that the same thing will happen on the ice. On the ice, everything is a little different, "Trusova said on the YouTube channel. "Mokhovaya, 9".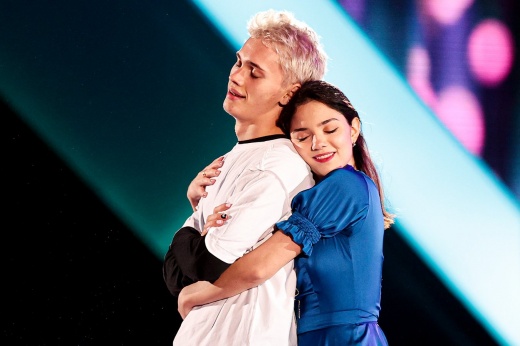 "Now I have a different life." How Medvedev broke into show business thanks to Milokhin