We all know that Minecraft fuels the imagination and creativity of artists and architects. There are even companies that specialize exclusively in building gigantic structures, cities and worlds.
One of them is called Varuna and created a cyberpunk city that never existed in Minecraft in such a richness of detail. Viewers on Reddit are delighted. Here you can see an aerial view of Cyburbia:
link to Reddit content
You can click through more images below. Only the close-ups from the canyons of the big city show what dimensions the whole thing has reached:
link to Reddit content
The makers state that around 30 percent of the buildings have developed, accessible interiors. Sniff, there is a lot work inside.
Gigantic effort
Some commentators estimate that enormous amounts of time and resources must have gone into the project. The creators' posts on Reddit give the impression that the city was built by a single person.
In fact, behind the city, as behind other projects on the Varuna's website, a relatively large team. They state off over 44 talented architects, developers and event organizers to pass.
Strange, considering that such a highly specialized company can exist nowadays. They also offer their projects for advertising and music production. Previous customers include Microsoft, Amazon Music and Lufthansa Cargo.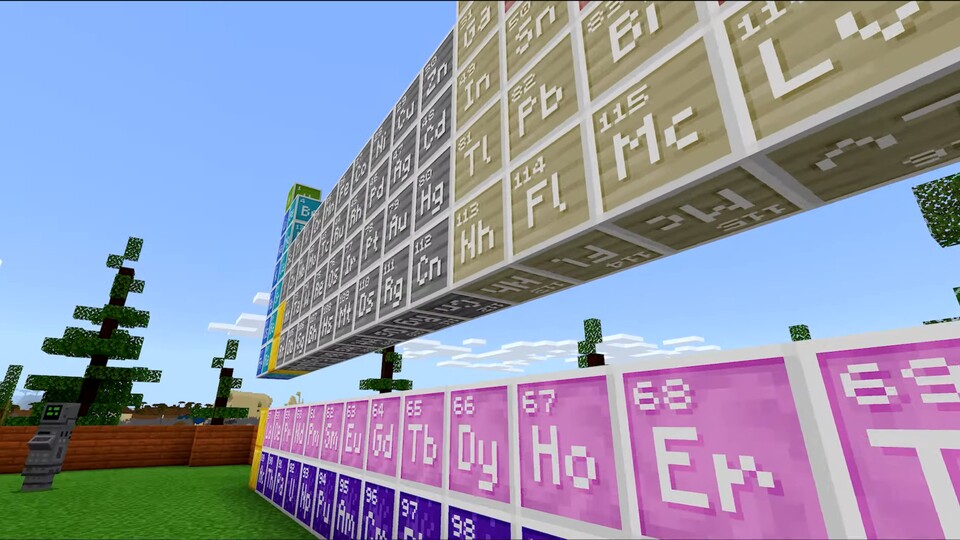 1:12



Minecraft: The Education Edition for teachers and students introduces itself in the trailer
Minecraft is a cultural phenomenon that has an impact on society far beyond the game and the industry. The first teachers used the game for learning purposes as early as 2011. Above you can see the specially released Education Edition, which focuses the game on school lessons.
What do you think of the cyberpunk city in Minecraft? Have you seen more beautiful buildings? Do you perhaps use the game to educate your children? Feel free to write it in the comments.