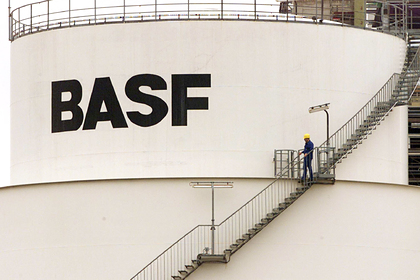 World's largest German chemical complex BASF allowed to close due to lack of gas
The management of the BASF concern is thinking about closing the world's largest chemical complex in Lukwigshafen, Germany, consisting of 200 plants, writes The Wall Street Journal. The reason is called the lack of gas due to reduced supplies from Russia.
Chemical companies depend on gas more than other industrial enterprises – this type of fuel is crucial for many processes in their production, journalists say. About 60 percent of the gas consumed by BASF in Europe is used to generate electricity and steam, while the remaining 40 percent is feedstock for the production of chemical products, including ammonia and acetylene. The Lucwigshafen complex accounts for four percent of Germany's total gas consumption.
Cutting production of ammonia, a key ingredient in fertilizers, could exacerbate the global food crisis, analysts interviewed by the newspaper said. In addition, BASF and other chemical companies are the first link in most industrial supply chains – the closure of the complex will affect other sectors of the economy.
"Stopping production would be a colossal task. We have never encountered such a situation before. It's hard to imagine," said BASF Chief Economist Peter Westerheide. If the complex is provided with at least 50 percent of its maximum demand for gas, the production will be able to be maintained by reducing the load and using alternative energy sources, the company's management believes. If the gas is supplied at a volume significantly below the indicated level for an extended period, the plants will have to close.
An immediate shutdown of the entire complex can cause technical damage to the plant and undermine its safety. BASF will need time to ensure the safe closure of the factories. "Everything is interconnected and depends on other parts of the complex. Stop and restart costs are too high. This is an emergency scenario that we would very much like to avoid," Westerheide explained.
According to the WSJ, Russia is now using only 40 percent of the capacity of the Nord Stream gas pipeline for deliveries to Germany. Russia now accounts for about 35 percent of all German gas imports, compared with 55 percent before the special operation began. Gazprom attributed the decline in pipeline deliveries to technical problems. The company noted that Siemens gas pumping units are being repaired in Canada and cannot be returned to Russia due to sanctions, so pumping can only be carried out to a limited extent.