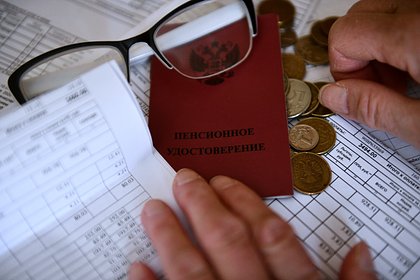 Associate Professor Semenova: some pensioners will receive payment for January at the end of December
Pensioners whose pension is accrued before the 8th day of each month will receive the payment for January 2023 at the end of December. About such an opportunity for some Russians told Associate Professor of the Department of State and Municipal Finance of the PRUE G.V. Plekhanov Galina Semenova in an interview with the Prime agency.
As the associate professor explained, this is due to the fact that banks and post offices do not work during the long January holidays. In this regard, the accrual and payment of pensions occurs ahead of schedule.
"Firstly, there are long holidays, employees of these services do not work, and secondly, there are pensioners who receive pensions at home from the post office," Semenova recalled.
Russians who receive a pension after the 8th will receive payments on time, regardless of how they receive it – on a card or by mail, the specialist concluded.
Earlier, Deputy Director of the Institute of Financial Literacy of the Financial University under the Government of Russia Valeria Minchichova, in an interview with the Prime agency, revealed a way to save up for old age. You can save up through the game – save from ten to 150 rubles a day.