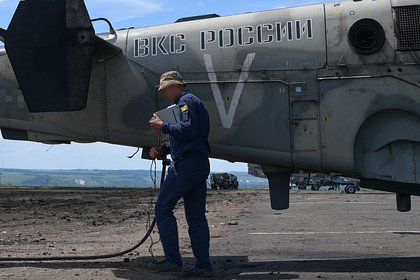 The Ministry of Defense announced the strike of the Aerospace Forces on the positions of the tactical group "Seagull" in Zaporozhye
Over the past day, the Aerospace Forces of Russia (VKS) struck at the positions of the Ukrainian tactical group Chaika in Zaporozhye. This was stated to journalists on Friday, September 23, by the official representative of the Ministry of Defense, Lieutenant-General Igor Konashenkov.
The representative of the department explained that the Russian military struck at the points of temporary deployment of the national battalions "Skif", "Dnepr" and "Gepard".
"More than 190 militants and 12 units of military equipment have been liquidated," Konashenkov said.
According to the Ministry of Defense, units of foreign mercenaries were hit by fire in the settlements of the DPR. In total, more than 100 fighters were destroyed.