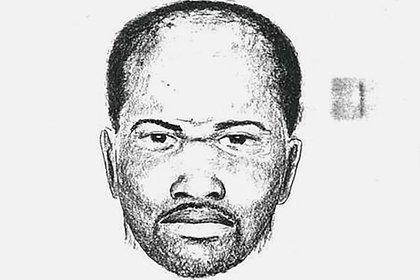 61-year-old Maryland criminal arrested for rape in 1988
In the United States, police arrested a man involved in a gang rape in 1988. About it informs WDVMTV.
George Thomas Jr., 61, from Baltimore, Maryland, was taken into custody on Tuesday, November 22. A man is charged with a crime committed on August 24, 1988. Then he, along with his brother Gregory, kidnapped a 22-year-old woman on the street. The attackers forcefully pushed the victim into her car, took her outside the city and raped her.
Then the criminals went to another place with the woman and abused her again. After that, the American managed to escape, get into her car and hide. Fingerprints of one of the rapists were found in the victim's car, but they were not in the police base. For 34 years, it was not possible to get on the trail of the brothers.
In 2022, one of the experts decided to compare the print from the woman's car with the prints of people who were arrested after being raped. It turned out that the trace from the car belonged to Gregory Thomas, who died in 2009. Detectives requested the deceased's medical records and compared his DNA with biological material found in the victim's car. It turned out that he was one of the perpetrators. After that, an arrest warrant was issued for his brother George Thomas.
The elderly assailant has been charged with rape and kidnapping.
Earlier it was reported that in Australia they found a criminal who committed 31 rapes. He was arrested thanks to a DNA test.