TECH
Time to name drop a little with a new function in Ios 17.

Apple
Apple's new operating system for the iPhone – Ios 17 – is like a better bag of loose candy with lots of small nice candies. There is no feature that stands out that much in the crowd, but it seems to be an update with subtle subtleties that make mobile everyday life a little easier.
A good example of that: exposed marks (stickers) can now be saved and then reused. Already last year, with a long press of a button, you could expose objects in an image and in a very cumbersome way send them to friends and acquaintances. If you wanted to send the same exposed image as a badge one more time, you had to redo the procedure one more time.
Now they are saved and can be reused easily as a tile. And as if that wasn't fun enough, you can add effects and filters to them. Is the world turning over? No, it doesn't tip over. But this news rings in – lays bare, perhaps – what Ios 17 is all about.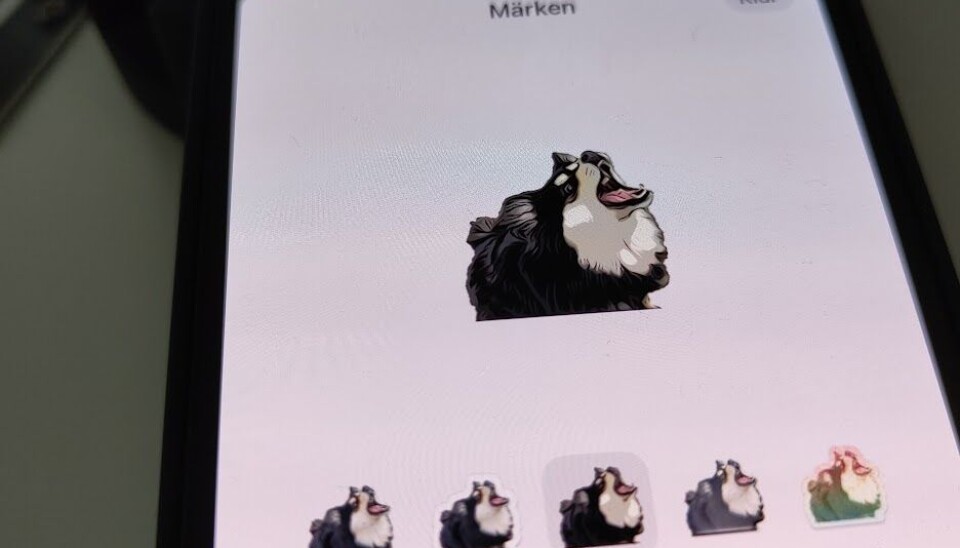 A slightly more visible novelty is "standby" when the phone is charged and placed in landscape mode. Then it changes appearance to something reminiscent of a clock radio and there is (somewhat too limited in my opinion) possibility to customize what is shown on the screen.
Speaking of Facetime, apparently 3D effects in the form of confetti, fireworks and hearts appear when you gesture with your hands. I wish I could say it's not for me, but the emoji-heavy communications with my daughter contain ample evidence to the contrary.
Something I have managed to do is an idol picture (Apple calls it contact card) of myself to be displayed on the screen of the person I call. However, the idol image does not appear when I call my partner and possibly it is because she has not upgraded to Ios 17 yet.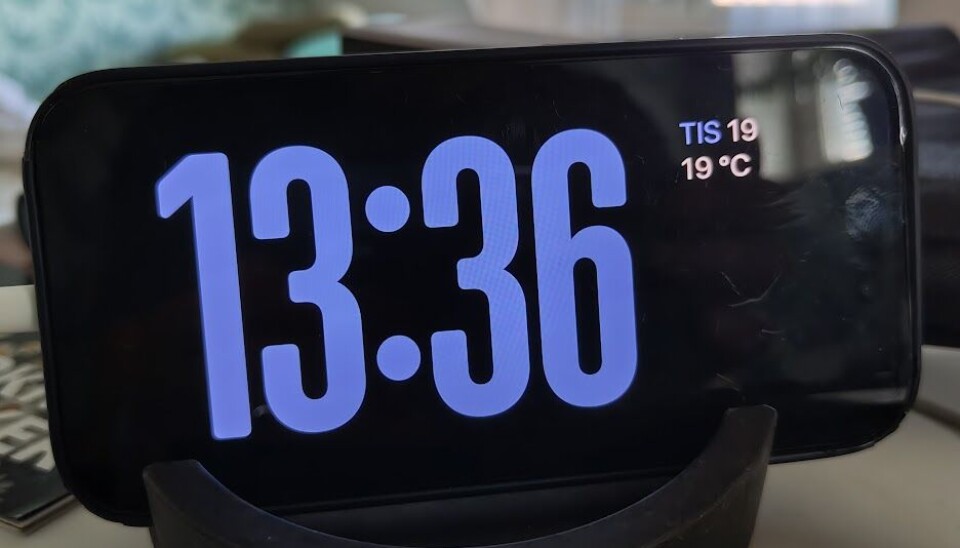 Some news are not ready-baked. This applies, for example, to a new type of diary which is partly automated and which is promised to be so secret that even Apple cannot access it.
Other goodies in the iOS 17 bag:
If you're like me, you save all your messages and by now have a number of gigabytes stretching back ten years. Apple has added a better search function to find in the huge archive.

The new standby mode renders Siri requests with "visual results". For example, if you ask Siri to set a timer, it will be visible from a fairly good distance. But the functionality is limited and nobody wants to use Siri anyway.

You can share a contact easily with Airdrop. And Apple naturally took the opportunity to call that function "namedrop".

The keyboard has received an overhaul. Autocorrected words are underlined to make it easier to see the correction and it is easier to deselect the suggestion.

One can download maps to use them offline. Incidentally, this possibility has existed in Google Maps since the Roof Feud.

The Health app has gained a stronger focus on mental health. For example, I have done a self-assessment for the risk of depression and anxiety for the first time with a tool built by Apple.