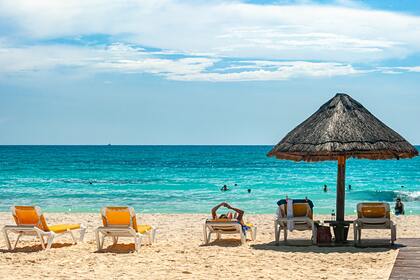 Family doctor Chudakov: lack of hygiene is the main cause of poisoning on holidays
Family doctor Sergei Chudakov named the main causes of poisoning on vacation. His words leads R.T.
According to him, people can get poisoned by low-quality food in a cafe or on the beach, "where the temperature is high and there is no way to cool the food to prevent the development of bacteria." You can also get poisoned by fruits that have begun to rot. "It is best to eat only those foods that do not require refrigeration, that is, dry ones: cookies, crackers, biscuits," the specialist emphasized.
Chudakov also recommended buying bottled and preferably chilled water. According to him, sometimes people swallow water while swimming in pools, rivers and reservoirs. "This can also cause a viral infection," he said.
Another common cause of poisoning is lack of hygiene. Chudakov advised to use an antiseptic. "It is worth remembering that many people are asymptomatic carriers of dysentery and can infect you in public places," he added.
Earlier, a gastroenterologist, candidate of medical sciences Nadezhda Pakhomovskaya said that in order to prevent poisoning in the summer, you need to wash your hands more often and fry foods well. According to the doctor, in the summer the risk of getting poisoned is much higher, since even food stored in the refrigerator deteriorates ahead of time in the heat.