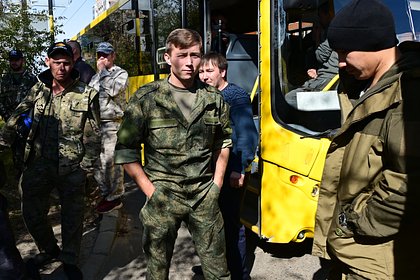 The head of the Central Bank called the employees of the financial industry who do not fall under the mobilization
Partial mobilization in Russia will not include employees of banks and financial organizations employed in critical industries, said the head of the Central Bank, Elvira Nabiullina. Her words lead RIA News.
"Such employees of the financial sector include specialists responsible for critical infrastructure, payments and settlements, collection, operation and protection of information systems," she said. Also, the mobilization will not affect employees on duty shifts and those who work with the population and enterprises.
The employees in question will continue to work to ensure the stable functioning of the financial system, the operation of payment cards and transfers, ensuring the payment of salaries, pensions, social benefits and the issuance of loans. "In general, so that the Russian economy and people receive the necessary replenishment with financial resources," the head of the regulator explained.
The beginning of partial mobilization in the country became known on September 21, it was announced by Russian President Vladimir Putin. After that, Defense Minister Sergei Shoigu listed the categories of citizens who would be called up. He noted that Russians who already have combat experience will be called up from the reserve. Also in this category are people with the necessary military specialty for the army. In total, according to the calculations of the Ministry of Defense, 300,000 reservists will be called up.
Later, the Ministry of Defense clarified that citizens of certain professions do not fall under the mobilization. These are employees of organizations in the field of IT and the media, Russian telecom operators. Defense industry workers were promised a reprieve.