Released earlier this month, Starfield will still have been entitled to several postponements. Unveiled at theE3 2018the role-playing game of Bethesda was long expected in 2022, before being pushed back to this year, just like Redfallanother exclusive Microsoft. And that, it was a huge blow for Phil Spencerboss of Xbox.
Once again, it is the emails that leaked this morning that tell us juicy details about what is happening internally at Microsoft. In May 2022, a few days before the postponement of Starfield and Redfall was made official, Phil Spencer sent a long message to express his frustration regarding the Game Passwhich did not have any major new features for users.
In 2021, the PC/Xbox Game Pass had integrated games like Microsoft Flight Simulator on consoles, Psychonauts 2, Age of Empires 4, Forza Horizon 5 or Halo Infinitea year full of games first partywithout forgetting third-party titles like Back 4 Blood. But in 2022, it was clearly not the same thing, Phil Spencer then spoke of a "disastrous situation" for his subscription service. No Starfieldno Redfalland even less STALKER 2: Heart of Chronobyla title eagerly awaited by players and by Microsoft.
The boss of Xbox then asked his colleagues to avoid at all costs reliving such disappointment in the future, with a games calendar having a precise release date for the next 24 months, to offer content AAA regularly to subscribers of the Game Pass. Sarah Bond, corporate vice-president of Xboxhas thus drawn up future third-party games which it would be interesting to see in the Game Passas LEGO Star Wars: The Skywalker Saga, Dying Light 2, City Skylines 2, Red Dead Redemption 2, Baldur's Gate 3, Gotham Knights, Suicide Squad: Kill the Justice League, Star Wars Jedi: Survivor or Mortal Kombat 1. And in a hurry, Phil Spencer proposed adding the Dark Souls to ride the wave of Elden Ring's successwhich ultimately did not happen…
This type of exchange is always interesting to discover, and it is obvious that manufacturers, publishers and developers never postpone their games out of joy, given all that this implies for them too. Fortunately, the Game Pass regularly welcomes new products, future titles have just been revealed, and we find Gotham Knights, Well. You can subscribe to Game Pass Ultimate at €12.99 per month via Amazon or the Fnac.
Read also: TEST Starfield: Constellation rhymes with Disappointment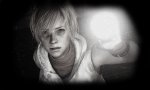 Clint008
Editor – Tester