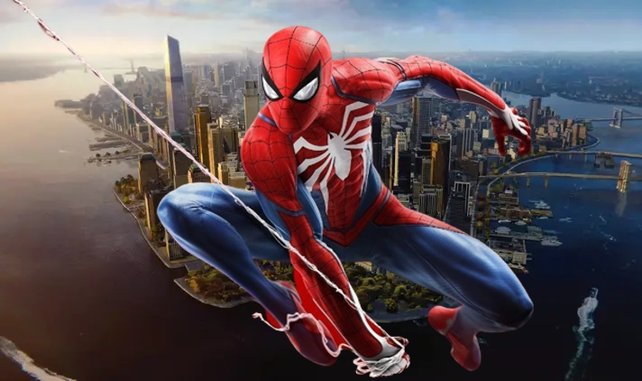 From your own university to starting your own cult and a new fantasy world to becoming the most famous spider superhero: the next week is packed.
Two Point Campus | August 9th
PC / PS4 / PS5 / Xbox One / Xbox Series X / Switch
Have you always wanted to be the ruler of your own university? Humor and a few absurdities don't bother you? Then you should definitely take a look at Two Point Campus throw, the sequel to Two Point Hospital.
True to the name you take care of him this time establishment of a university. You build campus buildings from scratch, hire teachers, rely on the strengths of crazy courses and show that university doesn't have to be boring. Of course, as in the predecessor, there are regular events that would otherwise not appear in any serious report.
Unlike Two Point Hospital, the release of the university edition takes place directly for the PC and all consoles, including the Nintendo Switch.
Farthest Frontier | August 9th
personal computer
Surprise: The next game from the developers of Grim Dawn is not another action RPG. Instead is Farthest Frontier a building strategy game that seems pretty classic at first. As a player, it's your job to gradually build a small village into a settlement, but the way to get there won't be easy at all.
Farthest Frontier relies on one strong simulation of numerous environmental influences. The weather can destroy your harvest just as much as an excessively high water table. In winter, your villagers must be properly dressed, otherwise they will become ill and, in the worst case, even die. And then there are the bandits who may take a liking to your village and call for an attack.
For the release on August 9, Farthest Frontier will initially only appear in the Steam Early Access program. The full version is expected to see the light of day in 2023.
Cult of the Lamb | August 11th
PC / PS4 / PS5 / Xbox One / Xbox Series X / Switch
In Cult of the Lamb At the beginning of the game you slip into the role of a possessed lamb, which founds its own cult. Sounds crazy, but it gets even more absurd: After all, what is a cult without any followers? So, as a player, you now have to erect buildings, hold rituals and convince as many creatures as possible to join your sect.
You should make sure that your followers are satisfied, otherwise their faith will suffer. If it falls too low, they leave your sect, which in turn is not good for you.
When it comes to the release, Cult of the Lamb makes no compromises: you get the absurd sect simulation on the PC and all current consoles.
Tower of Fantasy | August 11th
PC / iOS / Android
In the free-to-play game Tower of Fantasy meets science fiction on fantasy in anime optics. The story of the upcoming RPG takes place hundreds of years in the future. The lack of resources and sources of energy has made Earth uninhabitable for humans, which is why they fled to the planet Aida. Once there, however, there are new problems: The comet Mara contains omnium, a powerful energy, but this in turn leads to unforeseeable catastrophes.
In just this time you rise in Tower of Fantasy with your self-made character a. You can freely explore Aida, engage in countless battles, cooperate with other players in the online world and discover a secret or two along the way.
In China, the release of Tower of Fantasy is already in the past. Only now is an implementation for the local market following, in which PC, iOS and Android are used.
Spider-Man: Remastered | 12. August
personal computer
Sony is continuing with its PC policy: After Kratos found its way onto the PC in the spring, Peter Parker is now following, directly in the prettied version. Spider-Man: Remastered is identical in content to the version for the PlayStation 4 first released in 2018, but includes some technical improvements.
These include improved shadows and textures, as well as support for ray tracing. Reflections look a little nicer in the new edition than in the original. In terms of gameplay, however, the open-world adventure remains true and offers entertaining fights and classic orders in which Spider-Man has to swing quickly from A to B.
Incidentally, the release on August 12th only includes the original adventure of Spider-Man. The spin off Miles Morales will also be released for PC at a later date.
No rest during the summer holidays: August, at least this week, leaves the summer slump behind and shows that there is a lot of promise. With Tower of Fantasy, Two Point Campus and a Lamb Cult there is definitely a lot of variety.
You don't want to miss any more news, guides and tests for new games? Always want to know what's happening in the gaming community? Then follow us
Facebook,
youtube,
Instagram,
flipboard or Google News.