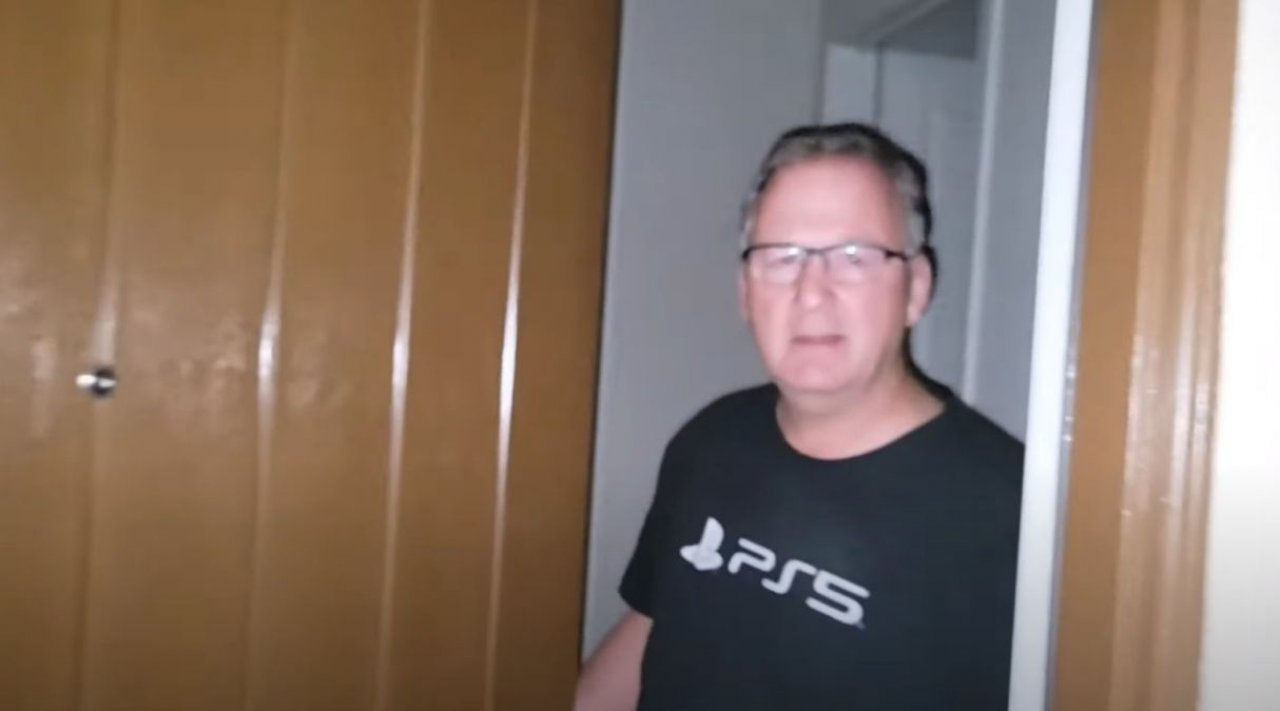 George Cacioppo was senior vice president of Sony Interactive Entertainment, who has worked in Engineering and PlayStation Store since 2013. He has just been "fired" after a pedophile whistleblower video appeared on the web that appears to portray Cacioppo.
People v. Preds, a civic group of hunters committed to exposing pedophiles, released the following video over the weekend. They claim to be impersonating a 15-year-old boy and have made online contact with Cacioppowho then invited them to his house to have sex. People v. Preds say they talked to a man who is supposed to be Cacioppo – although he used the nickname "Jeff" on his messenger – on the Grindr dating site, and after talking they agreed to meet at his house. The movie starts with a member of the group approaching the house and welcoming a man named "Jeff" who opens the door wearing a PS5 T-shirt. The latter, however, closes the door to their face after revealing the true purpose of the visit.
George Cacioppo, vice president of Sony Interactive Entertainment, has just been "fired" after he appeared online in a video of Pedophile Whistleblowers.
Below are the chat logs which have been released to me by People v. Preds. The conversation starts on Grindr then moves to text messages. 1/5 pic.twitter.com/SNzOUmF9WN

— Tipster (@BanishedJourno) December 4, 2021
While the video itself does not show any crime and cannot confirm Cacioppo's identity, People v. Preds also released several screenshots of the conversation detailing the arrangements for the meeting, including an alleged Cacioppo selfie wearing the same shirt that "Jeff" is wearing on video.
2/5 pic.twitter.com/MAN9Y4ysCy

— Tipster (@BanishedJourno) December 4, 2021
CNET reports that the senior vice president has been fired and a Sony representative said in a statement: "We are aware of the situation and the employee concerned has been fired." Such quick and unambiguous action by Sony seems to confirm the disclosures of People v. Preds. Meanwhile, a representative of the group told Kotaku that the reason this information was released rather than passed directly to the authorities was because "The police department is not working with cyber groups like us. That's when the Internet comes into play. " However, he added that "the evidence has been handed over to the authorities."
3/5 pic.twitter.com/mMKzrjlpbW

— Tipster (@BanishedJourno) December 4, 2021
There are also groups of pedophile hunters of this type operating in Poland, the activity of which is controversial (sometimes mistakes occur during the so-called civic detention), but on the other hand, they enjoy great support from some citizens who believe that they are being taken care of by law enforcement agencies.
See also: