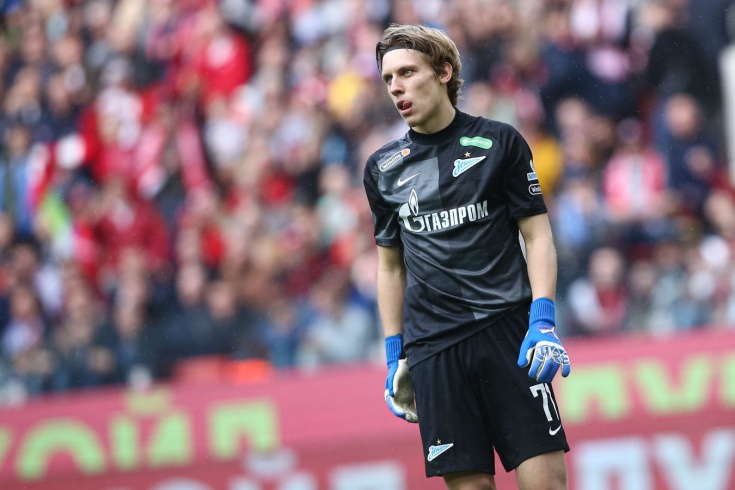 Sergei Semak is not sure about the return of Odoevsky to the starting lineup of Zenit after the removal
Zenith head coach Sergey Semak spoke about the situation with the goalkeeper of the team Daniel Odoevsky. The young goalkeeper retired in the first half of the match with Akhmat (0:0) in the 4th round of the Russian Premier League (RPL).
"Will Odoevsky return to the starting lineup after serving the suspension? Let's look at his condition and the condition of other players. We have Misha, we have Ivan – we'll see. Who will be better prepared, that will play. The fact that Odoevsky will miss the next game is for sure, "the Zenit press service quoted Semak as saying on the official website.