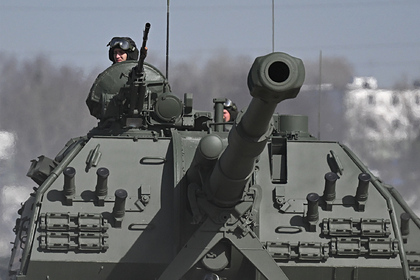 Artillery of the Russian Armed Forces is constantly working on the positions of the Armed Forces of Ukraine in Artemovsk
Russian artillery "covered" the positions of the Armed Forces of Ukraine in Artemovsk and non-stop "works" on them. This is reported "Military review".
"The artillery of the Russian troops is actually working without interruption on the positions of the Ukrainian troops in Artemivsk," the authors of the material specified. The article also talks about the need to "make it as easy as possible for the infantry units" to clean up the city. Artemovsk, as expected, will soon come under the control of the allied and Russian troops.
Currently, settlements such as Krasnaya Gora and Paraskovievka, located 12-15 kilometers from Artemovsk, remain strategically important. According to the data, it is there that the American multiple launch rocket systems (MLRS) HIMARS and M777 are now located. The Armed Forces of Ukraine are aiming at Russian and allied forces from these positions, the authors of the article added.
Rodion Miroshnik, LPR Ambassador to Russia, announced the entrance of the allied forces to Artemovsk. The General Staff of the Armed Forces of Ukraine also stated that the Armed Forces of Ukraine moved away from their positions in the Avdiivka area and in the direction of Artemivsk. The Ministry of Internal Affairs of the LPR said that most of the trenches that the soldiers of the Armed Forces of Ukraine left when they left the strategic heights near Artemovsk turned out to be intact.
Earlier it became known that the Armed Forces of Ukraine and representatives of Western intelligence agencies are having difficulty deciphering radio traffic in the national languages ​​of Russia in the special operation zone. We are talking about representatives of battalions formed, including in Dagestan.
In addition, the official representative of the Russian Ministry of Defense, Lieutenant-General Igor Konashenkov, said that the Russian military liquidated a platoon of the Alder MLRS and American HIMARS MLRS in the Kharkov region. Five more platoons of the Grad MLRS were also suppressed.
On February 24, the start of a special operation in the Donbass was announced. Thus, Russia responded to requests for military assistance from the heads of the DPR and LPR.