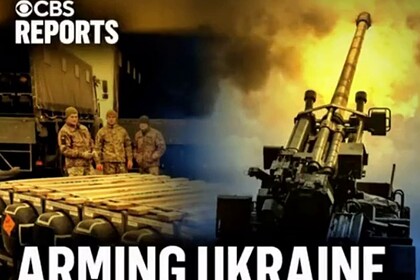 Senator Pushkov drew attention to the American film CBS looted weapons in Ukraine
Member of the Federation Council Alexei Pushkov in his Telegramchannel drew attention to the fact that the American company CBS released a documentary film about the supply of Western weapons to Ukraine called "Arming Ukraine" ("Arming Ukraine").
"The American broadcaster CBS has released a TV documentary alleging that up to 70 percent of Western military aid is being stolen in Ukraine," the senator wrote.
Pushkov refers to Telegram– the channel of the publication "Ukraine.ru", which shows an excerpt from the film. It notes that after crossing the border, weapons literally disappear, and there are no answers to questions about their future fate.
Earlier, the human rights organization Amnesty International prepared a report in which it accused Ukraine of violating international law. The report also said that in 22 out of 29 schools visited by the Armed Forces, the military deployed its personnel or equipment. In addition, in Odessa, the military installed armored vehicles in areas where a large number of people live.