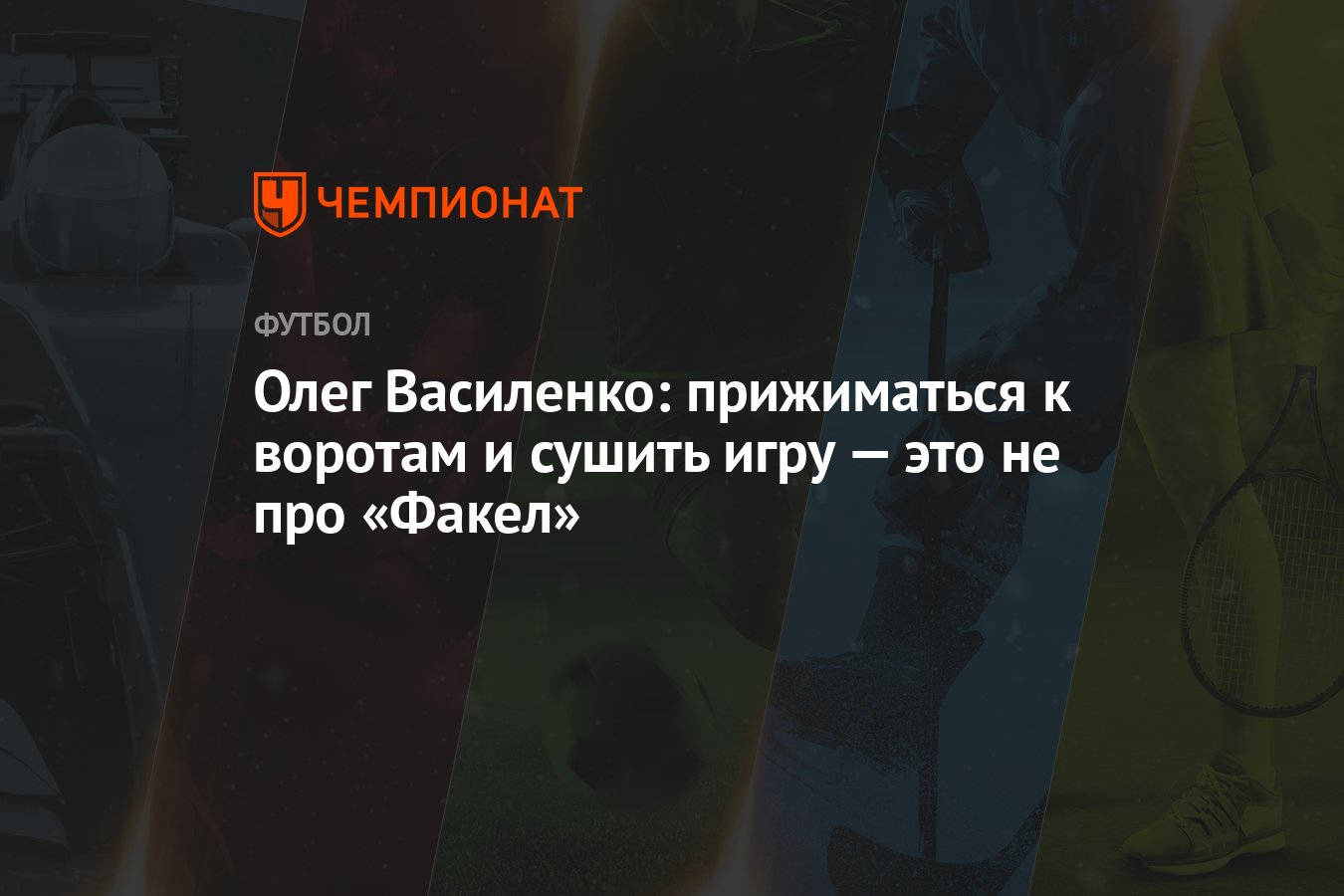 Oleg Vasilenko: clinging to the goal and drying the game is not about Fakel
Torch Head Coach Oleg Vasilenko after the defeat of the Voronezh team from CSKA (1:4) in the match of the 4th round of the Russian Premier League (RPL), he commented on the game of his wards.
"Physics are fine with us. I will not say that defeat is a psychological thing. Cuddle and dry the game – it's not about us. We conceded the first goal in the switching phase: we fell asleep a little, and the attack went on at a second pace. The second is a penalty. We wanted to pull this game.
In the second half, there was a plan to push the game away from their gates. When the ball came to the flank, we reacted late. Concentration and prompting are important. During the selection, it was necessary to act more calmly, "the correspondent of the Championship, Valentina Sivkovich, conveys the words of Vasilenko.