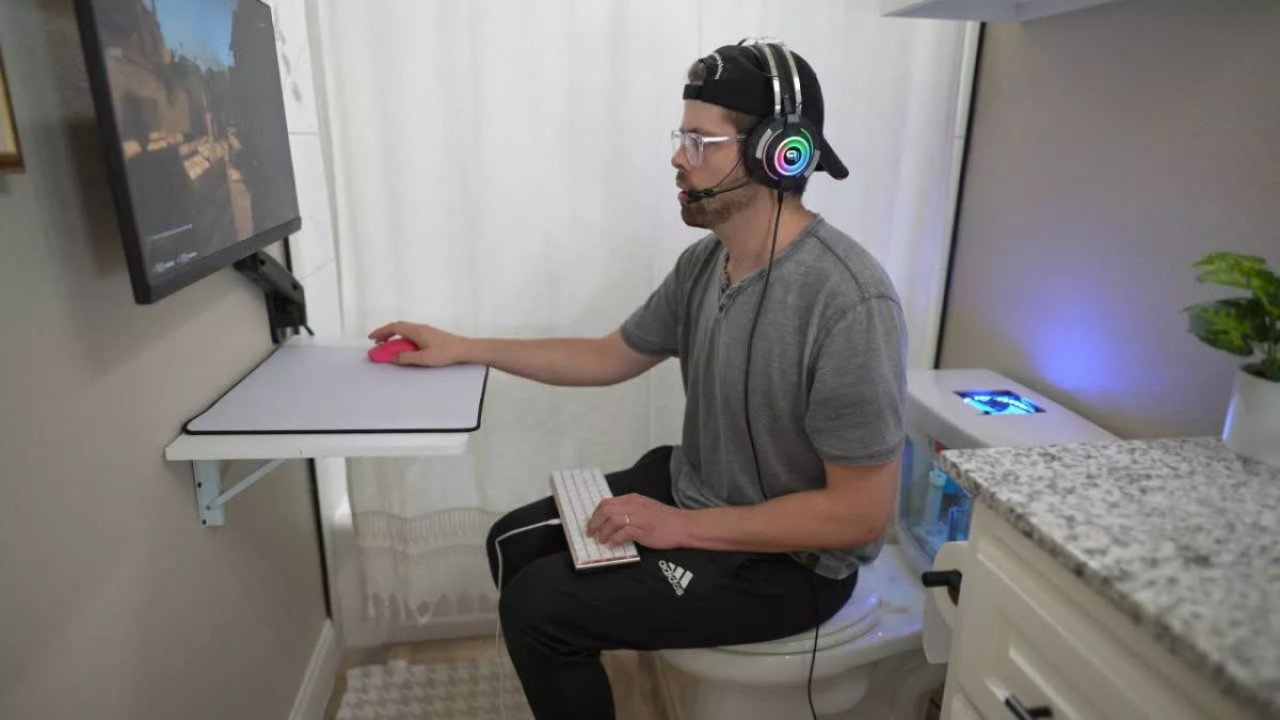 Smartphones, handheld game consoles and even laptops allow you to play high-end games from virtually anywhere. For some, however, this is not enough and will be satisfied with only powerful, but not very practical gaming machines, which, however … are difficult to take to the toilet for a longer meeting.
YouTuber Basically Homeless has found a way to do this by transforming his toilet into a gaming PC so he can "just sit on the throne while gaming." He started out by cutting a huge hole in the porcelain water tank to create a window, because what kind of gaming computer (or toilet) is it that doesn't let you see what's inside? The tank has been divided into two sections (a single fan has also been added to its lid), one for PC components and the other for toilet components and water.
YouTuber Basically Homeless has transformed the toilet into a gaming PC, allowing him to "just sit on the throne while gaming."
The gaming computer consists of an Intel Core i7-12700 processor mounted on the MSI Z690I Unify mini-ITX motherboard along with 64 GB of G.Skill Trident Z5 RAM and an Asus GeForce RTX 3060 graphics card. Micro Center, the sponsor of this project, also provided MSI Optix monitor with 240 Hz refresh rate.
For some inexplicable reason, Nick didn't leak-test before installing the PC hardware, and predictably, the manifold was leaking so he treated himself with silicone, which passed the test. The whole project is a curiosity, but it does not seem very thoughtful and practical. We don't know how effective the seal will be over time, and it's not a very good idea to keep expensive PC components in such a humid environment. Besides, we also have concerns about the effectiveness of the toilet, which only has half the tank, so it may have problems flushing "heavier subjects".
See also: