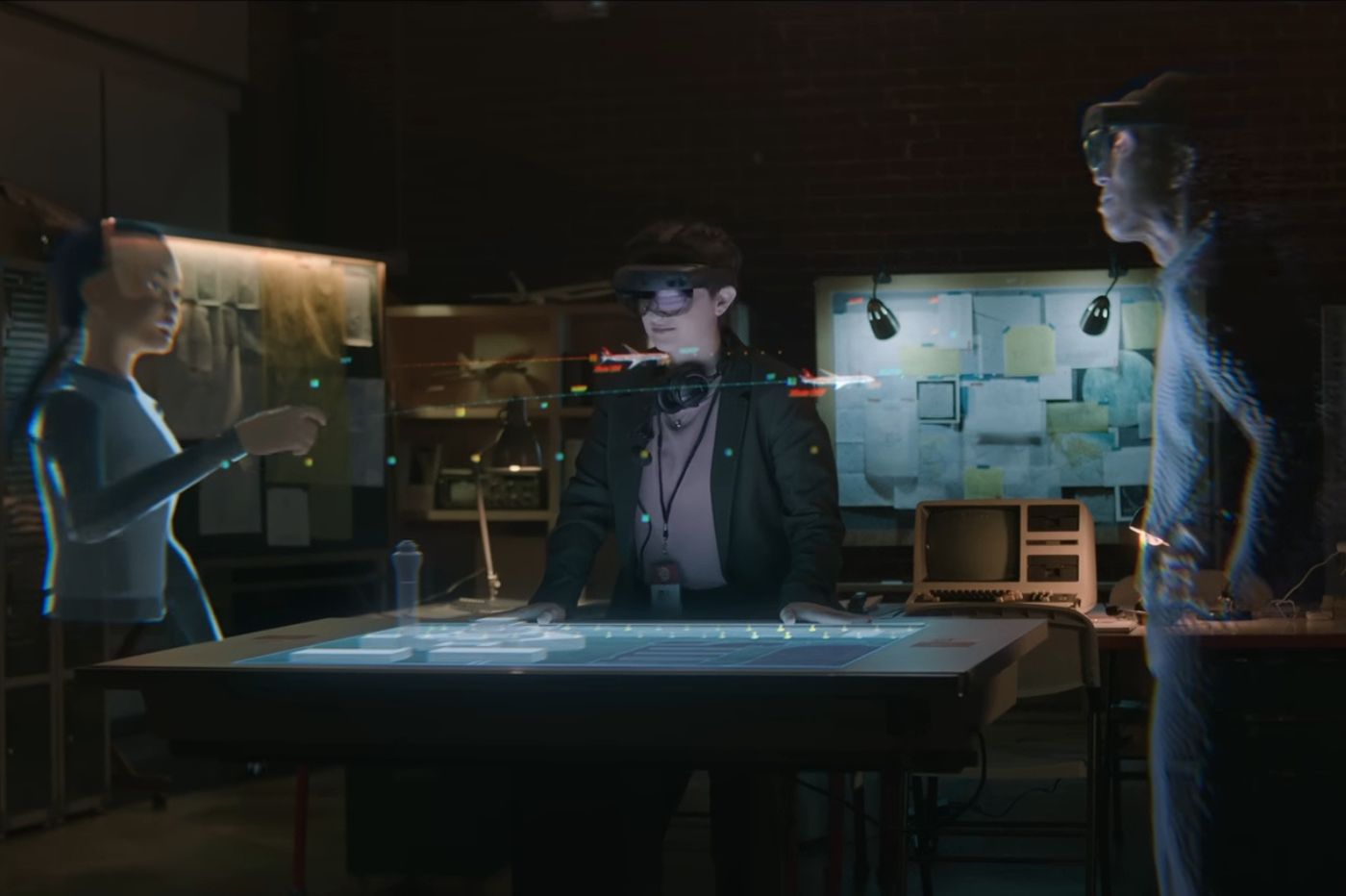 Following the mass layoffs, the Redmond firm is revising certain virtual reality objectives downwards.
Does the metaverse begin to collapse before it even democratizes? At Microsoft, the development of projects related to this virtual universe is taking a big hit after the dismissal of more than 10,000 people. The pain fell last Friday in an email shared to all employees by CEO Satya Nadella. In parallel with this announcement, the company also unveiled the end of Altspace VR, this social platform launched in 2015 and acquired by the computer giant in 2017.
Altspace was a pioneer in social interaction in virtual reality, but will finally experience its last day of operation on March 10. Behind this sad news hides Microsoft's desire to focus on its own approach to VR, Microsoft Mesh. That "gateway to the metaverse" as already defined by the company will centralize the group's approach to virtual reality by integrating it directly with Microsoft Teams and other multi-platform systems. With its own avatars and features, it almost looks like a competitor to Meta's Horizon Worlds.
However, despite this redirection of efforts, mixed reality projects and any other link to the metaverse seem to be in the crosshairs of the Redmond firm, which skims these teams as much as possible.
The HoloLens in danger?
While the company touts Mesh and its own mixed reality headset, it's those divisions of the company that are suffering the most from the layoffs. Fans of VR and other similar technologies are familiar with the MRTK. This Mixed Reality Toolkit has been developed by Microsoft for several years now with the aim of facilitating the integration of said technologies by developers.
Microsoft Central revealed on Monday that the entire team in charge of MRTK had been fired. Microsoft's strategic choices are confusing. If Microsoft Mesh and the HoloLens are set to revolutionize the world of work in the years to come, why are the teams that are in charge of these projects the most affected? The company seems confident in these objectives, but this news does not bode well for the future of the technologies concerned.
Whether on the side of Microsoft or Meta, each passing day seems to be a new blow to metaverse and VR. But while the Redmond firm begins to take tweezers to avoid disaster, Mark Zuckerberg's group continues to go straight ahead by spending astronomical sums.