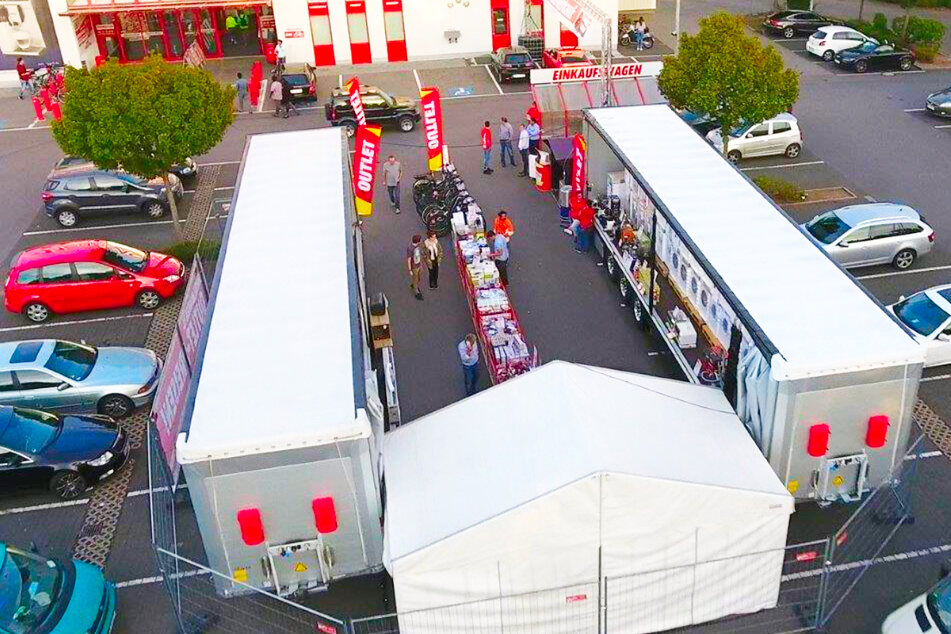 17,721
MediaMarkt will be selling technology directly from the truck on Saturday (6 August).
ADVERTISEMENT
Heppenheim Media Markt Heppenheim leaves on Saturday (6.8.) two big trucks roll up and sells hundreds of technology products directly from the truck bed!
Among the offers: Samsung TV for 820 instead of 1,299 euros, notebooks for 250 instead of 379 euros, Kenwood food processors for 222 instead of 620 euros and air conditioners for 330 instead of 669 euros.
We have all the details about the truck action.
Offers at MediaMarkt Heppenheim on Saturday (6.8.)

This is the sale of the year!
At 10 a.m. sharp, the loading areas of the MediaMarkt trucks open and sell hundreds of great bargains right in front of the entrance.
You can get televisions, smartphones, washing machines and much more far below the RRP.
Important: many devices are only available in small numbers. So you should hurry before your desired product is sold out.
And as already mentioned, the promotion ends on Saturday (6.8.)!
We show you seven strong offers.
DeLonghi air conditioner for 330 instead of 669 euros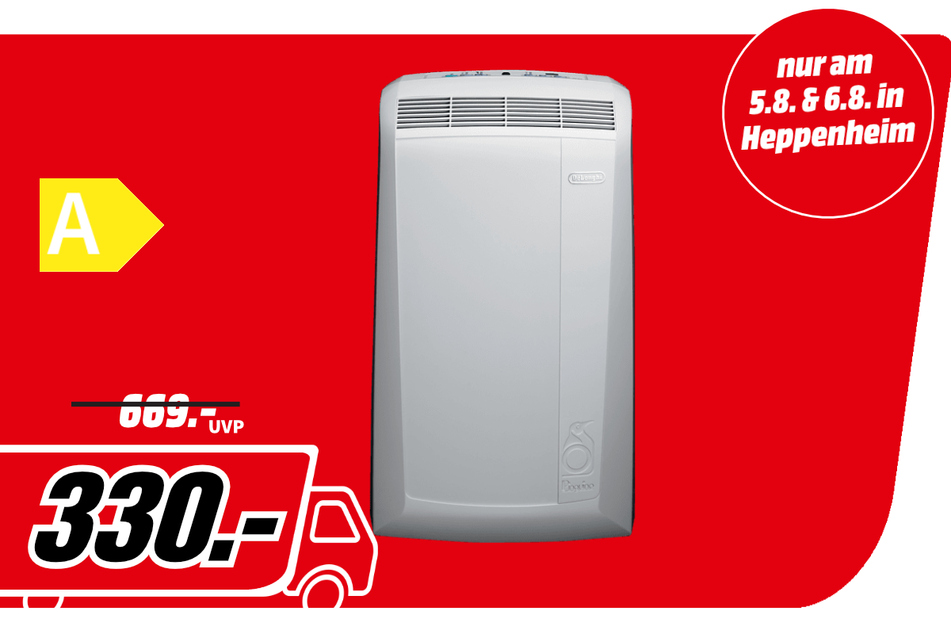 Are you sweating in the summer temperatures? Then there's the perfect solution for truck sales:
get this DeLonghi air conditioner Pinguino PAC N82 Eco and only pays 330 euros instead of 669.
The mobile air conditioner quickly cools down rooms with a size of up to 80 m³. Also ideal for the office or bedroom. So you can survive even hot summer nights right in the attic.
Of course, you can also conveniently control the device with the remote control from your bed.
65-inch Samsung QLED TV for 820 instead of 1,299 euros: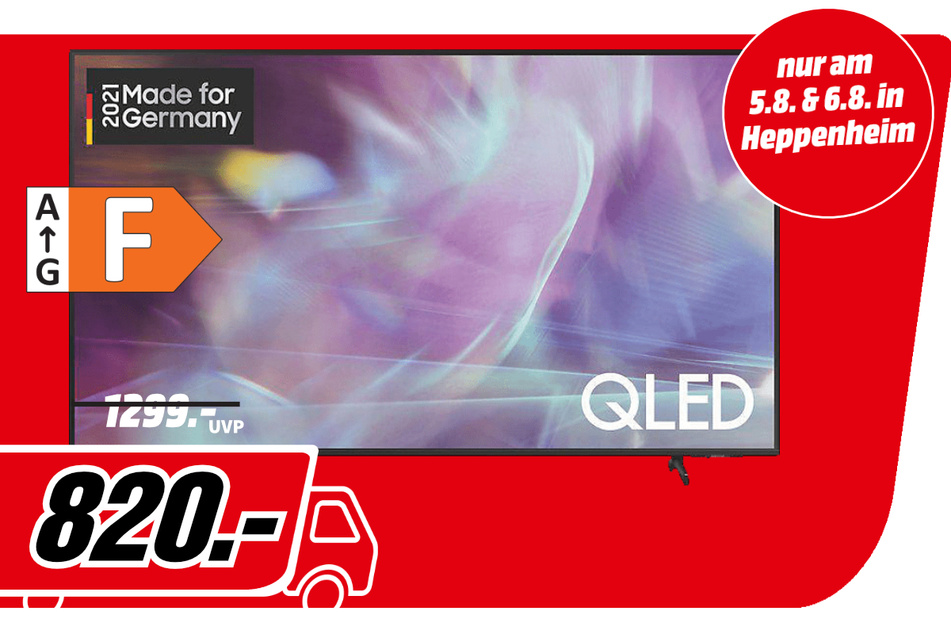 Instead of sweating, just leave all four alone and watch your favorite series.
That goes well with that Samsung TV GQ65Q60A. The QLED TV only costs 820 instead of 1,299 euros.
The QLED technology delivers a pure, stable and precise light colour, a richness of detail through higher contrasts and a peak brightness of up to 4,000 nits.
So you have really strong contrasts and a deeper black, with which you can recognize even the smallest details in the film.
The 65-inch television also optimizes the TV picture with the Quantum Processor 4K Lite, Mega Contrast and Supreme UHD Dimming. HLG and HDR10+ are supported.
Samsung soundbar for 195 instead of 239 euros: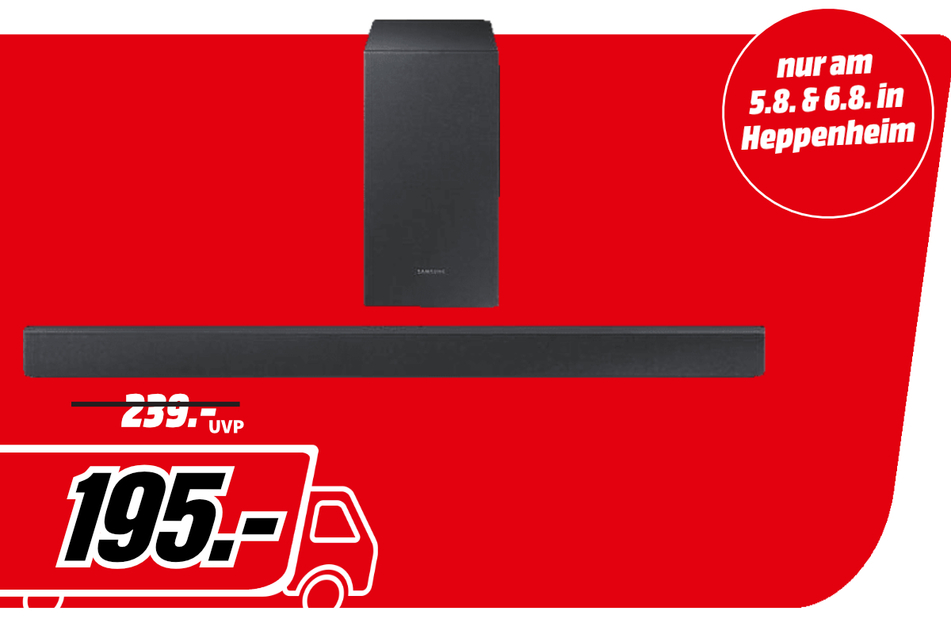 Matching the new television: the Samsung Soundbar HW-B440.
You can get the 2.1 soundbar (with subwoofer) for 195 instead of 239 euros.
You get that pure cinema feeling in your living room, because you get strong, clean sound and impressive bass that make every film even more exciting.
Or you use them for gaming. Thanks to the cross-talk cancellation technology, annoying noises can be minimized, allowing you to precisely hear the position of sounds during a gaming session.
You connect the devices via Bluetooth to televisions, computers, etc. and can also connect your smartphone.
Ultron speakers for 5 instead of 14.99 euros: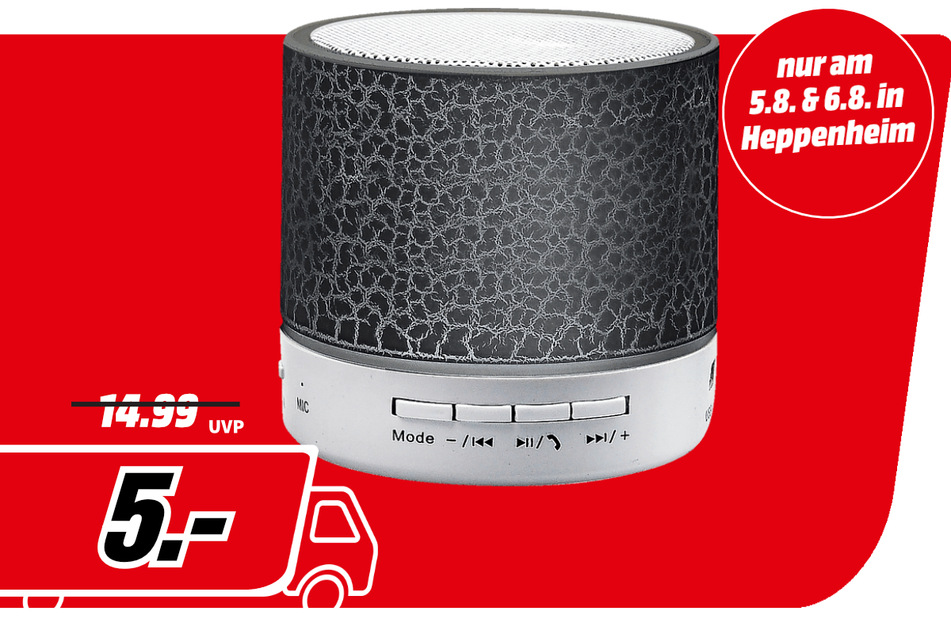 Speaking of ingenious sound: you can get that with the Ultron speakers Boomer Chaka.
You can take the compact Bluetooth speakers home with you when you sell them in trucks for only 5 euros.
Simply pair your tablet or smartphone via Bluetooth and you're already streaming your favorite playlist with great sound. Alternatively, you can also transfer your music via cable.
With a wireless connection, the device has a range of 10 meters. And then for up to 3.5 hours.
Perfect for listening to podcasts at the beach, relaxing on the balcony or having a small party with friends.
Huawei notebook for 390 instead of 649 euros: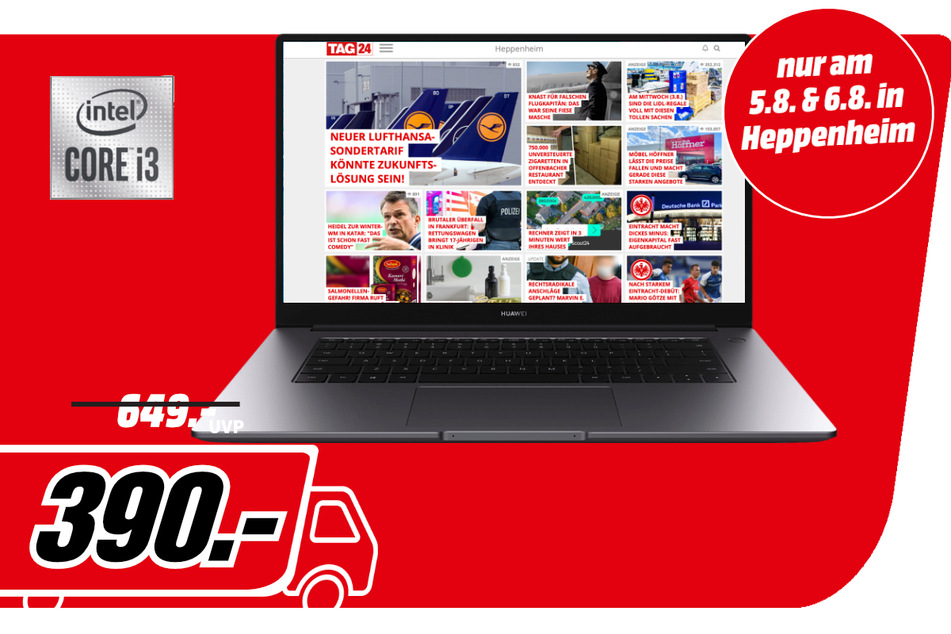 If you prefer to watch Netflix and Co. comfortably in bed, get that Matebook D 15.
The Huawei notebook is available for truck sales for only 390 instead of the usual 649 euros.
With the Intel Core i3-10110U processor, 8 GB RAM and an ultra-fast 256 GB SSD storage, it is also perfect for the home office.
With the Share Multi Screen function, you mirror the displays of your devices and thus exchange films, photos and documents via drag & drop.
It weighs only 1.53 kg and the 42 Wh Li-Pol battery lasts up to 8 hours. So you can also work in the park or on the balcony at the current temperatures.
Asus notebook for 250 instead of 379 euros: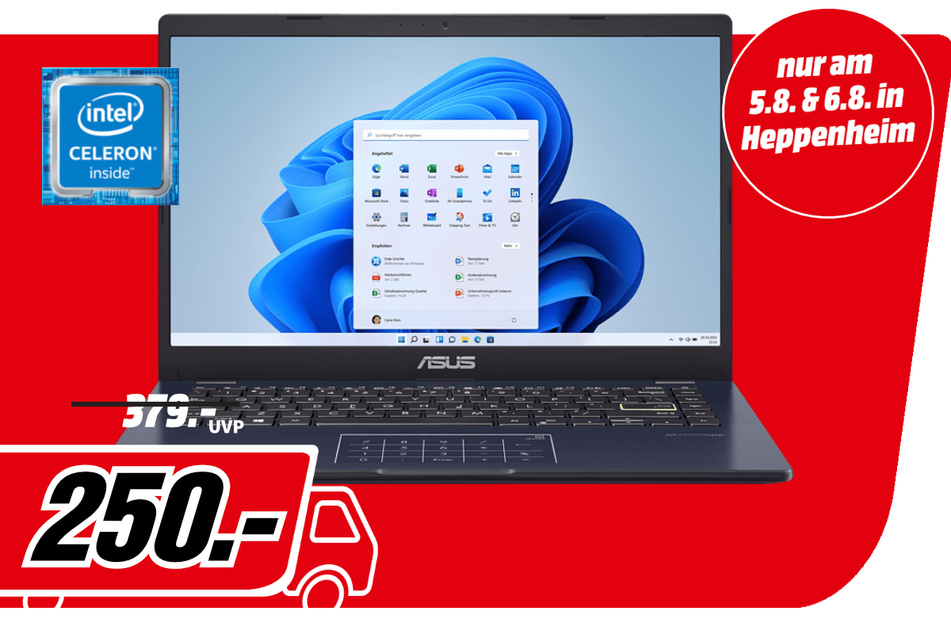 Optionally, you choose this Asus Vivo Book 14 (E410MA-EK368WS).
The 14-inch notebook actually costs 379 euros. But you can get it for only 250 euros when the truck is sold.
With a weight of only 1.3 kg, it is the ideal companion. No matter whether you use the device to surf, work or just stream. In addition, it is particularly robust and the 42 Wh Li-Ion battery lasts a really long time.
The NanoEdge display can be opened up to 180 degrees, so you can also easily show presentations with the Vivobook.
An Intel Celeron processor, 4 GB RAM and a 128 GB SSD memory are installed.
Kenwood food processor for 222 instead of 620 euros: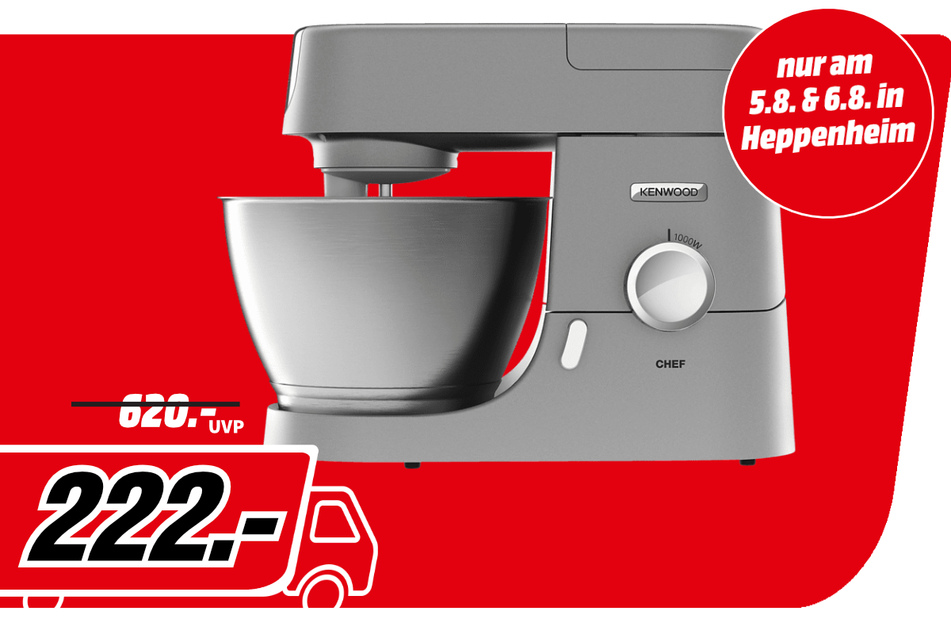 For the kitchen you get with the Kenwood Boss KVC3150S a true all-rounder.
And that for only 222 instead of 620 euros! You save 64 percent with the campaign and also get a lot of accessories.
With the powerful 1,000 watt motor, you can whip cream or knead heavy dough with ease.
Three connections allow you to use the food processor with the additional accessories for juicing, chopping or grinding.
With the right attachments, it is possible to make pasta yourself, for example.
But beware: The offers are only valid until Saturday (6.8.), only while stocks last and only for truck sales Media Markt Heppenheim.
Click here for the truck sale: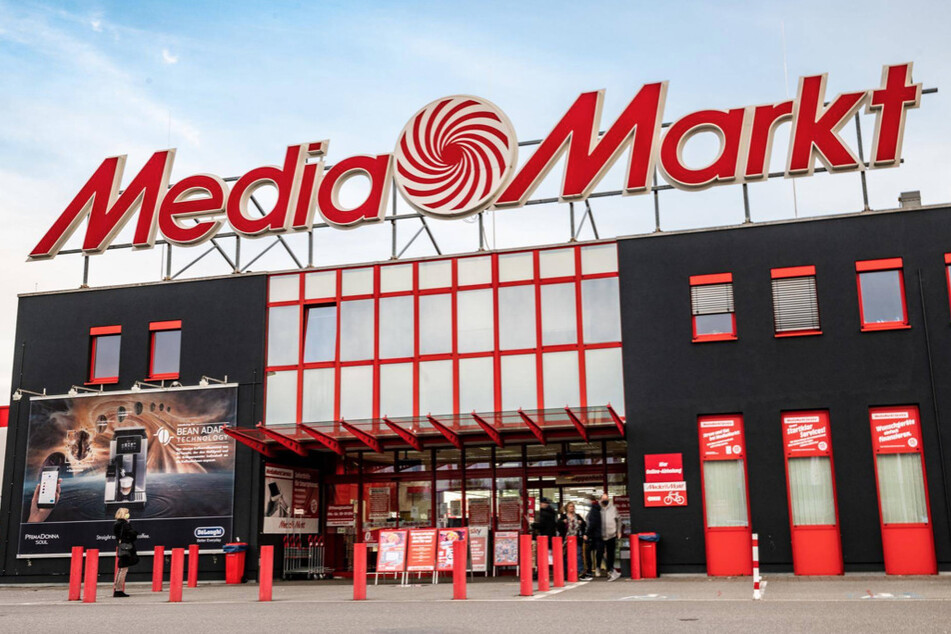 Media Markt Heppenheim
Tiergartenstrasse 7
64646 Heppenheim
Opening hours:
Mon – Sat: 10 a.m. to 7 p.m
Cover photo: MediaMarkt