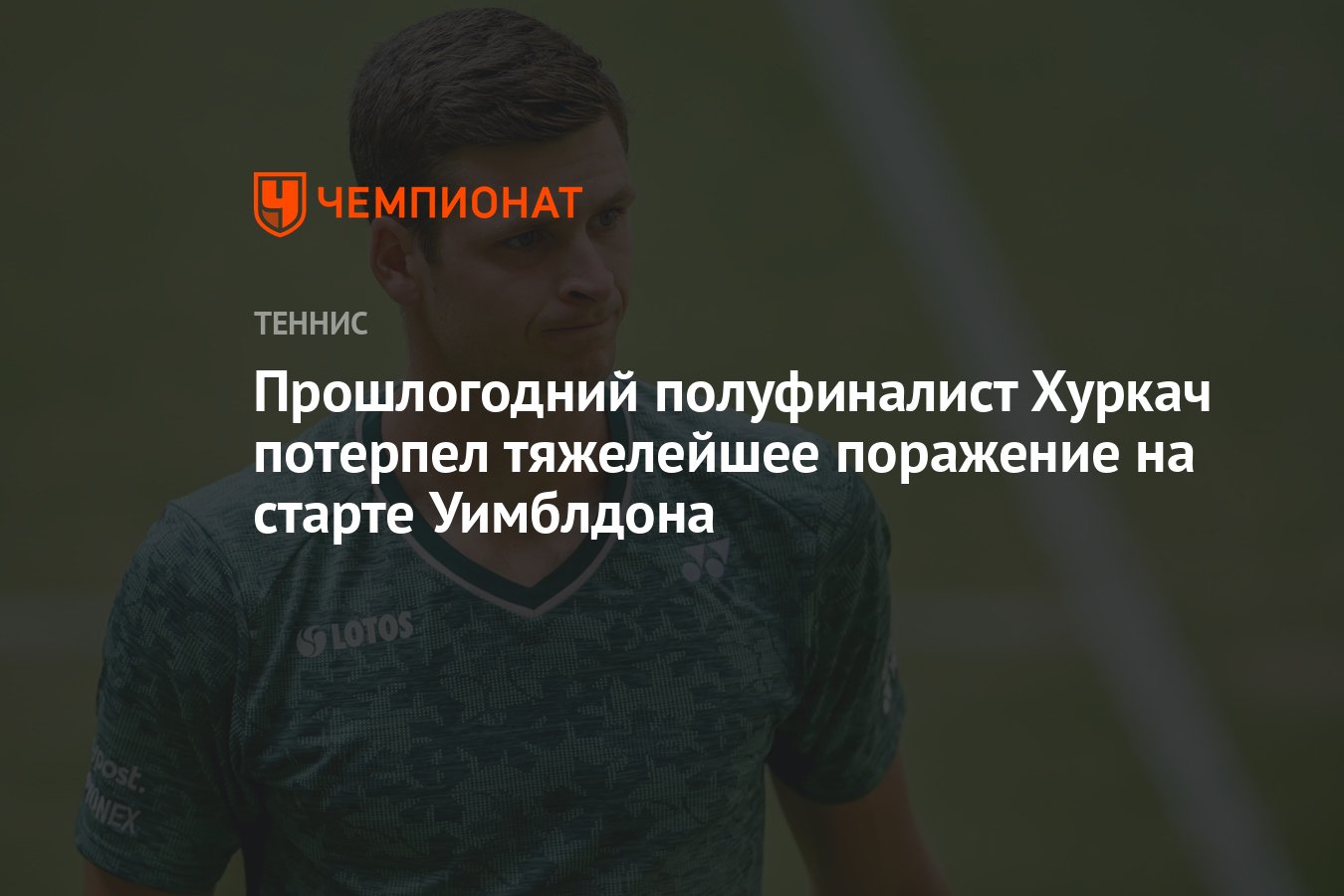 Last year's semi-finalist Hurkach suffered a heavy defeat at the start of Wimbledon
10th racket of the world, Polish tennis player Hubert Hurkacz unexpectedly failed to break into the second round of Wimbledon 2022.
At the start of the competition, last year's semi-finalist Hurkach (7) bounced back from 0:2 in sets in the match with the Spaniard Alejandro Davidovich-Fokin, however, in the tie-break of the fifth installment, he missed the victory. The meeting ended with a score of 7:6 (7:4), 6:4, 5:7, 2:6, 7:6 (8:10) in favor of the Spaniard.
Note that in the third set, Davidovich-Fokin had a triple match point, he led with a score of 5:3 (40-0) on his serve, but it was at that moment that the Spaniard made a mistake on the tweener, which became a turning point in the game. Hurkach brought the score in the third installment first to 5:5, and after a break due to rain, he won the set (7:5).