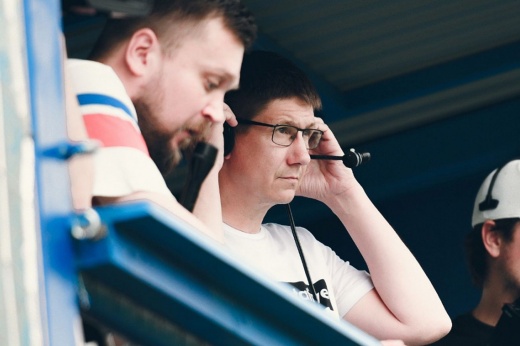 Larin – about the case for fraud: I don't want to complain. I'm looking for reasons in myself – I'm to blame
Former director of the Chertanovo Academy Nikolai Larin stated that he did not blame anyone in his own criminal case.
"Now I don't want to complain that due to incorrect standards, insufficient subsidies per student, I had to increase lists and receive additional funding for the academy. I look for reasons primarily in myself. For what happened to me during these two years, that the investigation was going on, I understand that I myself am to blame. There is absolutely no one to blame. I understand that I was wrong, somewhere frivolous: I knew that we were doing a good and useful thing, so I thought that it was possible to turn a blind eye to some things. It was my dream to make the best state academy, so now I am responsible for this.
At the same time, I would very much like people from various sports departments to pay attention: all the standards, the entire system for preparing the reserve is already outdated – it needs to be revised. It interferes with quality and efficient work. I am very glad that in Chertanovo, after me, these lists of students were removed. The same money is allocated, but according to different standards. I am glad that my situation at least benefited the next leaders and pupils, "Valentina Sivkovich, correspondent of the Championship, reports Larin's words.
"I thought you could close your eyes to some things." Full text of Larin's last word in court