Kafanov named Russian goalkeepers who are in line with the current trends of the 2022 World Cup
Goalkeeping coach of the Russian national team and Rostov Vitaly Kafanov spoke about the tendencies of goalkeepers that appear at the World Cup in Qatar.
"First of all, now most of all they look at how the goalkeeper plays with his feet, how he starts the attack. If you pay attention to the Dutch team, they have a new name – Andris Noppert. This is a former gymnast. Andris is tall, plays well with his feet, he is reliable. It is clear that in the first place the goalkeeper must protect the goal, but other things being equal, the advantage is given to the goalkeeper who starts the attack better as a field player.
Many teams try to start attacks through the goalkeeper so that the field player rises as high as possible. Despite the fact that almost all teams put pressure. And here a lot depends on how the team gets out of the pressure. The goalkeeper becomes an additional field player who creates a numerical advantage when creating an attack.
In Russia, this trend is also emerging. Our goalkeeping school tries to keep up with the development of the modern goalkeeper. Igor Akinfeev, Matvey Safonov, the goalkeepers of Spartak, Rostov preach this style of play, because their coaches have such a philosophy of the game, "Metaratings quotes Kafanov.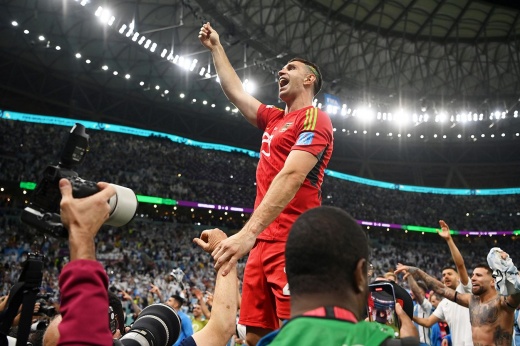 Messi is no longer in charge. A goalkeeper from a poor family is the national hero of Argentina!