"Jones is a good fighter, but Khabib is on a different level." Abdelaziz compares UFC stars
Ali Abdelazizmanager of former UFC Lightweight Champion Khabiba Nurmagomedova compared the Russian with the former champion of the light heavyweight division John Jones.
"A good fighter should be one inside the cage and outside of it. Khabib has never had a close fight. If you look at Jones, his last three fights were very close. Khabib has always dominated, he is undefeated. Khabib is better than Jones in many ways. Plus, he's better outside of the cage.
Khabib never had any problems with USADA, nothing like that. Of course, Jon Jones is a wonderful fighter, but he cannot be compared with Khabib. He is a great fighter, but Khabib is just on another level. Most people love Khabib.
I don't think Jones is a bad person, it's just that throughout his career he didn't have the right approach, the right people to take care of him and teach him to tell the bad from the good. If they gave me what Jones had at the age of 21, I would probably walk down the street naked, "Middle Easy quotes Abdelaziz.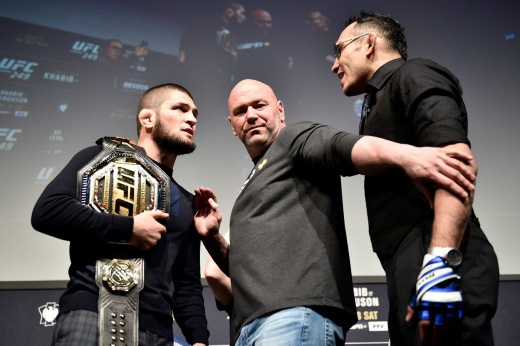 "I can make them fight." Is the Ferguson vs Khabib miracle real?