On September 12, 2023, the first fall presentation of the Apple Event took place. All new products are discussed later in the article.
Apple Watch 9
The company started with videos in which the Apple Watch helped people timely identify various heart-related ailments, thereby literally gaining a "second birthday." Tim Cook said that only two products will be shown – Apple Watch and iPhone.
Apple Watch 9 received a new S9 chip. The watch interface will work faster and smoother. On board is a new 4-core neural engine that performs machine learning tasks 2 times faster. Battery life up to 18 hours.
With the new chip, requests to Siri will be processed faster and more securely on the device. For example, you can start training without accessing Apple servers in the background. The dictation mechanism is 25% more accurate than on the previous generation of watches.
Siri can now interact with the Health app. You can ask "How much sleep did I sleep? What was your heart rate during the walk?" Or you can ask to be reminded to take your pills.
New languages ​​will be added. Surrounding accessories such as exercise equipment or payment terminals are better identified. Thanks to watchOS 10, watches now have the function NameDropwith which you can exchange contact information by touch.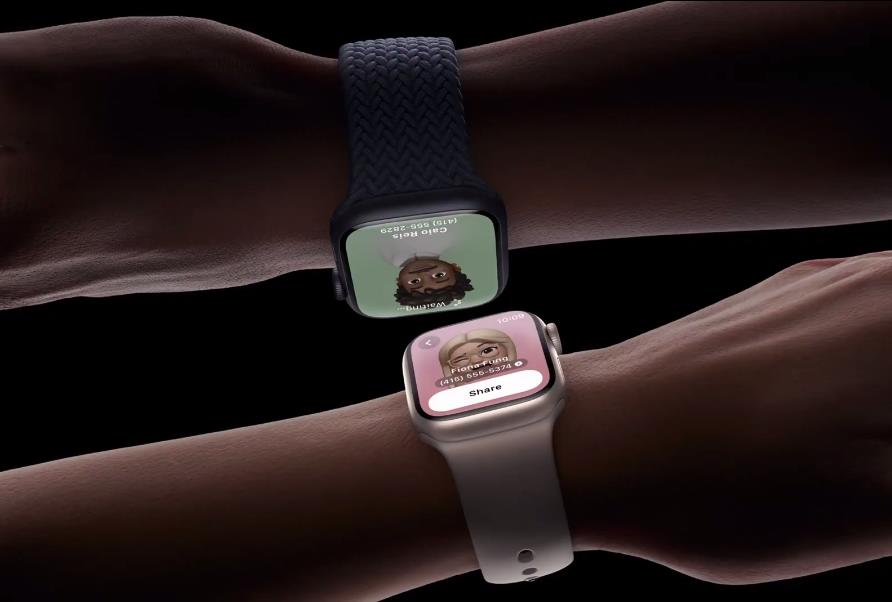 The watch received a U2 chip – it will allow you to find your iPhone faster and more accurately, including indoors. The watch will display the direction and distance to the smartphone. And the closer you get, the stronger the tactile feedback will be. And when you bring the watch to HomePod, content to play will appear in suggestions.
The brightness of the new display is doubled – 2000 nits, and the minimum brightness is only 1 nit. Added a new gesture – double tap to control the clock. For example, you can answer and end a call, it also works with a timer, music control or alarm clock. You can also scroll through widgets.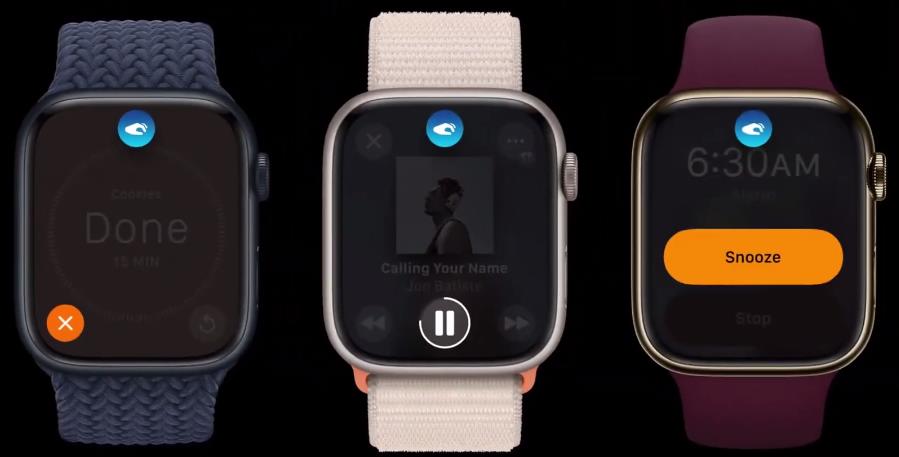 This was made possible thanks to the S9 chip in tandem with an accelerometer, gyroscope and optical sensor, as well as machine learning.
The aluminum version is available in 5 colors: pink, shining star, silver, midnight black and product red. And the rest of the case will have 3 colors: gold, silver and graphite.
Of course, time was also devoted to the environment. They promised to become "green-green" by 2030. The straps will be made from environmentally friendly materials, such as textile Pine wooven. There will also be 4 straps in collaboration with Armes. New straps from Nike will appear.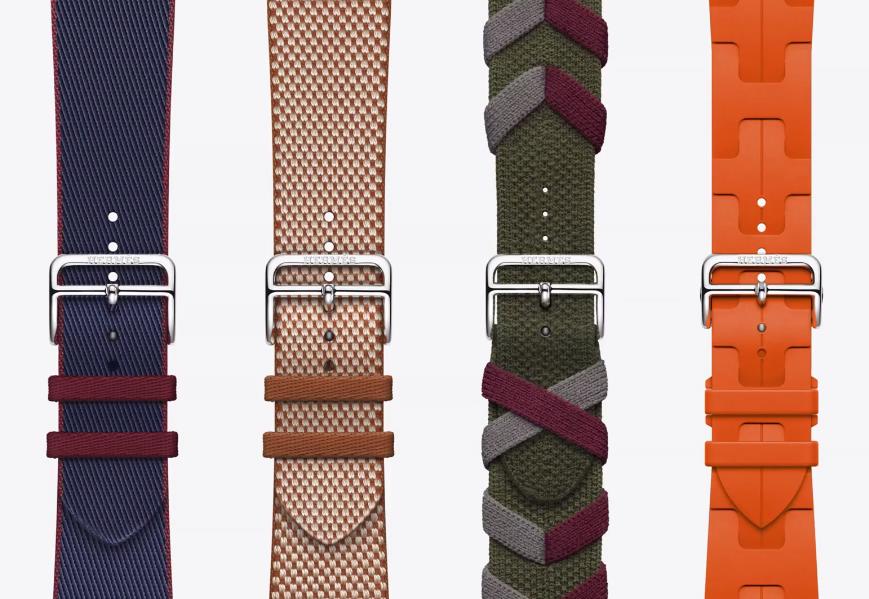 Prices for Series 9 start at $400:
$399 for Apple Watch 9 with GPS.
$499 for Apple Watch 9 with GPS + cellular module.
Apple Watch Ultra 2
There's a new S9 chip on board, a double-tap gesture like the Series 9, and a U2 chip. The display brightness is increased to 3000 nits, you can read even in the sun.
A new Modula Ultra watch face has been developed with more information. Night mode will be activated automatically thanks to the light sensor.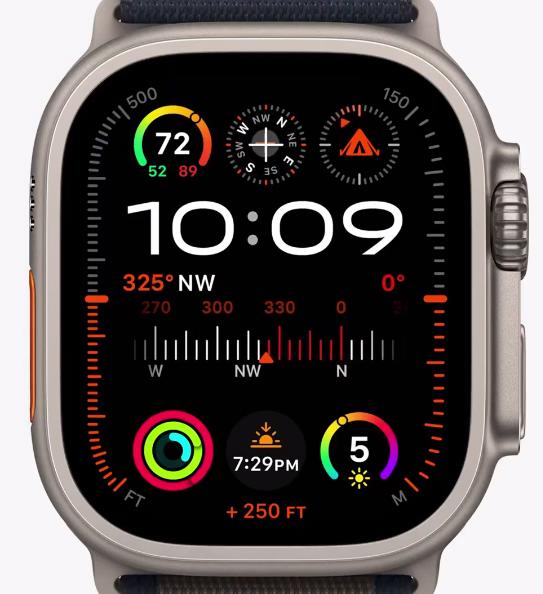 Cyclists will be able to connect Bluetooth accessories to measure cadence, speed and power. You can also track your dives on your iPhone using the Fitness app.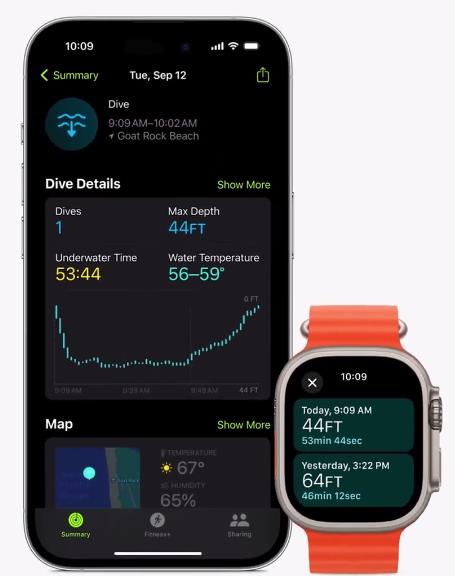 Battery life up to 36 hours in normal mode and up to 72 hours in energy saving mode. The housing is environmentally friendly. Branded straps will receive new colors.
An Apple Watch SE with an eco-friendly strap will be available for $250 with GPS or $300 with a cellular module.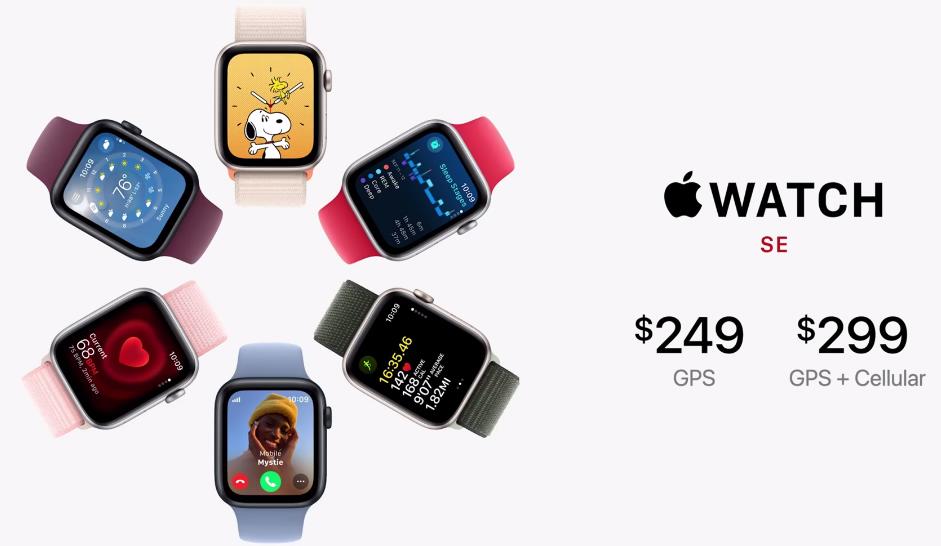 Apple Watch Ultra 2 starts at $800 (with GPS and cellular module). Pre-orders start on September 12, sales start on September 22.
iPhone 15 and iPhone 15 Plus
The new product received a "dynamic island", as in the pro versions with all the software features. The Super Retina HDR display has become brighter, at a peak of 1600 nits for viewing HDR content, in the sun the peak brightness has been increased to 2000 nits.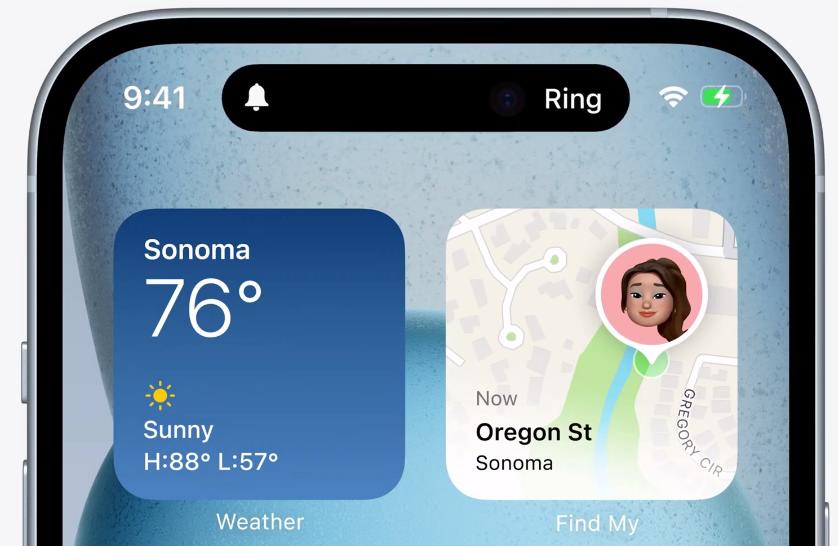 Two screen sizes: 6.1″ and 6.7″ (in the iPhone 15 Plus model). The aluminum frame has a smooth, rounded shape. Available in 5 colors: pink, yellow, green, blue and black.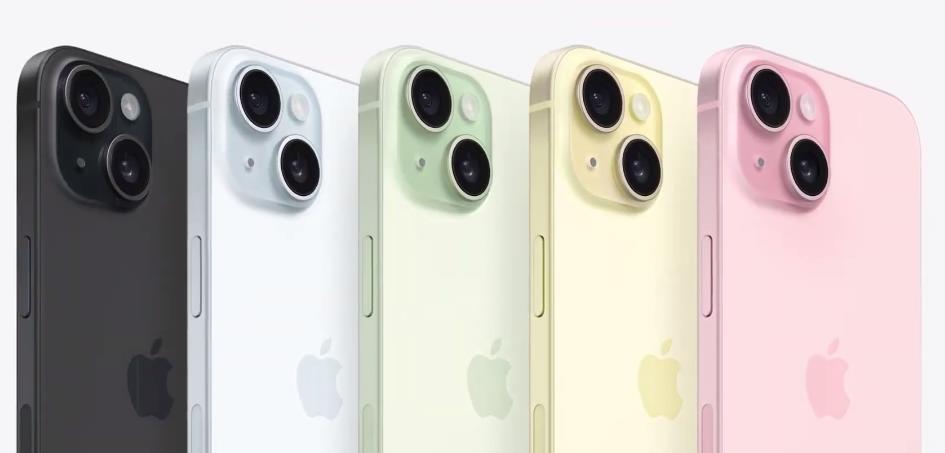 The smartphone is polished with nanocrystalline particles, the front panel is still protected by Ceramic Shield. Waterproof standard IP68, maximum immersion depth up to 6 meters for up to 30 minutes. The iron is designed with the environment in mind.
Improved cameras. 48 MP main module, focal length 26 mm, aperture ratio 1.6. To better capture light, the pixels are combined into larger ones, resulting in a 24 megapixel image with less noise. Thanks to more pixels, you can get 2X optical zoom on 12 MP photos. The 2x optical zoom can also be used when recording video, smoothly zooming in on the image without loss of quality.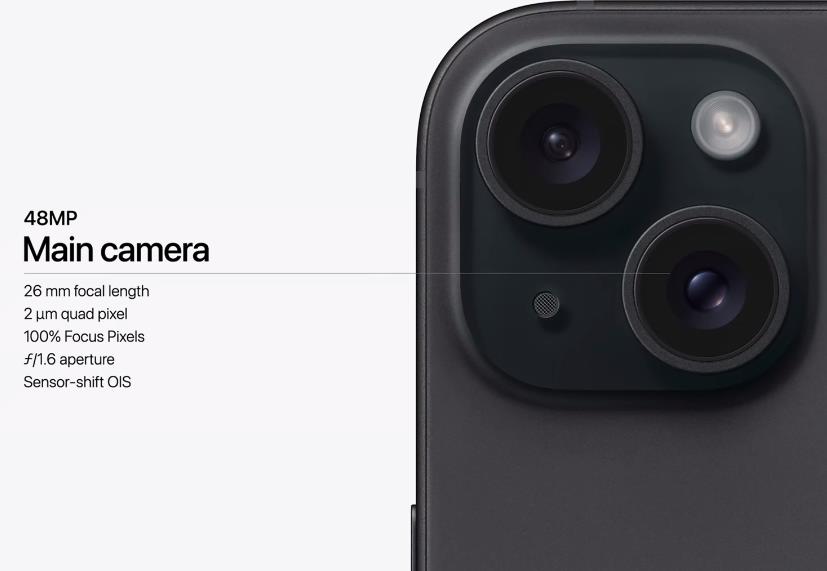 Cinematic mode will now record video in 4K. Portrait shots will become more saturated, algorithms allow you to get zero shutter lag. The depth map is now built taking into account animal recognition; there will be more portrait photos. You can switch focus even after receiving photos in the gallery.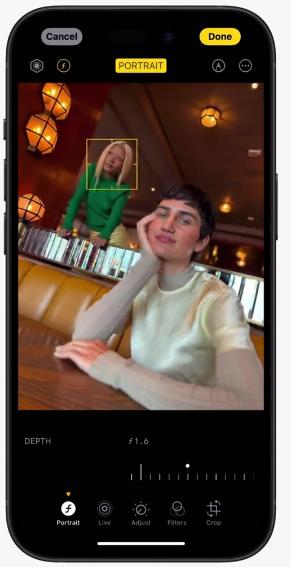 The Apple A16 Bionic chip, which has proven itself well in the iPhone 14 Pro, is responsible for performance. 16-core neural engine, 5-core graphics, 6-core processor with 2 high-performance and 4 energy-efficient cores.
Battery capacity has been increased. Of the wireless modules, a U2 chip was added for broadband communications, as in the new Apple Watch. This will make it easier to find geotags and other iPhones, such as your friends, who have shared their location.
A new machine learning model is used to denoise phone calls. In places where there is no mobile phone service, the Emergency SOS feature will now work in Spain and Switzerland. The feature will be added in the USA road assistant via satellite connection. If you get stopped on the road, you can select in the app what happened to you, and the information will be sent via satellite to roadside assistance. Free access to satellite services will be provided for 2 years after purchasing the device.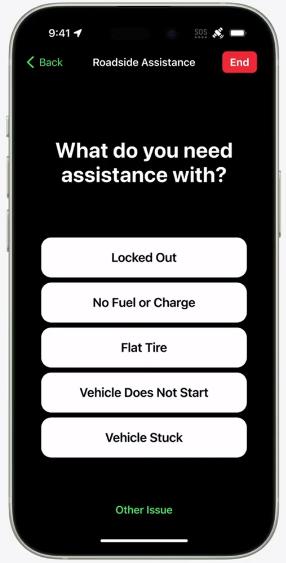 Apple has integrated a USB-C connector instead of Lightning for charging and data transfer. It has also been added to the 2nd generation AirPodsPro; the headphones can now be charged via cable directly from the iPhone. USB-C has also been added to wired EarPods.
Apple has gotten rid of branded leather cases; environmentally friendly silicone and transparent cases remain on sale.
Prices start at $800 for the iPhone 15 and $900 for the iPhone 15 Plus.
iPhone 15 Pro and iPhone 15 Pro Max
The professional line of iPhone received a frame made of titanium, it is strong and durable, but at the same time lighter. The frames around the display have become thinner. Despite this, the display diagonals remained the same – 6.1 inches for the regular version and 6.7 inches for the Pro Max.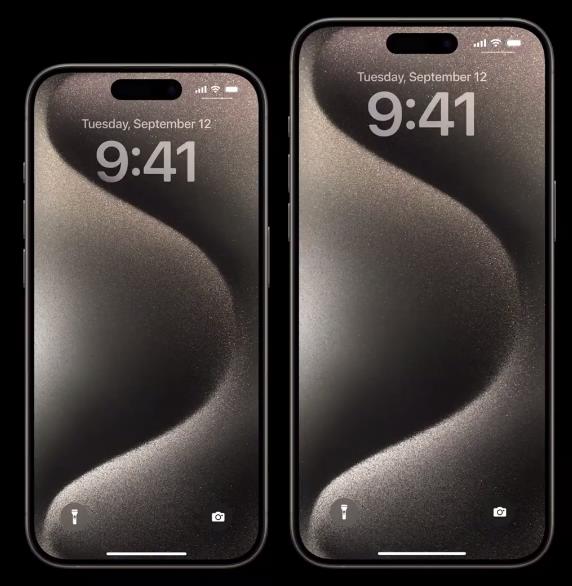 Apple has developed a special metal processing technology where titanium is combined with aluminum, which will be located on the inside of the case, which improves heat dissipation. Available in 4 titanium colors: black, white, blue and natural. The new frame allows you to remove the rear glass, which improves the maintainability of the device.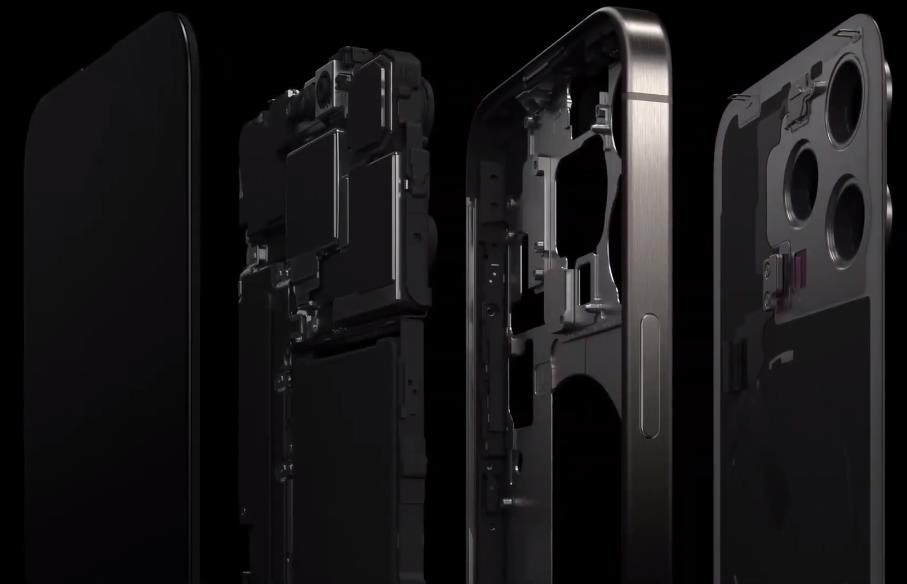 Instead of the silent mode switch lever, it is now used functional action button. By pressing and holding the button, silent mode with tactile feedback is activated. A customizable single press can launch the voice recorder, camera, command app or Live Speech feature.
iOS 17 brings Sleep mode to all iPhones. A smartphone while charging will display useful information, such as widgets.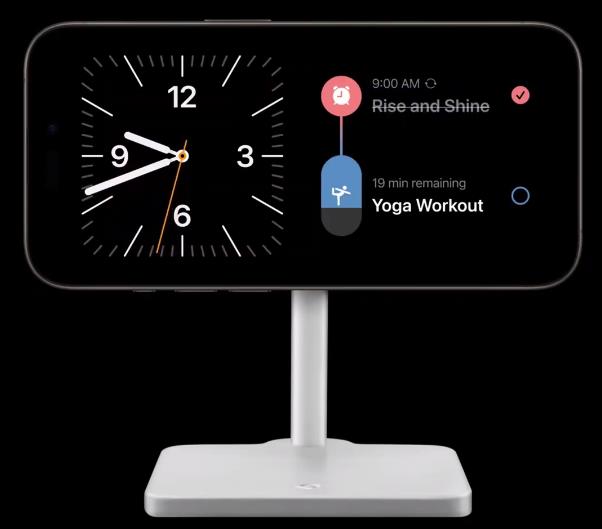 The new Apple A17 Pro chip is responsible for performance. It is made using a 3mm technical process. This is the first chip in the industry, 19 billion transistors. The six-core processor has 2 high-performance cores, which are 10% faster, and 4 efficiency cores. The 16-core engine has become twice as fast. Additional engines have been added: for encoding and decoding ProRes, working with display functions (high frame rate and Always on Display) and a decoder for the AVI1 compression standard. The new product has a new USB-C 3.0 controller, the speed is increased 3 times to 10 Gbps.
A new 6-core graphics processor has been integrated, increasing performance and energy efficiency, improving application performance and rendering. In general, a 20% increase in productivity is provided.
Added support for Ray tracing. Graphics performance with ray tracing enabled remains at 30 frames, which is 4 times faster than the previous generation chip.
iPhone 15 Pro has become the best mobile gaming platform. The Division game has been announced, optimized for the new firmware. The game will be released in 2024, including on Mac.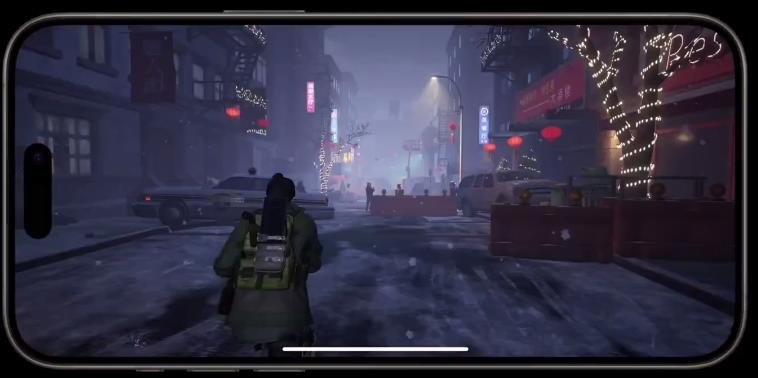 By cameras. The main module uses 7 lenses. the resolution remains the same 48 megapixels, but the sensor size has been increased. Now you can shoot in HEIC format at 48 megapixels.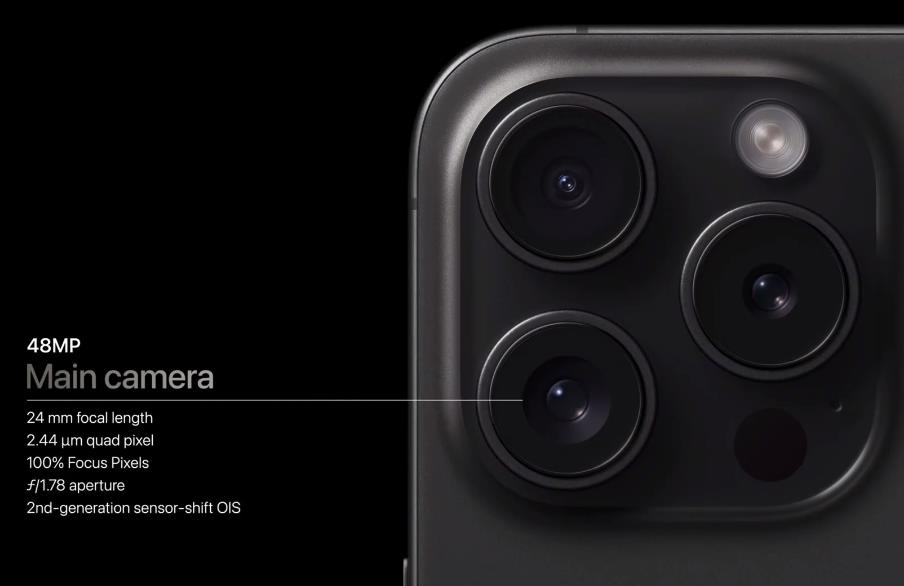 Improved night photography at 12 MP. Photos in 48 megapixel resolution can be taken at 24, 28 and 35 mm focal lengths. Night photography is doubled thanks to the Photonics Engine. Night portrait photos have also been improved.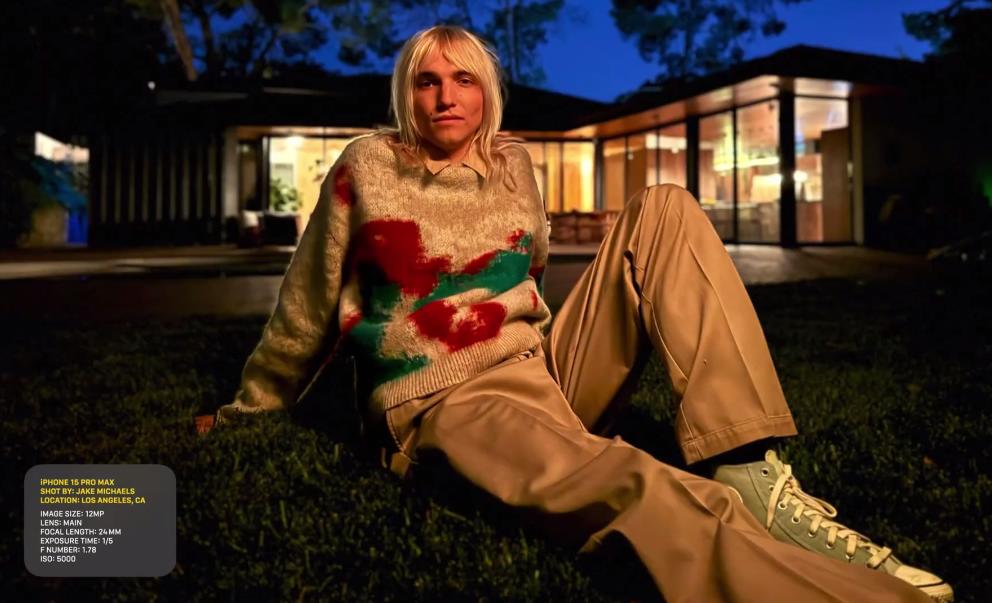 The iPhone 15 Pro has 3x optical zoom and the 15 Pro Max has 5x optical zoom with a 120mm focal length at 12MP. This was made possible thanks to a newly developed periscope design. In this case, the matrix shift works for optical image stabilization.
The capabilities of the 12 MP ultra-wide camera with macro function have been improved. The iPhone 15 Pro Max offers a huge number of focal lengths.
Instead of the Lightning interface, USB-C 3.0 is integrated with data transfer speeds of up to 10 Gbps. Now you can take photos and simultaneously send 48 MP ProRAW images directly to your Mac via cable. ProRes video can be recorded to an external drive in 4K 60 frames.
Video logging has been added, and it is the first smartphone in the world to be ACES-approved, a global standard for sharing digital image files and managing color workflows.
iPhone 15 Pro can shoot Spatial video. This video is in 3D format for viewing on Apple Vision Pro mixed reality glasses.
iPhone 15 Pro 128 GB price starts at $999.
iPhone 15 Pro Max 256 GB from $1,199.
Pre-order September 15, sales start September 22.
Other news
iCloud+ will add 6 and 12 terabytes of memory. The photo below shows the entire current iPhone line with prices. The budget model was the SE starting at $430. iPhone 13 and 14 remain on sale.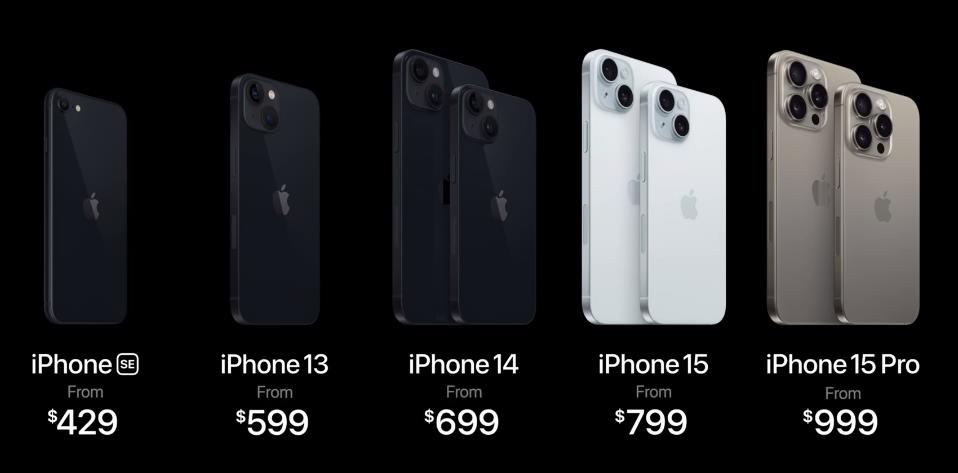 Lightning to USB-C rag adapter for $29.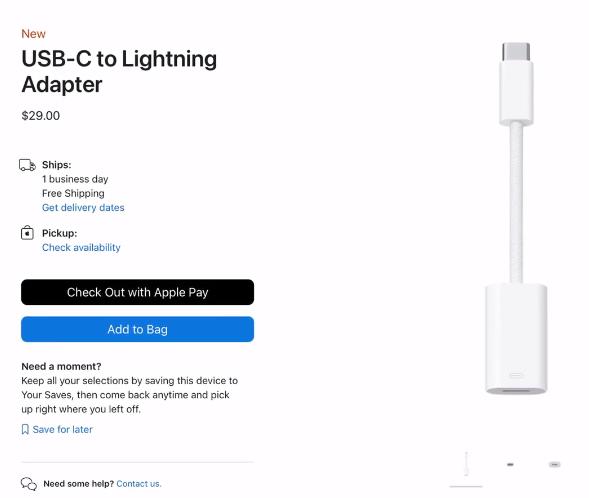 What products did you like and what are you planning to buy, write in the comments.
---
According to @ProTech.
Subscribe to our Telegram, VK.