iOS 17 has been released, but few are happy about it.
The release of iOS 17 did not lead to a massive update of Russian iPhones. About a year ago, iOS 16 firmware was installed by a much larger number of iPhone owners in Russia than iOS 17. There are objective reasons for this, and we have collected them in one place.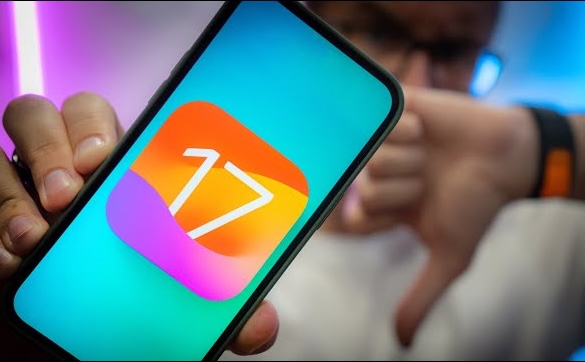 Apple has stopped surprising with its new annual September firmware releases. For many years in a row, every September Apple releases new global versions of iPhone firmware for its devices.
Judging by the comments on Russian social networks, the release of iOS 17 looks more like a fiasco.
This is what many Russians expected from iOS 17, but did not receive
The end of the App Store monopoly did not happen. Many expected Apple to allow third-party app stores in iOS 17, but this did not happen. This was especially anticipated in Russia, where the applications of many large banks were removed from the App Store due to sanctions. The expectations were not based on nothing. The European Union is actively promoting a bill requiring the presence of alternative application stores on smartphones sold in Europe. There is no such law yet, but its idea is being actively discussed. For example, the introduction in the European Union of a law requiring USB Type-C charging in smartphones from the end of 2024 forced Apple to install exactly this type of charging in the new iPhone 15 series. Many are waiting for the European Union to officially adopt a law on alternative app stores in smartphones. Then iPhones from the European Union will be imported to Russia through "parallel import".
Old iOS interface design. For many years, Apple has not updated the icon design and layout in iOS. This surprises many. Apple is considered a company that knows a lot about the aesthetics and ergonomics of devices. The user interface in any firmware, be it an iPad, MacBook or iPhone, greatly affects the aesthetic perception of the device as a whole. Hardly from Apple
Voice recording of incoming phone call. This function has been asking itself for a long time. But Apple did not implement it in iOS 17 either. Why listen to the opinions of iPhone owners? After all, Apple knows better what their users need!
Apple Pay contactless payment does not work in Russia. You quickly get used to good things, and therefore, no longer having contactless payments on iPhones, Russian users are forced to stick payment stickers. Some Russian banks are trying to issue a payment sticker for iPhone that only works with its bank. There is an MTS Pay solution that allows you to connect several banks to one sticker at once. But among them there are not many popular banks in Russia, for example, Sberbank.
NFC Access for Developers. Apple Pay uses the NFC interface. But it only works with Apple Pay and third-party developers do not have full access to all NFC functionality.
Where's the innovation in iOS 17?? Many watched the September presentation of Apple 2023 with rather sour faces. Apple did not bring strong innovations to the iPhone 15. The summer developer conference WWDC 2023, at which the capabilities of iOS 17 firmware were announced, also did not impress many.
Many of our readers believe that the iOS 17 firmware is more like some kind of "after the point" update. That is, according to many, the functionality of iOS 17 could be released under the firmware number iOS 16.7 or iOS 16.8. The iOS 17 firmware is not very suitable for a global update.
iOS 17 boasts a bunch of small improvements that are useful and pleasant. But they didn't bring any real big innovations to iOS 17.
See also: