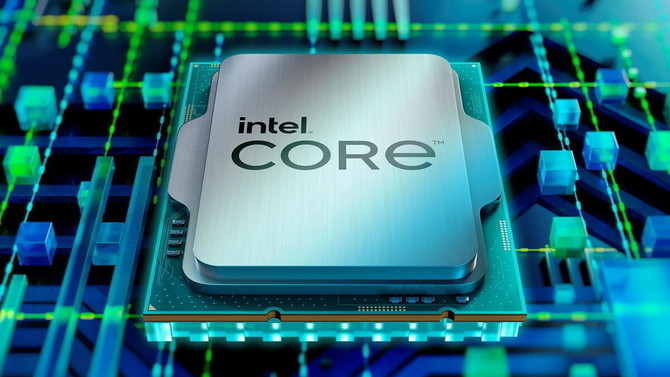 In about two months, the latest Intel processors, belonging to the 13th generation Core, codenamed Raptor Lake will be available for sale. The new flagship – Intel Core i9-13900K – will offer 24 cores with 32 threads support this time. Previous tests have shown a noticeable increase in multithreaded performance. The latest results, including from the Cinebencha R23 confirm that the increase in performance can be really big. Although at the expense of energy consumption …
New performance tests for the Intel Core i9-13900K processor have appeared in GeekBench and Cinebench R23. They show very high results, especially multi-threaded performance.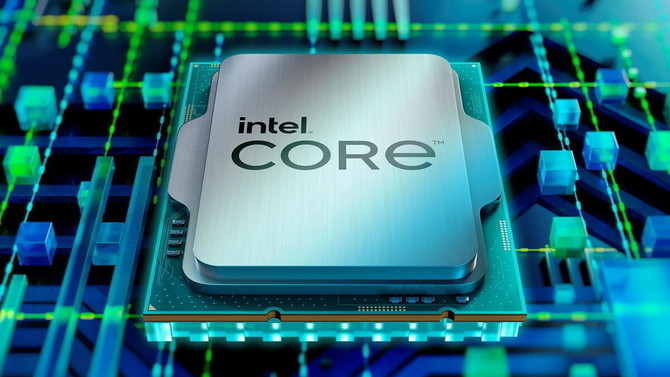 Intel Core i9-13900K tested this time in games. Compared to the Core i9-12900KF, we have higher efficiency and power consumption
New performance tests for the Intel Core i9-13900K processor have appeared on the network. In the case of GeekBench, they were performed on the ASRock Z690 Taichi motherboard along with 32 GB of RAM. According to the benchmark report, the base clock of the processor is 3 GHz, while in Turbo Boost mode it was even 5.8 GHz. We do not know, however, whether the aforementioned clock applies to the default settings, or whether the processor was operating after OC. Either way, this is another measurement to confirm that the upcoming Raptor Lake chip will be able to run at very high clock speeds. In the single-thread test he obtained 2314 points, while in the multi-thread test – as much as 26,464 points.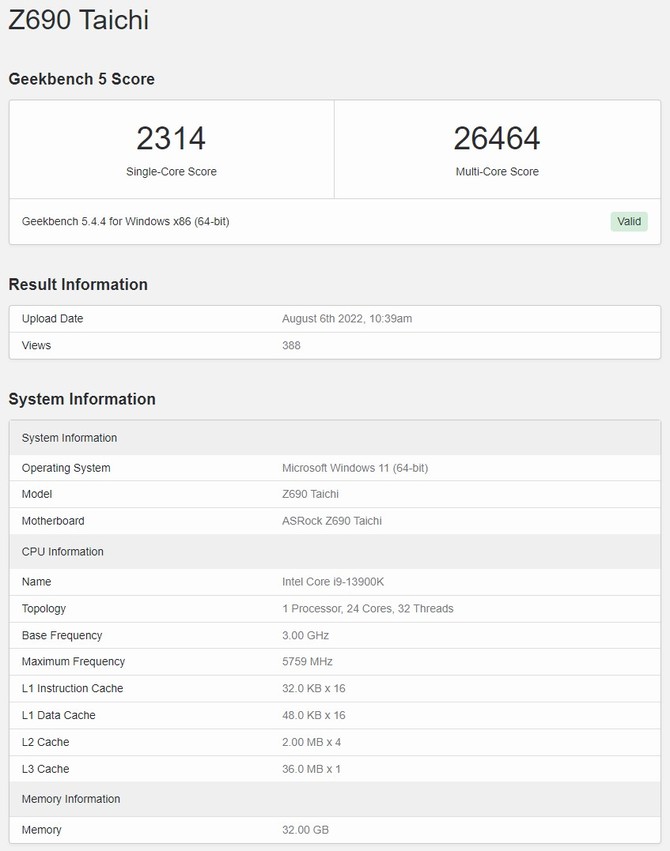 Intel Core i9-13900 scalped. The size of the Raptor Lake system is larger than Alder Lake but smaller than Rocket Lake
Interesting tests also appeared via Cinebench R23. The first test, with the power limit set to the default settings, showed a multithreaded result of 35,693 points (average power consumption is 253 W). However, in the second test, where the power limit was set to 345 W, the Intel Core i9-13900K processor already scored 40,616 points. The sensational result, about 46% higher than the Intel Core i9-12900KS (~ 27796 points), however, was paid for by an equally high energy consumption, reaching the mentioned 345 W. Comparing both Intel Core i9-13900K tests, we can see a performance increase of 14% (from 35693 to 40,616 points) at the cost of an increase in energy demand by 36% (from about 253 W to 345 W).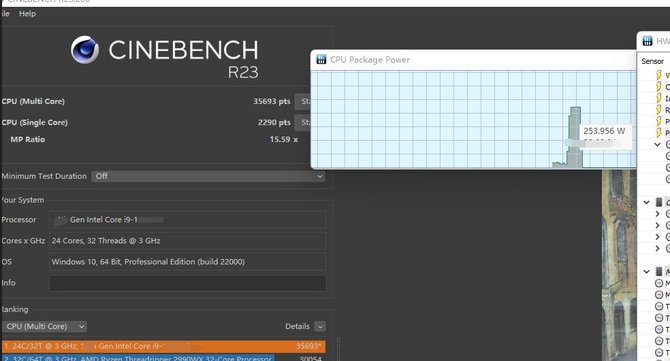 Source: VideoCardz, WCCFTech
.