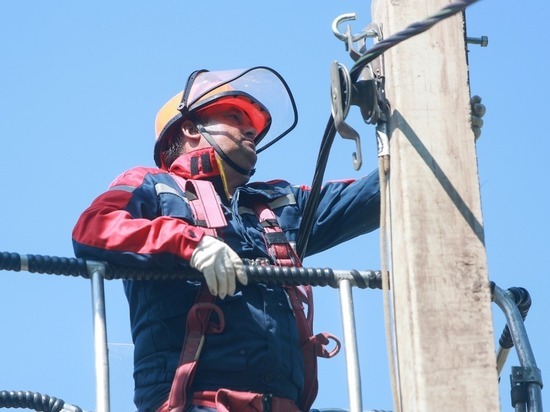 Specialists of the branch of PJSC Rosseti Center – Yarenergo carry out work under the program in all districts of the Yaroslavl region. In the Yaroslavl municipal district, the modernization of electrical networks will take place in such settlements as the residential complex "Ekogorod", "Tolgobol", "Le-Ville", "New Gardens", the villages of Vasilyevskoye, Kurba, Laptevo, the villages of Krasnye Tkachi, Karabikha, the villages of Malye Zharki , Rakino, Selifontovo, Senchugovo, Sopelki, Yuryatino, Yamino, SNT Ozdorovitel, etc.
In 2022, the power grid infrastructure has already been updated in 82 settlements. More than 58 kilometers of 0.4-10 kV lines have been modernized, reconstruction has been carried out and modern equipment has been installed at several transformer substations.
"All the efforts of power engineers are aimed at achieving the priority goal: ensuring a high level of quality and reliability of power supply to consumers in the Yaroslavl region. The activities of the program are going in accordance with the approved schedules and are being carried out just in time," he said. about. Deputy General Director – Director of the branch of PJSC Rosseti Center – "Yarenergo" Dmitry Litvinenko.