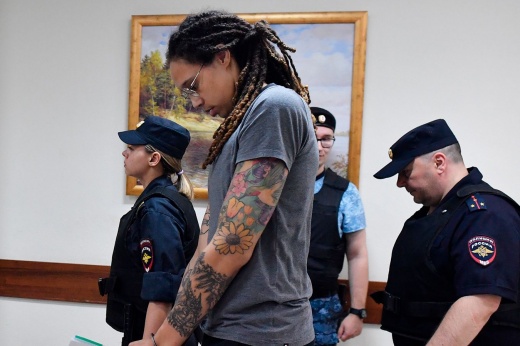 In the US, fans called for the dismissal of commentators for a joke about surviving in a Russian prison
American fans called for commentators to be fired James Palmer and Jan Rapport for an unfortunate joke about surviving in a Russian prison during a live broadcast of the National Football League (NFL) competition, according to Sportskeeda.
Recall that the hosts began a dialogue off the air, but already with the microphone turned on, Palmer continued the conversation and in a joking manner reminded Rapport of his words. Jan had only to confirm that he was talking about the possibility of surviving in a Russian prison.
However, against the background of the sensational case of the American basketball player Brittney Griner, the fans considered the joke inappropriate and demanded that the reporters be fired.
Recall that recently the Khimki Court of the Moscow Region sentenced Greiner to nine years in prison and a fine of 1 million rubles. In February 2022, Brittney was detained at Sheremetyevo Airport. The athlete was found to have cartridges with liquid for smoking, which also contained hash oil.
USA in shock – Greiner was given 9 years in prison! Biden called the verdict unacceptable