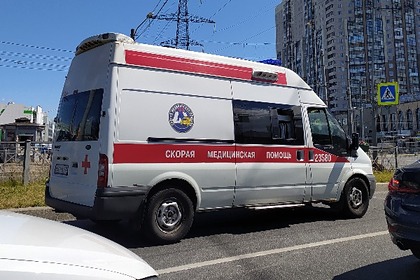 Ministry of Internal Affairs of Dagestan: in the village of Vpered, one of two children who closed in the heat in a car died
In Dagestan, two small children locked themselves in a car in the heat. The boy died of heatstroke, the girl is in critical condition in the hospital. This is reported by the Ministry of Internal Affairs of the Russian region in its Telegram-channel.
According to law enforcement agencies, two children disappeared in the village of Vperyod, Kizlyar District – a four-year-old boy and a two-year-old girl. The parents did not go to the police and searched on their own, the neighbors also joined. The villagers checked reservoirs, ravines and wastelands.
During the search, cars were also examined. According to the Ministry of Internal Affairs, the children were in the back seat of one of them, but because of the tinting, it was difficult to notice them.
"Two small children locked themselves in a car, after spending several hours there, they got heatstroke. One child has died. The other was taken to the hospital, the child's condition is critical. Doctors are fighting for the life of the girl, "the message says.
On May 3, in Noginsk near Moscow, two children fell out of a sixth-floor window. The children's father was absent from the house for ten minutes, at which time two boys fell out of the window. A two-year-old child received a concussion and bruises, a three-year-old – bruises and abrasions.