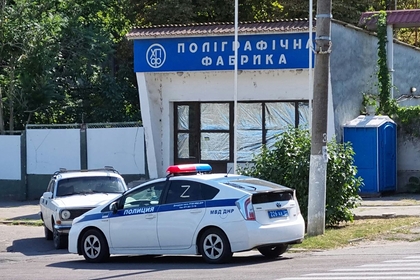 Traffic police of Russia: in the Kherson region will issue license plates with region code 184
In the Kherson region, they decided to issue Russian license plates for cars. This was announced by the representative of the traffic police of Russia, his words are reported by TASS.
It is already known about the beginning of the replacement of Ukrainian-style driver's licenses with Russian ones. According to the traffic police, license plates will be issued with the region code 184.
New rights will be issued primarily to those who have issued a Russian passport in advance. If citizens of Ukraine have handed over an old-style passport and do not yet have a Russian one, then they will be given temporary registration plates with the coat of arms of the Kherson region, the traffic police added.
Earlier, the deputy head of the regional administration said that the Kherson region after the formation of the people's government will become a worthy part of the Russian Federation. In the region, with the assistance of Russia, the restoration of peaceful life began. Places for accepting applications for Russian passports are already open.
On July 11, the President of Russia made a missed procedure for obtaining Russian citizenship for residents of Donbass and Ukraine. On May 25, the Russian leader has already signed a decree on a new procedure for issuing Russian citizenship for residents of the Zaporozhye and Kherson regions of Ukraine.