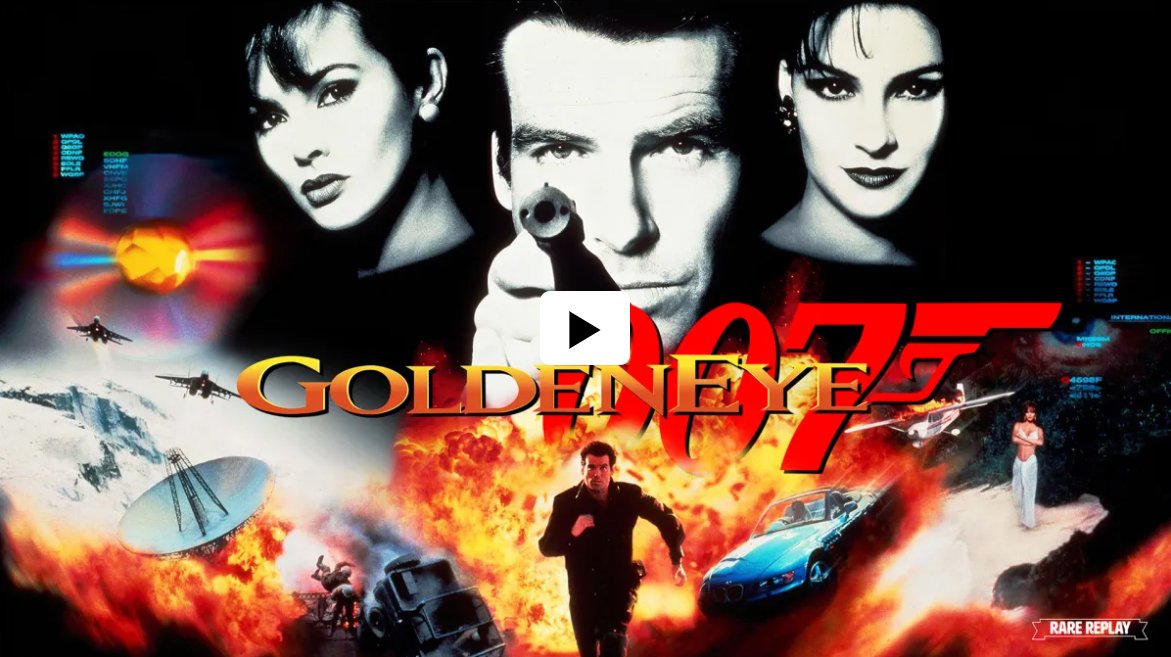 Released for the consoles' subscription services.
This week's Saturday sweets have slipped and landed on Friday. Then it is released Goldeneye 007 for Xbox (Series and One) and Nintendo Switch.
That Rare's classic Nintendo 64 shooter will be available via the subscription services Game Pass and *gasp* Nintendo Switch Online + Expansion Pack became clear last fall (after much rumor and speculation), and during the afternoon the release date arrived.
This version includes both the career and local split-screen for up to four players. New are a couple of extra control options, achievements and support for 16:9 resolution.